Tips for a Successful Medical Inquiry Management Implementation
Nov 03, 2022 | Callum Hawes
As a source of fair, balanced, and accurate scientific information for patients and HCPs, the medical information function is a trusted and critical group in every pharma company. They are readily available to answer product questions quickly and correctly, helping ensure their company's products are safe and effectively used.
For one leading dermatology provider, an acquisition and entry into the biologics space meant these capabilities would be tested.
To prepare for an expected increase in medical inquiries and overall workload, the company decided to move off its legacy medical information system and implement Veeva Vault MedInquiry. The rollout not only streamlined adverse event reporting by automatically transferring data to the company's pharmacovigilance system; it also helped the medical information team respond to field inquiries faster, thanks to Vault MedInquiry's integration with Veeva CRM.
Ultimately, the implementation enabled greater efficiency, improved accuracy, and enhanced collaboration between the company's medical, safety, and field teams. Here are four critical success factors that led to an effective rollout.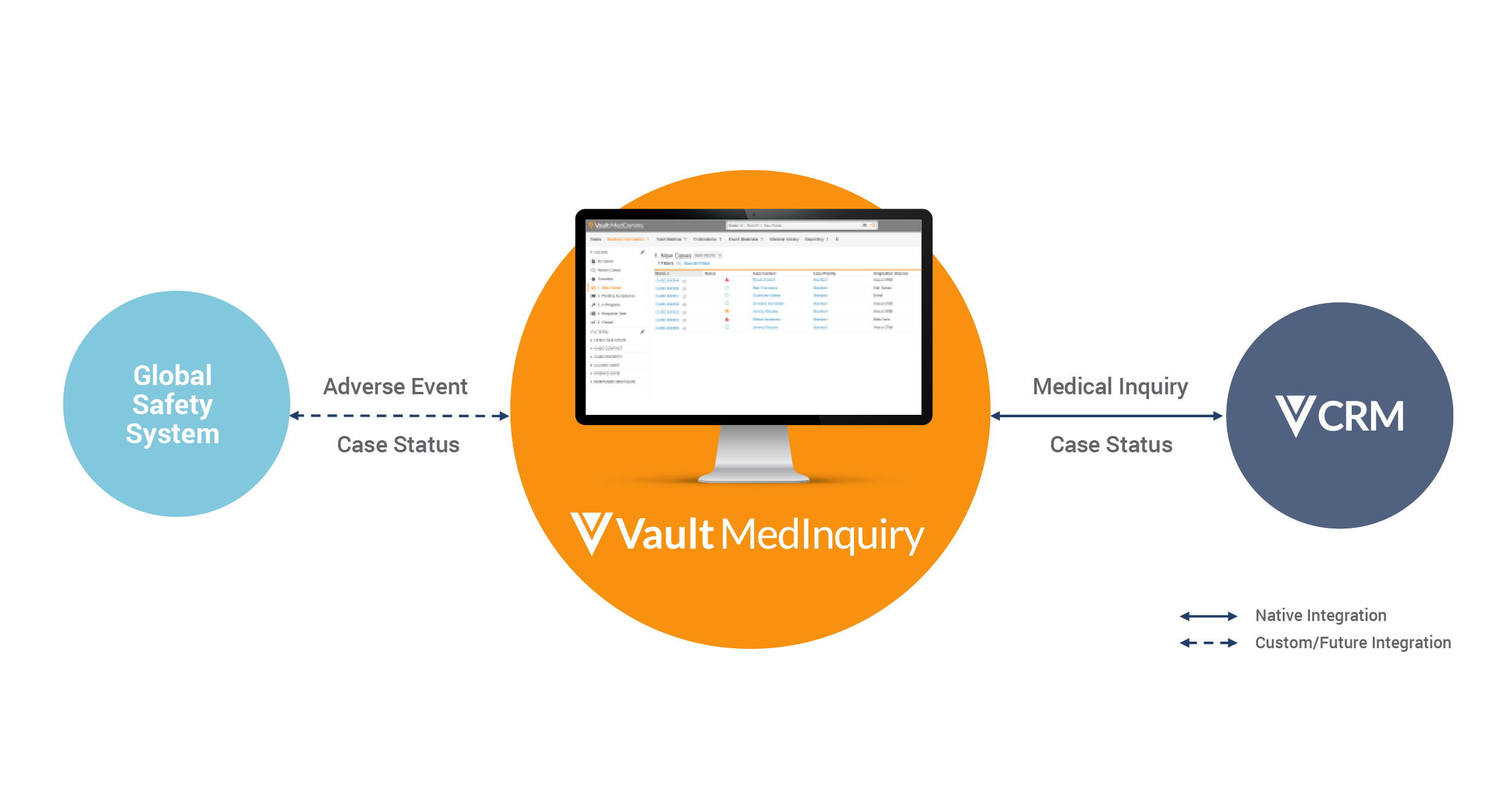 1. Use an agile project management process
Agile project management uses an iterative approach to break down large projects into manageable tasks completed in short iterations throughout the project life cycle. For this med info team, the process allowed them to focus on the project's most important areas and work at a maximum pace. The team met regularly to determine two-week sprint goals and used key subject matter expertise to make quick decisions on configuration.
2. Get affiliates involved early and often
The organization rolled out Vault MedInquiry globally, but each regional affiliate had slightly different needs for handling information requests, data privacy rules, and response packages. The med info project team involved representatives from each affiliate from the start in assessing their needs. After certain agile milestones were met, the team gave live demos to the affiliates to get their feedback and incorporate suggestions into the following sprint. Involving the affiliates in the project team gave them a voice and avoided surprises during the implementation.
3. Spread the wealth of knowledge
During a solution implementation, the business area expert must often balance their daily work with the project's demands. This project was no different for the dermatology provider's resident expert, often leading them to being stretched thin. Their advice: Spread the knowledge and have different team members specialize in specific areas or processes (case intake, response email templates, etc.).
4. Enable a strong leader
The project team lead's understanding of the system's business and technology needs helped drive success at the dermatology company. It is critical to find leaders with the right level of oversight to make rapid decisions and action them during the agile planning process.
These key considerations can be applied to many Vault MedInquiry implementations, no matter how the organization processes medical information requests.
To learn more about how this leading dermatology provider efficiently responds to medical inquiries and adverse events, read this case study.
Interested in learning more about how Veeva can help?