Two years into their content journey, Novo Nordisk is managing six times more content at a reduced cost. In an in-depth conversation with Emma Hyland (vice president of strategy at Veeva), Aleja Betancourt, global director digital, platforms and services, shares how her team harnessed a culture of innovation to achieve this milestone with modular content.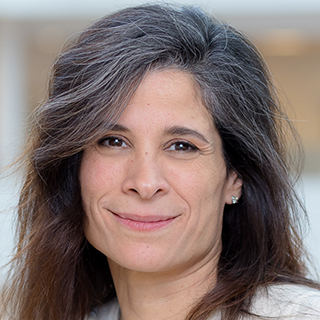 EH: How did you manage to scale your transformation culture with modular content?
AB: Turning innovative ideas into something tangible has always been in Novo Nordisk's culture. We were facing an enormous and fast-growing amount of content that required us to establish new ways of working to achieve our business goals. We had our North Star, and the mindset needed to take those foundational steps.
Everyone within the organization was willing to make our plan a reality quickly, as a team, and without waiting for something tangible to come from elsewhere. Everybody knows th at securing executive-level buy-in and sponsorship are critical for initiating transformational change. But, what made the difference was the execution. We could rely on bottom-up commitment to drive early adoption, convert it into tangible results, at speed, and scale to make modular content the new way of working, across your organization.
EH: Based on your experience as an early adopter of modular content, what would you have done differently?
AB: I would be more cautious in overpromising, especially on timelines. Building that excitement is crucial, but you should never forget that game-changing innovations may take a little longer than anticipated, even with the best intentions, talent, and collaboration. Don't underestimate the impact of the mindset shift across stakeholders, especially with agencies. As early adopters, we are forcing people outside of our organization into new ways of working that they didn't know about before. This requires change management, enablement, and a step-by-step approach to the transition. For example, we realized that our most successful modular content pilots in this area were with existing materials and messaging frameworks.
EH: What was your timeline to achieve full adoption for modular content, and does this apply to all of your content?
AB: Modular content is a never-ending journey. You need to break it into smaller parts, define the technology foundation, set up the content taxonomy and templates, establish the required collaboration, etc. We've been on this journey for more than two years and are continuously learning.
We have adopted the foundational steps at scale and we established the content factory as a single source of truth with Vault PromoMats. Our global brands have adopted modular content and Europe is well on its way. This doesn't mean that other regions are not interested, but we had to prioritize to meet our resource and time constraints. This is good news: adopting modular content at scale doesn't require a complete roll-out, you can get the benefits at your own pace.
We also learned that not all content should be modular: content and campaigns are nuanced, and you need to assess the need for reuse before embarking on such an approach.
EH: How have you been tackling review and approval for your content modules?
AB: We initially experimented with modular content reviews for each content category (from 'No MLR' to 'Light MLR' and 'Full MLR'). Armed with those foundational components, the pilot teams could progress, turn modular content into a concrete exercise, and quantify the benefits. Everyone was then able to visualize the new way of working and the related gains for reviewing and approving modular content. This helped the transformation to happen quickly and established healthy competition within teams where everyone could highlight potential improvements in the process and act upon them.
EH: At what stage in the transformation should you consider bringing in content authoring technology, and for which content types?
AB: Before you think of any transformation at scale, remember that content authoring is foundational. It is a way of baking best practices into your templates and everything you do. Content authoring is therefore crucial on a journey to modular content adoption, as a building block for reuse and collaboration.
When we launched our initiative, we started our content hub efforts with the website as Novo Nordisk was evolving its corporate identity. But if I could choose, I would have started with emails, as it is easier to standardize with templates, to control, and to measure.
EH: What's next on your journey toward content excellence?
AB: Although we have a lot of content ready for reuse, some people still produce content from scratch because they struggle to find the right piece of reusable content. Improving content accessibility is our next big thing, and we are partnering with Veeva for our next-generation brand portal.
The second innovation area relates to data and analytics. We already measure content use and reuse, time to market, cost avoidance, time savings with lean MLR, and customer satisfaction. This level of transparency and insight has been crucial to selling the business value of our content journey to our execs.
As we advance, we believe good content should be data-driven because it allows you to deliver meaningful content at scale and guides the learning curve toward content excellence.
Read Novo Nordisk's blog to learn more about content excellence and making modular content the new way of working.
Interested in learning more about Veeva?