Travel and FAQs
​​Below is some useful information to help you arrange your travel.
Event Venue
Veeva's R&D and Quality Summit, Europe is
at the Madrid Marriott Auditorium Hotel & Conference Center.
Address:
Avenida de Aragón No 400
Madrid, 28022 Spain
(see on the map)
Tel: +34 914 00 44 00
Parking Information
Parking at the Marriott is free of charge for event attendees and guests. Guests will get a ticket when entering the parking which they have to validate at reception before they leave by showing their badge.
Hotel Booking
The Marriott Auditorium hotel is now fully booked. If you wish to amend or cancel a reservation, contact the Marriott reservations department directly: booking@marriottauditorium.com.
CANCELLATION POLICY: Since 5 May, the reservation is non-refundable and will be charged 100%. No-shows will also be charged 100%.
Below are some hotels nearby the conference center we recommend to you
for easy access to Summit:
AP Hotel & Parking Madrid Aeropuerto
Madrid Airport Suites Affiliated by Meliá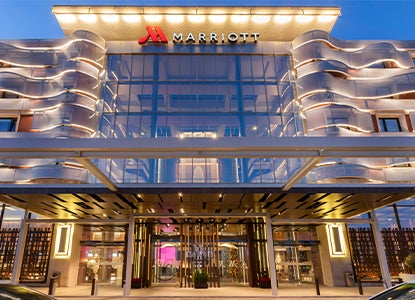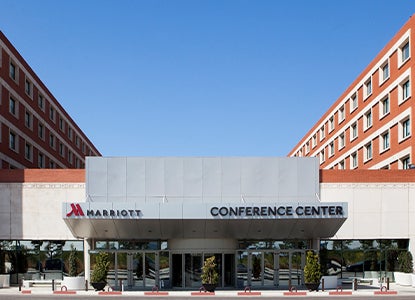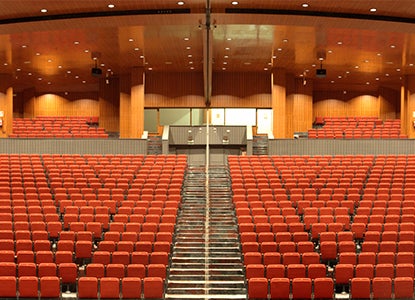 Frequently Asked Questions
---
How to use the Event App?
The app is going to be your main tool to navigate Summit.
Download
the event app now, use the email address you used to register for Summit to sign in. Update your profile, build your agenda, connect with peers, provide feedback, get event updates and more.
Check the quick guide
.
---
To help focus your experience we have 5 Summit zones: Clinical, Quality & Manufacturing, Regulatory, Safety and IT. Within each Zone you will find Zone keynotes, leading pharma sessions, roadmaps, innovation theaters, demos, and have the chance to connect with peers and experts.
---
Set times during the event to Connect: grab a coffee, network with peers, meet the speakers, attend innovation theaters led by Veeva experts, join conversational roundtables, group demos or a tailored individual demo.
---
Is Summit free to attend? Do I have to pay a cancellation fee if I can't attend?
The Veeva R&D and Quality Summit is a complimentary event for Veeva customers and invited guests. There is no cancellation fee if you can't attend but we ask that you notify us in advance on
vse.team@veeva.com
so we can reallocate your seat to someone else.
---
Who do I contact if I have a question about Summit or my registration?
---
What COVID safety measures are you putting in place?
Our priority is everyone's health and safety, so we will strictly adhere to the latest guidelines to ensure everyone feels safe and comfortable during Summit.
Face masks are not mandatory, however, you may wear one if you wish to.
We will have hygiene stations throughout the event and enhanced cleaning procedures will be followed.
If you have any questions please reach out to the Summit team.
---