Industry Experts Unite to Speed Drug Development at 2019 Veeva R&D and Quality Summit, Europe
Jul 03, 2019 | Chris Moore
More than 600 life sciences professionals from 140 companies came together at the Veeva R&D and Quality Summit, Europe to discuss new ideas and share best practices in speeding drug development. The conference, now in its fifth year, is one of the largest European events dedicated to the R&D community.
My opening keynote highlighted the disruption happening in the R&D sector and the opportunities that lie ahead. The life sciences industry is experiencing a big shift toward personalized medicine. Targeting smaller patient populations with more complicated products is driving greater risk and complexity in product development.
At the same time, companies are facing internal challenges due to the complexities in coordination and collaboration across research and development (R&D). Over the years, the industry has been optimized around functional siloes. Manual hand-offs and disconnected solutions are holding the industry back and limiting the flow of information across end-to-end product development processes.
Modernizing Drug Development
Dr. Jacques Mascaro from Merck Group, an industry renowned advocate for increased collaboration across R&D, joined me on stage to discuss the industry transformation that has taken place over the last two decades as well as the industry's vision to further streamline drug development.
Dr. Mascaro talked about the exponential increase in data during drug development. There are currently 3.5 billion smartphones capturing health data every day. With more data available there are increased opportunities to incorporate real-world data into drug development processes. For example, the FDA is implementing real-time oncology data review to ensure that safe and effective treatments are available to patients as soon as possible.
While there is more high-quality data available, Dr. Mascaro noted that internal systems remain disconnected and unable to talk to each other. The need to modernize drug development is critical in the era of personalized medicine. The most important element of modernizing systems for drug development is to understand how technology can be implemented to bring disconnected systems together. Dr. Mascaro encouraged companies in attendance to take advantage of all the data available to bring innovations to customers faster, while remaining compliant in such a heavily regulated environment.
New Innovations Drive Greater Efficiency
Innovation across Veeva's Development Cloud is helping life sciences companies unify and connect business processes and systems across their clinical, regulatory, and quality functions globally. Over the years, we have continually innovated and delivered new applications that help customers speed time to market and eliminate siloes.
Rik Van Mol, Vice President of Development Cloud Strategy at Veeva, took the stage to introduce Veeva's advancements to drive great efficiency in product development, including the availability of Vault SiteDocs to reduce administrative burden during trial execution; Vault Submissions Publishing to speed submission delivery; and Vault Station Manager to deliver mobile content for a connected shop floor. You can check out a full round-up of the latest Veeva innovations in Europe in PharmaTimes.
We also had a hands-on demo to showcase the ease and effectiveness of using Vault Training to support job readiness while remaining compliant. Our Veeva mascot, expertly made sangria for the audience after reading the standard operating procedure (SOP) for sangria-making and completing his training tasks in Vault Training with a quiz, showing us all how easy and interactive training can be!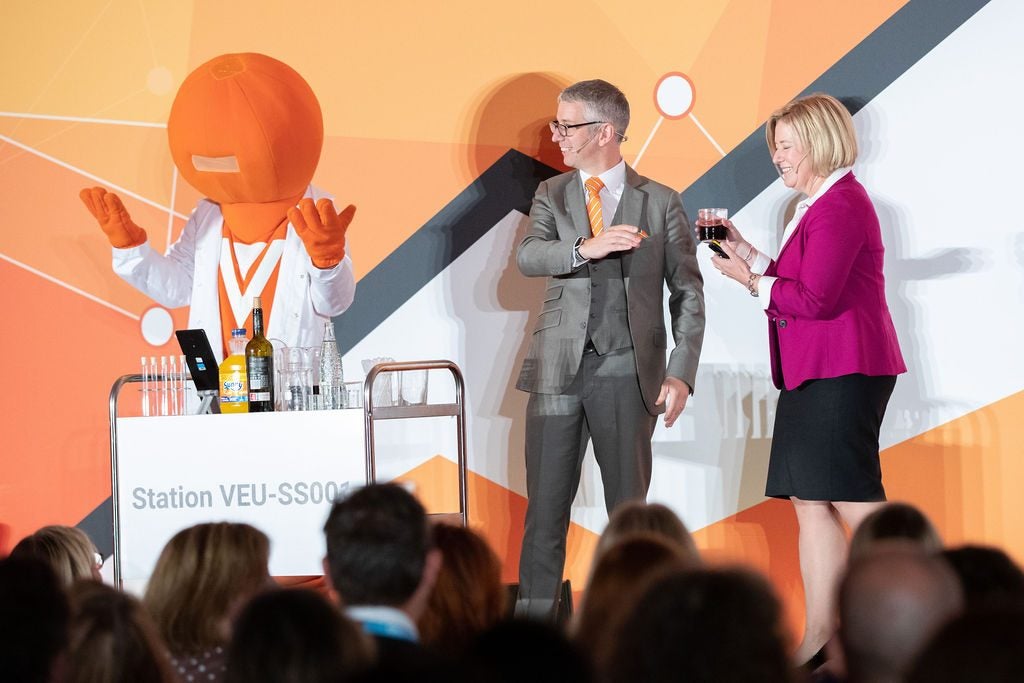 Celebrating Customer Success
Veeva customers include some of the best and brightest in the industry. Each year, we honor six industry pioneers who have gone above and beyond to help move the industry forward. These Veeva Heroes are the trailblazers whose commitment, experience, and expertise drive successful Veeva projects. They push boundaries and navigate change at their company to improve processes that help to bring innovative medicines to market.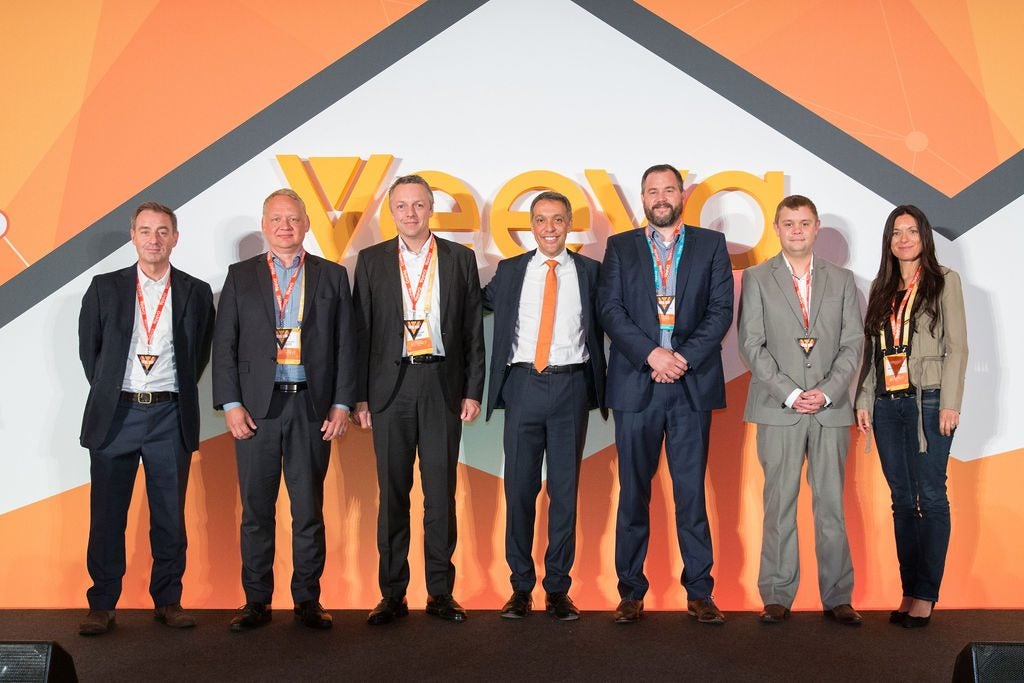 I had the pleasure of announcing this year's winners at the summit:
Marie Schiøttz-Christensen, Senior System Manager EDMS, Genmab – Marie has been instrumental in driving the successful adoption of Vault Development Cloud. She keeps internal teams (and Veeva) laser focused on priorities to create the biggest business impact.
Simone Mechler, Associate Director, Clinical and Quality systems, Idorsia – Simone's leadership was central to Idorsia implementing Vault Development Cloud in less than 9 months. She continues to integrate new applications which accelerate product innovation and support the company's global growth plans.
Sune Mouritzen, Project Director, Novo Nordisk – Sune was instrumental in the successful implementation of Vault QualityDocs for 50,000+ employees, demonstrating strong personal dedication and project management skills.
Timm Pauli, Head of Regulatory Operations, PharmaLex – Timm led a successful implementation of Vault Submissions in just two months, in addition to his day job running Regulatory.
LEO Pharma (team award) – The Vault Development Cloud team at LEO Pharma is setting the pace and standard for how a global deployment should be done. Under the leadership of Mika Vaelilae, Senior Director of Digital Business Platforms, the team is delivering on the company's ambitious goal of being the world's leading dermatology company by 2025.
GSK (team award) – The technology team at GSK has simplified the experience for clinical, medical, and regulatory staff. Replacing a portfolio of aged and discrete legacy systems with the agile GCP deployment of Vault Development Cloud.
Moving forward, Veeva will continue to help support the life sciences industry to speed the drug development process. In case you missed it, check out the highlight reel from the event. I look forward to welcoming you at the Veeva R&D and Quality Summit, Europe next year! On 8-10 June, 2021 we will bring together even more leaders, partners, and customers to share best practices on modernizing systems and speeding drug development in the industry. Pre-register to secure your spot here.