Link for Oncology Solves Many Pharmaceutical Challenges
There is a substantial need for fast, relevant, and accurate source of data in healthcare, ​easily translated into relevant and robust expert insights.
Benefits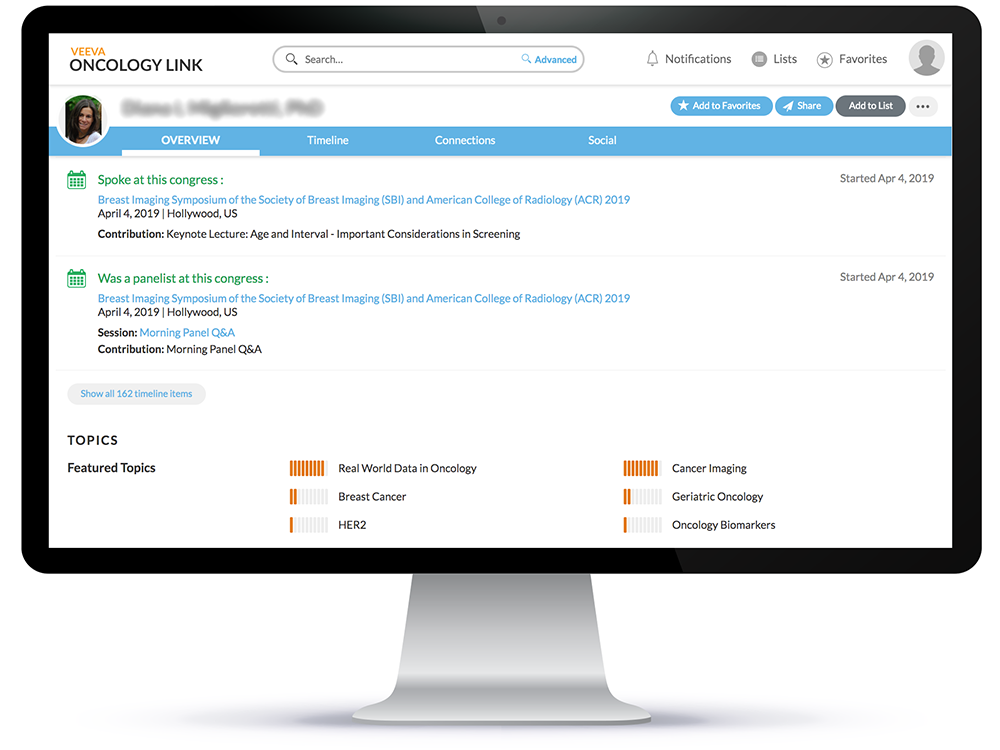 Data Quality You can Trust
Data is validated by a Link team ​of over 200 Scientific Data Stewards, ensuring ​total data quality your entire organization can trust.
Unprecedented Commercial Agility
Proprietary Machine Learning brings the relevant breadth of insight quickly which means you can create end-to-end commercial agility from global planning to infield execution.
Relevant Insight for Business Impact
Our dedicated team of pharmaceutical experts work to ensure insights are relevant, resulting in business impact.
Total Data Quality
In oncology, even small inaccuracies in data can have significant consequences that may impact high-value expert relationships​ or result in poor strategic decision making.
Link for Oncology employs a unique validation process, with teams of Data Stewards working ​in parallel with the latest machine learning technology, to deliver total data quality​ that creates one source of expert truth throughout your organization.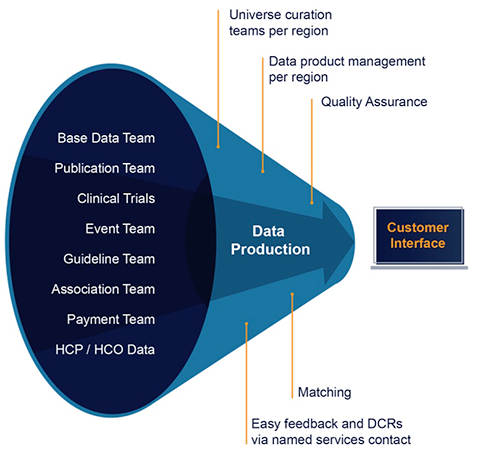 ---
Speed
Link for Oncology uses proprietary machine learning technology, ​trained using 5 million datasets to:
Combining all expert data points to reveal a digital footprint​
Producing a complete and dynamic profile of any expert
Identifying the most experienced experts and collaboration networks
The database includes over 100,000+ Key Oncology Experts, across 28 tumour types, in more than 54 countries.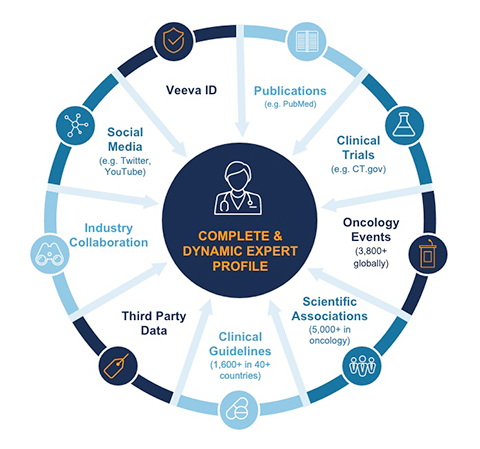 ---
Relevant
ILink for Oncology offers a bespoke consulting and insights service from a team of experienced pharmaceutical marketers ​to help your brand strategy deliver maximum impact.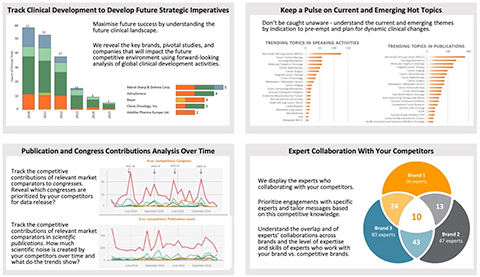 ---
Compliance
Link for Oncology systems and processes ​are built with the healthcare expertise of Veeva, and allow you to effectively eliminate the risk ​of Global non-compliance.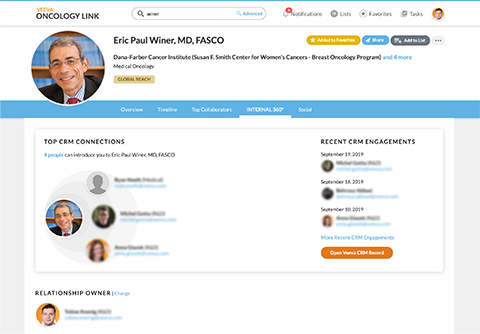 ---