Veeva Vault EDC

Looking for clinical operations solutions? 

Click here
Vault EDC provides a fast and intuitive interface for capturing and reviewing clinical trial data. Designed for flexibility, Vault EDC allows you to run complex multi-arm adaptive trials and make mid-study amendments without downtime or migrations. Veeva is delivering a better EDC that lets you run the trial you want.
BENEFITS
Accelerate study cycle times: Deploy studies in weeks not months.
Run the study you want: Build your database for complex, multi-arm trials with less time and effort, and mid-study design amendments with no downtime or migrations.
Get clean data faster: Drive efficiency in data cleaning and improve time to database lock with a flexible, formless view of your data that is optimized for monitoring and review.
Connected clinical: Part of a comprehensive clinical suite that includes Vault CTMS, Vault eTMF, and Vault Study Startup.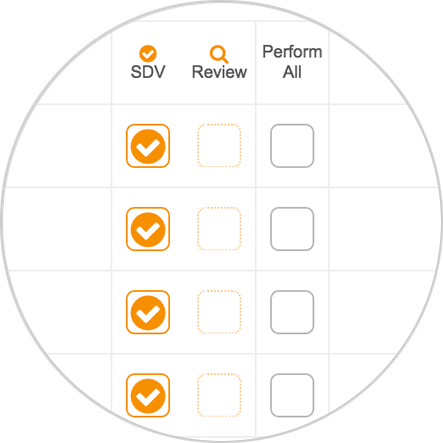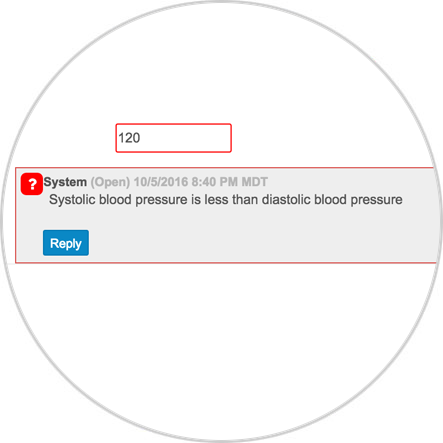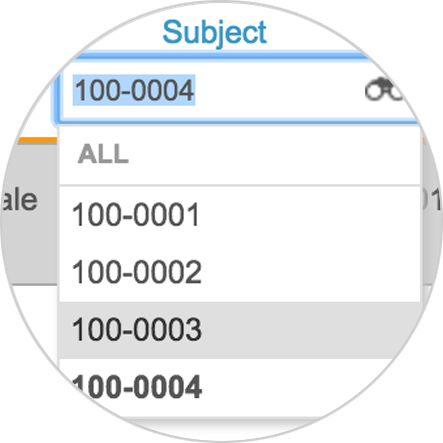 "Our first study with Vault CDMS was built in eight weeks, which is 40% faster than what we typically do. The second study was built in only six weeks."
Vikas Gulati | global head of clinical data and metrics, Vertex Pharmaceuticals

"The Veeva team built the study based on the original protocol in just six weeks. That reduced our typical database build by 50%... Our second study went even faster."
Find Out More
"Would I recommend Veeva to other sponsors? Definitely. We see the vision and it's aligned with what is really important in clinical systems."
David Templeton | Clinical Systems Manager, Intersect ENT

Find Out More
Previous
Next
Features
FULLY CONFIGURED STUDIES
Veeva's
expert services team
delivers fully configured studies to sponsors and CROs. Innovative features such as a rules engine for edit checks, drag-and-drop form design, and self-documenting spec creation enable Veeva to build studies quickly and efficiently.
MODERN SITE EXPERIENCE
A modern user experience greatly increases usability, adoption, and performance. During data entry, real-time auto-saving and edit checks increase accuracy and user satisfaction. The quick-jump navigation reduces time spent navigating between subject casebooks, events, and forms.
QUICKVIEW
Personalized user interfaces provide immediate direction of users' tasks and minimize time spent searching for information. The role-based user interface optimizes the order and structure of data differently for data entry verses data cleaning and review to provide the ideal view for each activity.
See a demo
RISK-BASED UAT
Reduce the testing needed with a system-generated Study Differences Report that accurately documents all changes between two studies. Using your standards library or template study as a reference, you no longer need to perform UAT on previously tested forms and fields.
REAL-TIME UAT
Live, interactive UATs speed testing by eliminating the delays and back-and-forth in a traditional process. Study teams gather in a single room to review the database and make real-time updates directly to the rules or casebook, saving time and aligning stakeholders.
Hear how it works
or
read the blog
.
RETROSPECTIVE CASEBOOK AMENDMENTS
Vault provides an elegant migration-less approach to EDC design changes for in-flight studies. When new requirements are added, any completed forms are reverted to an incomplete state and the new fields are flagged for site personnel to populate.
Read more about Veeva's approach to migration-less casebook amendments
.
DIRECT ACCESS TO STUDY DATA
Direct access to study data and self-serve reports accelerates decision making by helping you identify trends and safety signals faster. Access also improves trial execution by removing barriers to sponsor and CRO collaboration.
See our CRO Partner Program participants for a CRO who can build and deliver studies in Vault EDC
.
BEST-IN-CLASS PLATFORM
A scalable cloud platform that is easily accessed by sponsors and CROs, provides both parties with direct access to the data. And as a true multitenant platform, Vault delivers a rapid pace of innovation with three releases per year.
CONNECTION TO VAULT CTMS
Leverage select operational data from Vault CDMS for reporting within Vault CTMS. CTMS users can report on the status of subjects and dates captured in Vault EDC, as well as navigate to a subject's casebook in Vault EDC.
Interactive UAT with Vault EDC
Vault CDMS QuickView for CRAs
How One CRO Improved Efficiency and EDC Experience for Sponsors and Sites
Previous
Next