Tufts Reports 97%
of Companies to Increase
Use of Real-world Data
Latest research shows where to focus to take advantage.
Get the Results
Veeva Vault EDC

Looking for clinical operations solutions? 

Click here
Built on a modern unified clinical platform, Veeva Vault EDC allows you to run the trial you want, not the trial your technology limits you to. Quickly deploy studies in weeks and not months, and make in-flight amendments without migrations or downtime. The ability to integrate and maintain complete and concurrent data, including non-CRF data, in a trial provides real-time insight and dramatically improves productivity.
Vault EDC joins Vault CTMS, Vault eTMF, and Vault Study Startup as part of the Vault Clinical Suite, the only suite of unified cloud applications for clinical operations and data management—spanning study startup to archive. To learn more and get started with Vault EDC, please contact us.
BENEFITS
Run the trial you want: Run complex yet flexible multi-arm adaptive trials and make mid-study amendments without downtime or migrations.
Better data faster: Get better insights faster and accelerate data-driven decisions.
Accelerate study cycle times: Deploy studies in weeks and improve time to database lock with endpoint-driven study design.
Unify clinical: Leverage the most comprehensive suite of clinical applications on a single cloud platform to unify clinical operations and data management.
Learn More
Watch Demo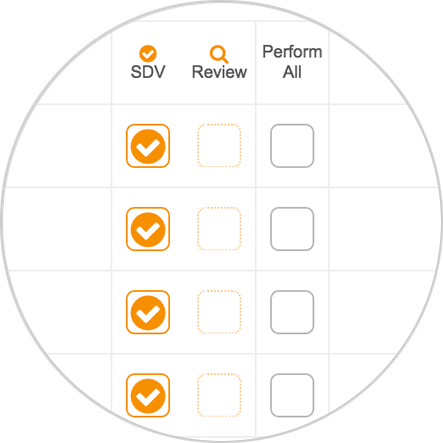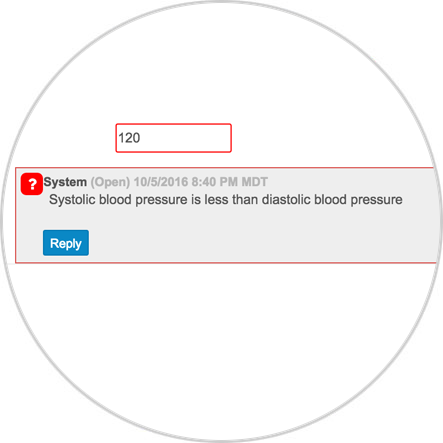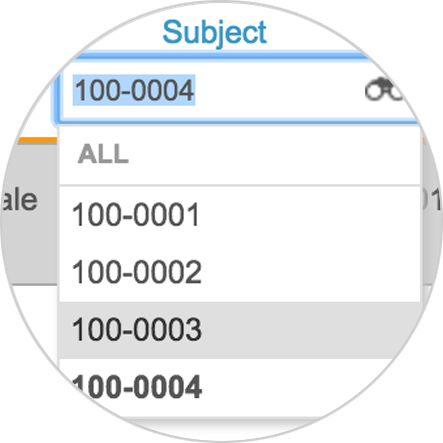 "The overall volume of data we collect is rising dramatically as we take advantage of mHealth to accumulate billions of data points per patient. Having a modern EDC system to bring this data together will be key to making accurate, real-time decisions and accelerating our clinical trials."
Scott Fisher, Ph.D. | Executive director of emerging therapies, Intrexon Corporation

Read the Report
"The drug development process is fraught with delays and inefficiencies due in large part to protocol complexity, operating fragmentation, and the use of disparate point solutions. The integration of clinical practice and clinical research data, next generation e-clinical technology solutions that unify end-to-end clinical processes, and improvements in protocol design execution feasibility will all be critical success factors in driving higher levels of efficiency, performance, and data quality."
Ken Getz | Associate Professor and Director, Tufts University School of Medicine

"The industry has been forced to settle for clinical data management systems that have been short on innovation and high on complexity. Vault EDC and Vault eSource will offer an innovative, integrated approach that will deliver the data quality and real-time access that is needed to make faster, informed decisions and cut the cost and complexity out of trials."
Henry Levy | Chief Strategy Officer, Veeva Systems

Previous
Next
Features
AGILE DESIGN STUDIO
Vault EDC provides a configurable collaboration environment with built-in review and approval workflows. The user interface is simple and intuitive to use with drag-and-drop casebook building functionality.
DATA-DRIVEN PERSONALIZATION
Personalized user dashboards and workflows provide immediate direction of users' tasks and eliminate time spent searching for information or reporting.
ENDPOINT-DRIVEN STUDY DESIGN
Endpoint-driven study design provides the ability to optimize collection, verification, cleaning, and formatting of study data based on prioritization. Site monitoring and data management are improved with a shared data model, enabling risk-based approaches to study execution.



BEST IN CLASS PLATFORM
A scalable platform delivers total data management with the ability to integrate all necessary non-CRF data, as defined by endpoint-driven data strategy, as well as flexibility to amend designs at any stage without downtime or migrations.
ADVANCED DATA COLLECTION
A modern user experience greatly increases usability, adoption, and performance. During data entry on a form, real-time edit checks increase accuracy, entry performance, and user satisfaction. Reduce time navigating between subject casebooks, events, and forms with quick-jump navigation.
UNIFIED CLINICAL SUITE
Native data sharing across the clinical applications in the Vault Clinical Suite creates a single source of the truth for the study team, eliminating the need to building integrations, mapping, duplication, and discrepancies.