Veeva Vault Study Startup
Veeva Vault Study Startup accelerates the collection, tracking, and management of study start-up activities and content by bringing together site start-up documents and site initiation activities in a single solution. Seamless interoperability with Vault eTMF and Vault CTMS allows sponsors, CROs, and sites to access the same clinical information, streamlining collaboration and increasing efficiency.
With Vault Study Start-up you can speed time to site activation and ensure a single source of truth for all start-up related content and data.
BENEFITS
Speed: Faster time to first patient/first visit.
Visibility: Real-time reporting and dashboards.
Control: Promotes efficient, global processes.
Unify clinical: Leverage the most comprehensive suite of clinical applications on a single cloud platform to unify clinical operations and data management.
Learn More
Watch Demo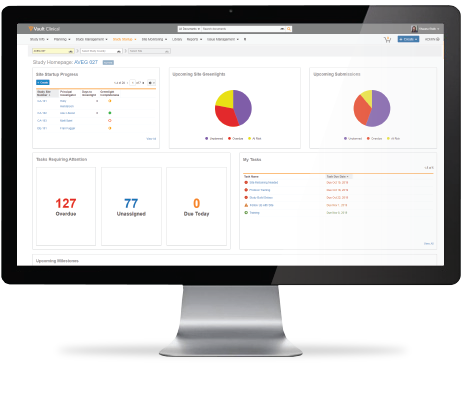 Features
SITE IDENTIFICATION, FEASIBILITY, AND SELECTION
Find the right site faster with built-in workflows that automate and streamline site identification, feasibility, and selection processes. Visibility into site performance enables the user to easily identify issues and take corrective action for improved site selection outcomes.
INTERACTIVE DASHBOARDS AND REPORTS
Quickly translate insight into action. Know what's required, what's completed, and what's needed at all times to get to country and site activation.
GLOBAL WORKFLOWS
Automate the collection, tracking, and review of key study documents, submissions to ethics and other bodies, and site essential documents.
STREAMLINE COLLABORATION
Give users an accurate, real-time view of trial information to help sponsors, CROs, and research centers improve how they work together throughout the clinical trial process.
SCALABLE AND COMPLIANT
Initiate global studies with confidence. Templates support variations for country and local regulations.
SINGLE SOURCE OF TRUTH
Improve collaboration as well as document and site initiation quality. Sponsors, CROs, and sites access the same clinical information. Upload a document or record once and reuse across studies.
REAL-TIME COLLABORATIVE AUTHORING
Seamless integration between Veeva Vault and Microsoft Office Online provides real-time collaborative authoring and does so in a compliant way.
See a demo.
VISIBILITY INTO STUDY MILESTONES
Track study milestones across trial-related activities and quickly understand the impact of events such as protocol amendments with a line of sight into document versions used in each package.
TIME-SAVING DOCUMENT PACKAGES
Send documents and relevant tasks for site initiation and other site milestones within a single package.
DEDICATED CONTRACTS AND BUDGETS WORKFLOWS
Collaborate directly with investigators and legal teams to streamline contract negotiation and budget allocation.
SCAN DOCUMENTS ON THE GO
Veeva Snap allows users to easily scan documents directly into Vault from an iPhone or iPad. With the snap of a button, documents are encrypted, secured, and automatically uploaded to your Vault.
See Veeva Snap in action
.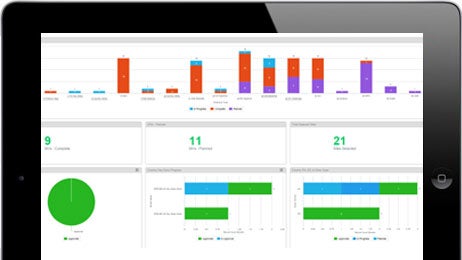 Vault Study Startup Demo: Part 1 - Homepage
Vault Study Startup Demo: Part 2 - Country Intelligence
Vault Study Startup Demo: Part 3 - Site Greenlight Process
Previous
Next