Streamline Global Site Activation.
Bring together your startup content and data with Vault Study Startup.
Learn How
Veeva TMF Maturity Model for Life Sciences
Veeva TMF Maturity Model for Life Sciences
Current state analysis. Industry benchmarking. Roadmap to success.
Evaluate Your Organization
Previous
Next
Veeva Vault Study Startup
Veeva Vault Study Start-up accelerates the collection, tracking, and management of study start-up activities and content by bringing together site start-up documents and site initiation activities in a single solution. Seamless interoperability with Veeva Vault eTMF allows sponsors, CROs, and sites to access the same clinical information, simplifying collaboration and increasing efficiency.
With Vault Study Start-up you can speed time to site activation and ensure a single source of truth for all start-up related content and data.
BENEFITS
Speed: Faster time to first patient/first visit.
Visibility: Real-time reporting and dashboards.
Control: Promotes efficient, global processes.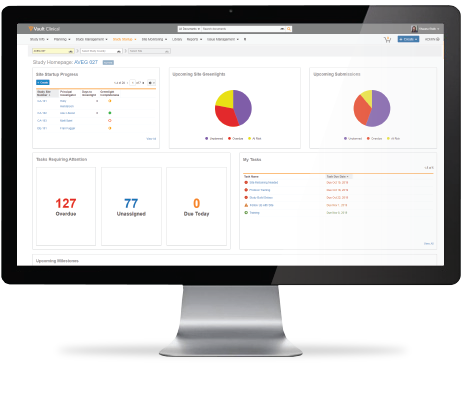 Features
INTERACTIVE DASHBOARDS AND REPORTS
Quickly translate insight into action. Know what's required, what's completed, and what's needed at all times to get to country and site activation.
GLOBAL WORKFLOWS
Automate the collection, tracking, and review of key study documents, submissions to ethics and other bodies, and site essential documents.
SCALABLE AND COMPLIANT
Initiate global studies with confidence. Templates support variations for country and local regulations.
SINGLE SOURCE OF TRUTH
Improve collaboration as well as document and site initiation quality. Sponsors, CROs, and sites access the same clinical information. Upload a document or record once and reuse across studies.
REAL-TIME COLLABORATIVE AUTHORING
Seamless integration between Veeva Vault and Microsoft Offline Online provides real-time collaborative authoring and does so in a compliant way.
VISIBILITY INTO STUDY MILESTONES
Track study milestones across trial-related activities and quickly understand the impact of events such as protocol amendments with a line of sight into document versions used in each package.
TIME-SAVING DOCUMENT PACKAGES
Send documents and relevant tasks for site initiation and other site milestones within a single package.
DEDICATED CONTRACTS AND BUDGETS WORKFLOWS
Collaborate directly with investigators and legal teams to streamline contract negotiation and budget allocation.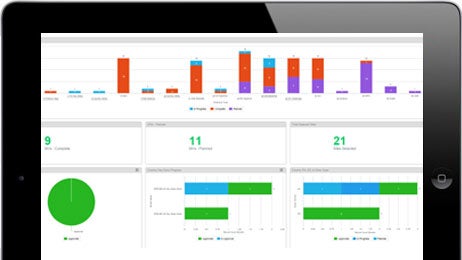 Resources

Product Brief
Veeva Vault Study Startup Product Brief

Maturity Evaluation
Veeva TMF Maturity Model