Control Your Commercial Content
Over 300 emerging pharmaceutical companies are accelerating the review, approval, and distribution of their commercial content with Vault PromoMats.
A Flexible, Scalable Solution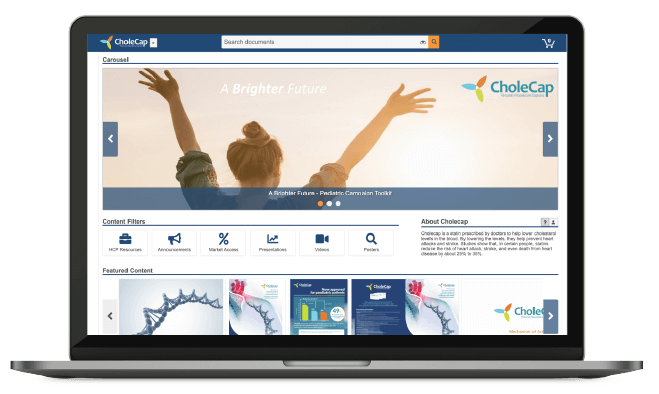 Simple,
Connected UI

Extensive
Support Model

Industry-standard
Workflows

550+ Agency
Partners

Foundations for
Omnichannel

Speed with
Compliance
Leading Solution for Emerging Pharma
Start now with Vault PromoMats Essentials Implementation package
Two-week implementation
Industry standard workflows
Full end-user training
Dedicated resource for
configuration changes
Customer success manager
24x7 live in-person end-user
ongoing support
Vault PromoMats software
High Impact at Emerging BioPharma
57%
Reduction in
review cycles
---
55%
Reduction in time spent in
review and approval meetings
---
88%
Reduction in time spent on agencies preparation for review
Hear how customer are scaling content review, approval, and distribution with Vault PromoMats.
Optimizing Content Reuse
Lundbeck is pioneering change and improving internal and agency collaboration by leveraging digital asset management.
Journey to Claims Management
Hear how an emerging biopharma redefined claims management to incorporate automation for faster, more compliant referencing and MLR review.
Best Practices for Managing Promotional Materials Compliance
CompliMed shares best practices for managing compliance with promotional content in the industry.
"I can't imagine using two systems for MLR review and DAM—one solution for both is incomparable."
Director of Marketing Services
Learn more about Veeva Vault PromoMats