18-19 May, 2021
#VeevaSummitEU
Register Now
R&D Summit, Europe – Sponsors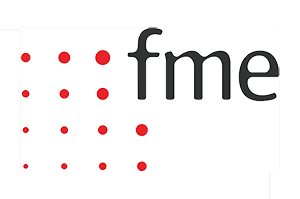 fme
fme Life Sciences is a leading provider of business and technology services supporting the deployment of content services and ECM solutions to its clients in the Life Sciences industry. We act as a trusted advisor and systems integration specialist across the Clinical, Regulatory and Quality and Manufacturing domains in Europe and North America.
Our fme Life Sciences team supports clients with migration project services utilizing fme's migration-center product, certified by Veeva . We provide a comprehensive portfolio of services ranging from migration assessments to global program engagements. Our Centers of Excellence located across Europe, North America and Asia provide experienced, flexible and high quality teams focused on delivering successful project outcomes.
Visit fme

NNIT
NNIT is a global end-to-end Veeva service partner facilitating the process from advisory to implementation. With our extensive experience working with clients in the life sciences industry, as well as our expertise with the Veeva platform, we strive to be your preferred partner with both the technology and business insight to help you maximize the benefits of Veeva for your life sciences organization.
NNIT has created 'NNIT Veeva Powerhouse' to be your full-service partner for Veeva. With 'NNIT Veeva Powerhouse', NNIT has assembled a team of dedicated specialists with knowledge, training and experience to ensure that you gain the continuous benefits of the Veeva potential. Veeva Vault services include: business advisory, integration, migration, validation, and application services.
NNIT is an international IT service company, originating from Novo Nordisk, and raised in life sciences we have developed a dedicated life sciences DNA. We combine the power of life sciences experience, IT, and GxP regulatory knowledge to deliver services that meet our customers' challenges and spur new levels of growth.
Visit NNIT
Learn More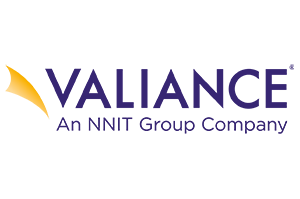 Valiance
Valiance Partners, an NNIT Group Company, is a data migration, data archive, and integration specialist for GxP companies in the highly regulated life sciences marketplace. Valiance has completed over 550 GxP migrations for 130 GxP clients. Valiance provides customers with a unique, proven methodology and set of software products for migrating and 100% automated testing of ALL data and content for migration verification. The methodology and software (TRUmigrate, TRUcompare, TRUarchive and TRUconsole) work out-of–box, without custom code, for 40 platforms, including Veeva.
Valiance is the first partner to integrate to the Veeva APIs and has completed more GxP migrations to Veeva Vault for all modules (eClinical, CTMS, QualityDocs, RIM Suite, QMS and PromoMats) than any other vendor. If you need to connect your other applications to Veeva, think of Valiance for integration software and solutions. Valiance is headquartered in Basking Ridge, NJ and has a location in Dublin, Ireland.
Visit Valiance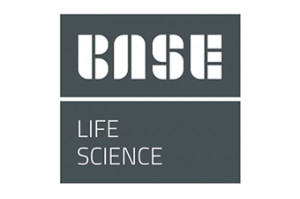 BASE life science
BASE life science is a fast growing, fast paced consultancy focused on the life science industry. Established in 2007 and based in Copenhagen, Denmark, BASE targets a local as well as a global customer base. BASE is a Veeva Service partner for Veeva CRM and Veeva Vault. In addition, BASE is also one of the few Veeva Migration partners for Veeva Vault.
Since inception, BASE Life Science focuses on helping Life Science companies create real business value from digital platforms and data within its area of expertise; Customer Engagement, Quality, Regulatory, Compliance & Clinical. Since 2007, the company has been active globally from Denmark and employs more than 50 employees. In 2019, BASE opens its Switzerland office to increase its clients' reach.
Visit BASE life science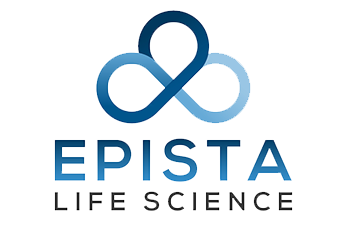 Epista Life Sciences
Epista Life Science is a consultancy dedicated to continuously improving regulatory compliance. With offices in Denmark, Sweden and Germany, and 130+ global clients, Epista's goal is to turn compliance obstacles into real business opportunities that add value to Life Science companies. We assist our clients with validation, management of ongoing operations, test automation and much more. Get in touch if you'd like to discuss continuously improving regulatory compliance in your company.
Visit Epista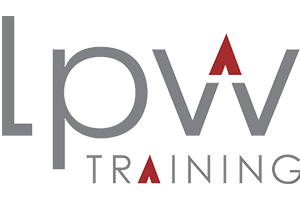 LPW Training
LPW Training, the industry leader in life sciences training, is proud to continue to serve as a Veeva Alliance Partner. LPW offers a number of trainings for the Veeva CRM Suite and Veeva Vault. LPW will partner with you to develop a learning plan that drives compliance and elevates results for your business needs.
The LPW team has deep expertise in adult learning principles, instructional design, content development and training within Life Sciences. This team has been responsible for over 700 successful implementations.
LPW train in more than 35 languages and have offices in the United States and the United Kingdom.
Visit LPW Training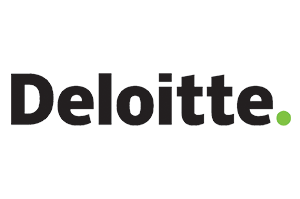 Deloitte
Deloitte offers global integrated professional services that include Audit & Assurance, Consulting, Financial Advisory, Legal, Risk Advisory and Tax Consulting. Our approach combines intellectual leadership, industrial expertise, insight, consulting & problem solving capabilities whatever the role, technology revolutions and innovation from multiple disciplines to help our clients excel anywhere in the world.
Visit Deloitte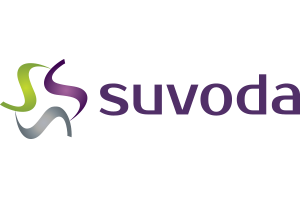 Suvoda
Suvoda solves complex patient randomization and clinical supply chain challenges, so that our customers have the peace of mind to focus on their patients. Our IRT system with Trial Intelligence (IRT+TI) offers speed, agility, and insight to handle the most complex clinical trials with ease. Our IRT+TI, delivered by our talented services team, offers a comprehensive solution to optimize and manage your supply chain across the breadth of the clinical trial continuum.
Visit Sudova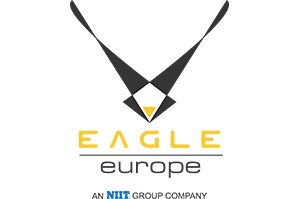 Eagle Productivity Solutions
Eagle, a certified Veeva Partner, has completed hundreds of Veeva rollouts globally over the last nine years. Our scalable training solutions are offered in multiple modalities and are designed to drive behavior change.
Eagle recognizes that modern cloud technologies, such as Veeva, improve clinical trial processes by providing a unified platform for execution. We train users to leverage these state-of-the-art applications to accelerate clinical innovation.
Eagle Knows Veeva Vault. We have expertise in the workflow for clinical trials. We have trained clients on Veeva products ranging from patient recruitment to data collection, reporting and analysis. Heritage projects include training TMS and Quality Management Systems (QMS).
Eagle has cultivated dozens of trainers with clinical expertise who can deliver Veeva instruction on a global basis. Eagle utilizes a proprietary internal certification process to ensure our trainers are Veeva solution experts, and consistently, clients rate Eagle in the 95 percentiles for Veeva training.
Visit Eagle Productivity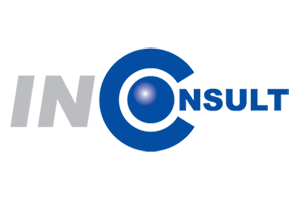 INCONSULT
INCONSULT is a privately held consulting company headquartered in Duisburg, Germany. We focus on professional services for information management systems used by leading global pharmaceutical companies. We deliver to our customers conceptual design, creation and support of IT solutions for the regulated industries. INCONSULT has built trusted partnerships with the most innovative technology companies and has a staff of industry leading experts in the areas of technology, business and compliance for Life Science and Healthcare.
Visit INCONSULT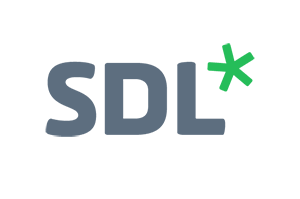 SDL
SDL's integration with Veeva Vault represents the first embedded set of translation capabilities within Vault RIM, enabling the users to effectively produce multilingual content while preserving data integrity and traceability. It improves speed to market, minimizes errors and in-consistencies attributed to the translation process by combining the world's largest network of in-house certified medical translators with a Translation Management System (TMS) designed to drive automation of multilingual tasks while also maximizing translation productivity.
As a Veeva Technology Partner Silver Certified, SDL brings over 25 years of experience in Life Sciences spanning the entire biopharma landscape: Clinical, Regulatory, Quality, Commercial, and Safety.
Visit SDL

Mulesoft
MuleSoft's Anypoint Platform™ is the world's leading integration platform for SOA, SaaS, and APIs. MuleSoft provides exceptional business agility to companies by connecting applications, data, and devices, both on-premises and in the cloud with an API-led approach.
Visit Mulesoft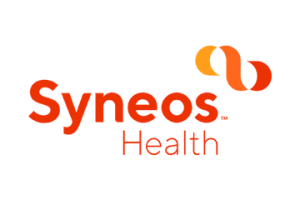 Syneos
Syneos Health Consulting is an established, industry-leading consulting firm dedicated to the biopharmaceutical industry. We collaborate with customers to solve critical business challenges by delivering valuable insights, strategies to capitalize on opportunities and achievable recommendations for execution. Our consulting capabilities span across R&D and commercial and we work with leading pharmaceutical companies globally. As a part of the Syneos Health network, our team has access to the clinical and commercial expertise, giving us the distinct ability to address customer needs with data-driven and experience-based insights.
Our R&D Consulting group provides services in Clinical Operations, Medical Affairs, Regulatory Affairs, Quality and PV. We are experts in developing robust operating models and organization designs, designing state-of-the-art business processes, and supporting technology transformations across R&D. As Veeva Services Partner, we have helped multiple clients with design and implementation of Veeva Vault.
Visit Syneos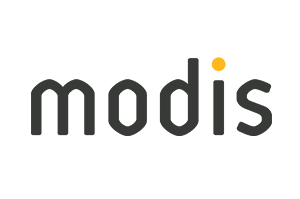 Modis
Our team of life sciences consultants can support you at every step of the life sciences product cycle, from drug development to patient care. As one of the first partners of Veeva in Europe, we developed in-depth knowledge in the domains of regulatory information management (RIM), clinical and quality. We can support the entire Veeva application lifecycle – from product choice and business process support to implementation, roll-out and validation. We also offer post go-live services and support with setting up and implementing governance models and managing Veeva releases and internal change management.
Visit MODIS