Veeva CRM Engage
A digital engagement platform that makes it easy to schedule, meet, and create lasting connections with HCPs.
Benefits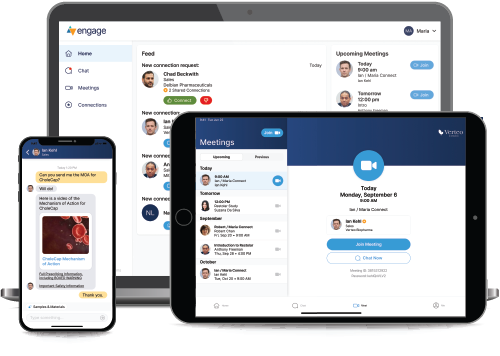 Be There at the Point of Need
Provide one access point for all of an HCP's industry needs, including contact information, content, samples, and instant messaging with connections.
Improve Field Agility
Help your field teams adapt to HCP engagement preferences with a diverse set of tools across channels.
Make Compliance Easy
Stay audit-ready using traceable content links, trackable chat messaging, and text monitoring options that maintain visibility without sacrificing efficiency.
HCP-Centric Scheduling
HCPs and field teams can quickly pinpoint a time to meet that's just right for everyone using an integrated calendar with a familiar look and feel.
HCPs can view field team calendars and choose a time to meet in person, via video, or a phone call.
Automated email notifications keep the HCP and customer-facing teams on the same page when sharing availability.
Integration with Microsoft Outlook helps your reps and MSLs keep all their calendars in sync, so they can coordinate more accurate times with HCPs.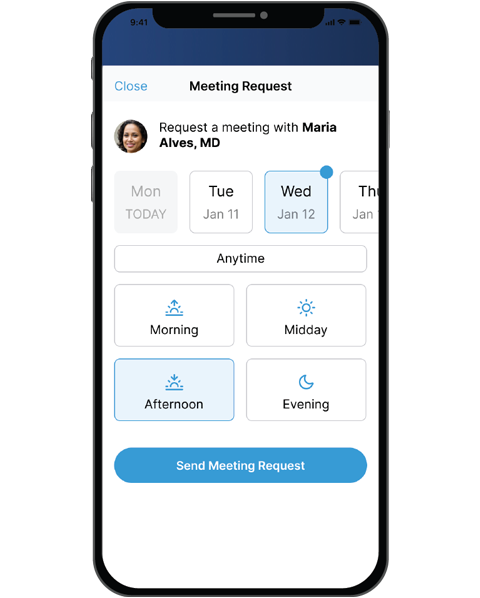 ---
Remote Meetings
Engage provides a common industry platform that makes remote interactions easy and compliant as part of a rep's natural workflow.
Send invites and meet with a few clicks.
Reuse compliant Veeva CLM content with automated content tracking and recording.
Track and record all remote detail activity in Veeva CRM for further reporting and insights.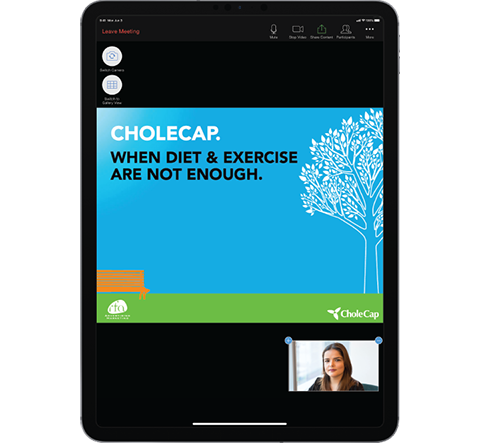 ---
Compliant, Two-way Messaging
Reps and participating HCPs can instantly search for, connect to, and chat with each other across the industry.
Create new connections with hard-to-reach HCPs that prefer digital engagement.
Deepen existing HCP relationships with customer-centric engagement and chat-like messaging.
Respond more quickly to HCP requests for patient resources, content, or samples.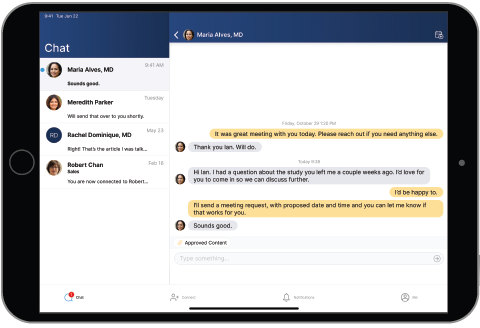 ---
Share Content and Patient Resources
Life sciences brands can more quickly respond to HCP requests for materials, samples, patient resources, or services.
Safely share content and resources in person, while maintaining social distance.
Enable HCP to self-serve with easy, on-demand access to brand content and resources.
Share pre-approved content using trackable links that can be sent via email, chat, or text.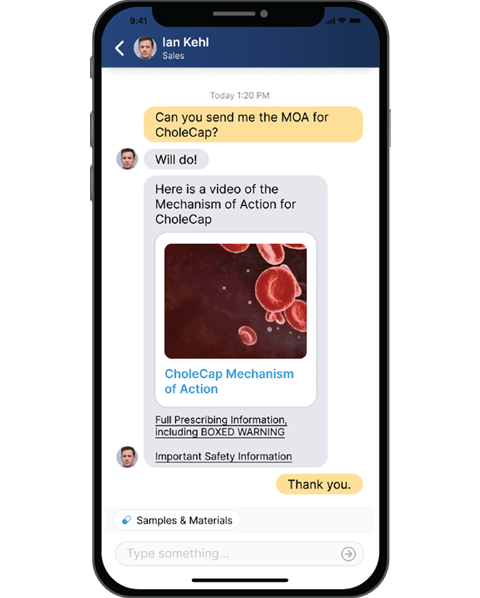 ---
Expand customer engagement by turning any event into a virtual event with Veeva CRM Engage.
Built on Veeva CRM Events Management for simple webinar scheduling and execution using industry-leading Zoom technology
Integrated voice and video to deliver speaker content to hundreds of attendees, including premium audio options for dialing into events
Intuitive user interface with minimal training required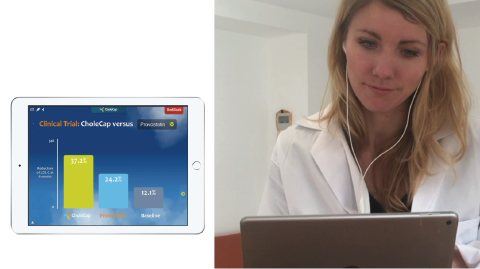 ---

"One of the greatest advantages of remote engagement is that meetings are typically longer than in-person calls. The average face-to-face call is 6 minutes and the Astellas average for a virtual call is 26 minutes."
Associate Director, Digital Strategy and Capabilities
Learn more
Novo Nordisk
"Our team quickly adapted to digital channels including Veeva CRM Engage Meeting to maintain relationships with our customers and continue to provide valuable information in a compliant way."
Director, Field Systems and Projects
Find out how
Sanofi
"With Veeva Engage Connect, our field teams can quickly connect with HCPs in a more personal, convenient way through compliant texts, scheduling meetings, and most importantly, sharing patient resources."
Director, Field Force Automation, Sanofi
AstraZeneca
"Our customer-facing teams have the critical insights they need to tailor each interaction and deliver valuable, relevant experiences."
Innovation and Business Excellence Director
Learn more
Previous
Next
Interested in learning more about how to connect with HCPs in between meetings?