Veeva Vault Safety
Vault Safety is a pharmacovigilance solution for the intake, management, and real-time oversight of adverse
events for efficient processing, informed decisions, and easier compliance.
Benefits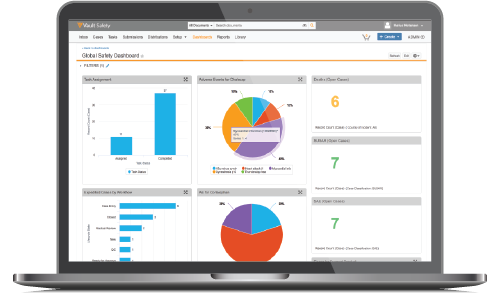 Improve Pharmacovigilance Oversight To Reduce Risk
Real-time reports and dashboards and seamless collaboration with partners provides the necessary visibility for risk mitigation and safety compliance.
Streamline Safety Intake and Case Management
Gain efficiency with a modern drug safety solution built for today's regulations and best practices.
Stay Current
Access new pharmacovigilance capabilities and the latest regulatory requirements with easy and automatic upgrades.
Unified
Single cloud platform for safety / pharmacovigilance, clinical, regulatory, and quality, eliminating silos and driving end-to-end safety processes.
Features
Automating Intake
Rapidly extract information from unstructured content and formatted into structured data, detect duplicate AERs, and provide coding recommendations.
Safety Case Processing
Streamline adverse event management with role-based assignment and routing of safety cases for follow-up and medical review, and intelligent duplicate detection and follow-up.
Single Source of Truth
Improve collaboration, safety data, and pharmacovigilance document quality. Sponsors and CROs leverage the same files across Vault Quality, Vault Clinical, Vault RIM, and Vault MedComms to author, review, and approve safety information and documentation.
Built on Modern Industry Standards
Based on the latest International Council for Harmonization of Technical Requirements for Pharmaceuticals for Human Use (ICH) Efficacy Guidelines (E2B R2/R3, E2C R2, E2F) and the International Organization for Standardization for the Identification of Medicinal Products (ISO IDMP) standards to align with GxP practices globally.
Dictionary Support
Supports the industry-standard World Health Organization Drug Dictionary (WHODrug C3), the Medical Dictionary for Regulatory Activities (MedDRA), and the Unified Code for Units of Measure (UCUM).
Health Authority Reporting and Submissions
Provides full electronic submission of Individual Case Safety Reports (ICSR) and periodic reports throughout the entire product lifecycle. Automatically generate submission ready reports including CIOMS I and MedWatch 3500A.
Active Monitoring and Notifications
Active monitoring with automated notification of issue detection for Adverse Events of Special Interest (AESI), Designated Medical Event (DME's), Important Medical Events (IME's), and Watchlists.
Interactive Dashboards and Reports
Drill down through real-time, interactive dashboards to narrow in on the exact source of processing and reporting delays, or see a specific ICSR. Take action directly from the reports to address hold-ups and stay on track for submission deadlines.
Configurable Case Management Workflows
Automate and track safety cases with standard and configurable workflows. Provides assignment, routing, email notifications, escalation, and tracking of tasks for groups or individuals.
Part of Veeva Vault Development Cloud
A single cloud platform for safety/pharmacovigilance, clinical, regulatory, and quality eliminates silos and drives end-to-end safety processes.
Improve Oversight and Reduce Risk of Adverse Events
Achieve Greater Efficiencies with a Modern Safety Application
Previous
Next
Resources for Vault Safety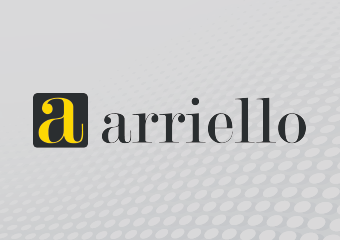 Video
Arriello Modernizes Pharmacovigilance with Veeva Vault Safety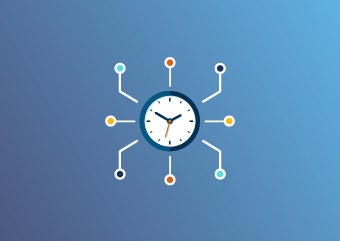 Product Brief
Real-time Management and Management of Adverse Events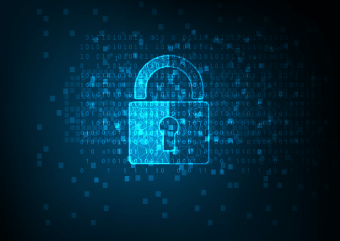 Blog
Why Safety Needs the Cloud