Agenda is subject to change. Please check back for updates.
---
Opening
Keynote
10:00
CET
9:00
GMT
Is There Anybody Out There? Making Relationships Real in a Digital Age
After almost two years behind a webcam, we ask if digital relationships can ever be real in life sciences? Who should we build relationships with, in an increasingly complex healthcare ecosystem? How do you ensure that your content connects to the changing needs of customers and stakeholders?

Industry leaders Monica Shaw of LEO Pharma and Timmo Andersen of Boehringer Ingelheim join Chris Moore to set the scene, before Paul Shawah of Veeva shares our perspective on how we are innovating with the industry to meet the challenge.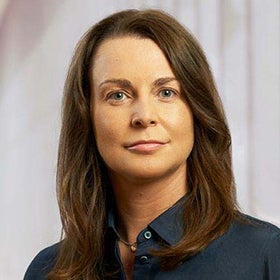 Monica Shaw LEO Pharma
Executive Vice President and Head of Europe, Canada, and Australia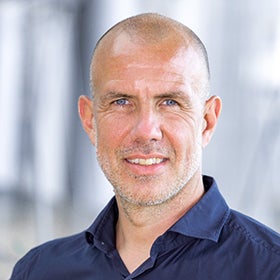 Timmo Rousku Andersen Boehringer Ingelheim
Head of Human Pharma Regions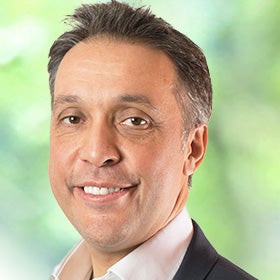 Chris Moore Veeva
President, Veeva Europe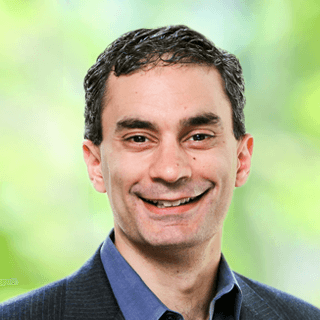 Paul Shawah Veeva
EVP Commercial Strategy
---
Track
Keynotes
11:00
CET
10:00
GMT
Reshaping the Customer Engagement Model
Explore the critical enablers of the future customer engagement model. AstraZeneca shares their perspective on how to win customers' attention, and shift from share of voice to quality of voice.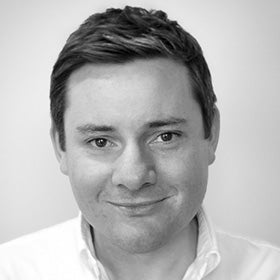 Alex Day AstraZeneca
Innovation and Business Excellence Director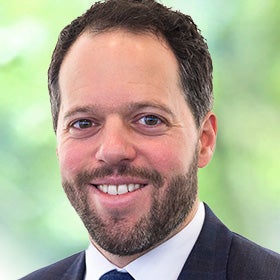 Aaron Bean Veeva
VP, European Business Consulting Lead
Reimagining Data and Analytics for Precision Engagement
Janssen joins us as we explore new approaches to data infrastructure that are needed to support more agile, personalized engagement strategies.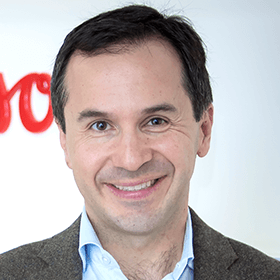 Mircea Cubillos Janssen
VP Strategy Commercial Leader Hematology EMEA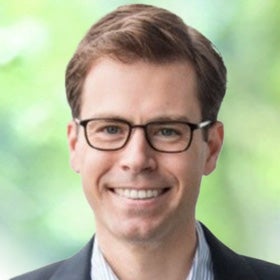 Kilian Weiss Veeva
GM, Veeva Link
Enhancing the Value of Medical Affairs With Digital
Nick Warwick, CMO of Advanz Pharma, joins us to discuss the future of engagement with scientific experts and the role of digital solutions in advancing scientific exchanges and planning for launch.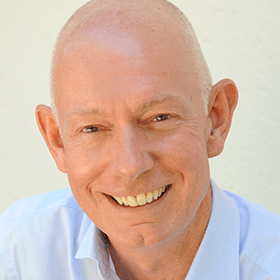 Nick Warwick ADVANZ PHARMA
Chief Medical Officer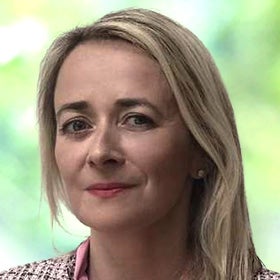 Louisa Peacock Veeva
Practice Manager, Business Consulting, Europe
Evolving Your Content Operating Model for Speed and Scale
Thomas Thestrup-Terp, Corporate Vice President at Novo Nordisk, joins Veeva to share the critical success factors of a transformation journey: from setting realistic expectations to driving the adoption of innovative approaches for content approval and reuse.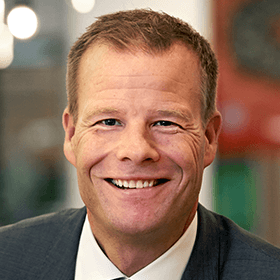 Thomas Thestrup-Terp Novo Nordisk
Corporate Vice President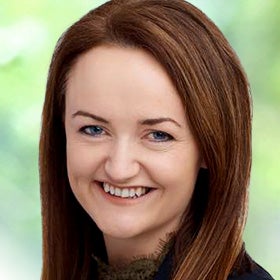 Emma Hyland Veeva
VP Strategy
---
Customer Sessions
11:30
CET
10:30
GMT
Panel: Digital Engagement Trends and Future Perspectives
LEO Pharma and Ferrer share their perspective on the evolution of customer engagement. Discover innovative ways to reach HCPs and lead the charge toward a hybrid future.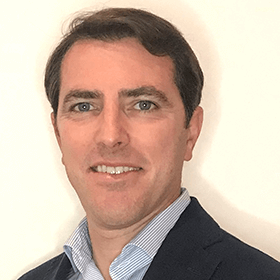 Federico Fanti LEO Pharma
Head of Commercial Operations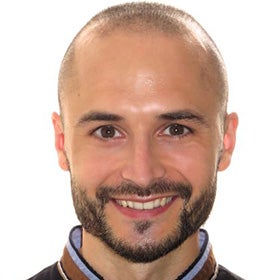 Ramon Sanmarti Ferrer
Regional Sales Force Effectiveness Manager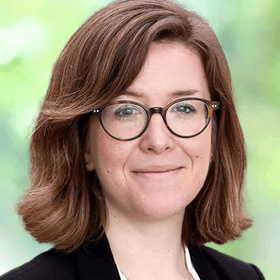 Victoria Serra Gittermann Veeva
Principal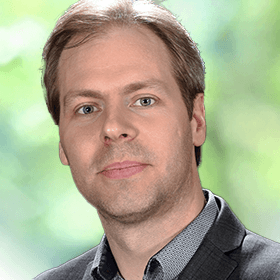 Sebastien Noel Veeva
Multichannel Strategy Director
Biogen: A New Approach to Executing Omnichannel Field Campaigns
Learn how Biogen delivers multichannel campaigns and optimizes customer experience with relevant content, messages, and channel mix.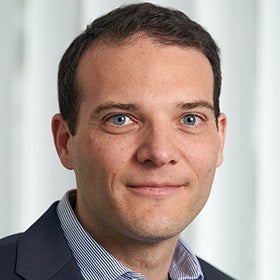 Adrian Rappo Biogen Germany GmbH
Head of Customer Excellence & Operations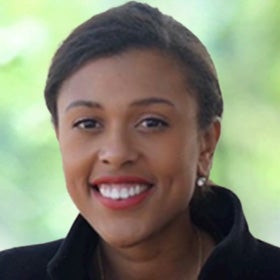 Leonie Goddard Veeva
Senior Business Consultant
Panel: Operationalizing Data and Analytics for Precision Engagement
To enable precision engagement, companies need to transform data management and generate real-time insights. Data leaders share examples of how they are responding to this challenge.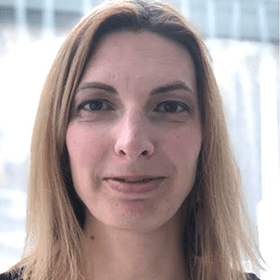 Valerie Alleger Janssen
EMEA Director of Data & Analytics Strategy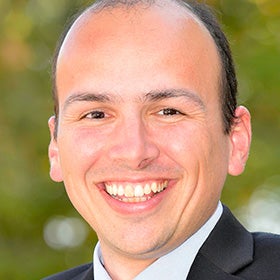 Alexandre Giraudon Pierre Fabre
Business Intelligence & Commercial Data Director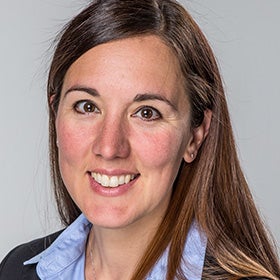 Elodie Privat Novartis Gene Therapies
Sales Analytics & Operations Lead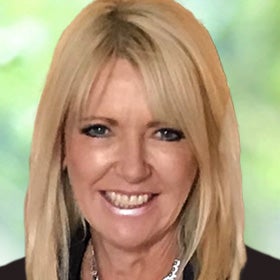 Gill Butler Veeva
VP Strategy and Sales, Veeva Link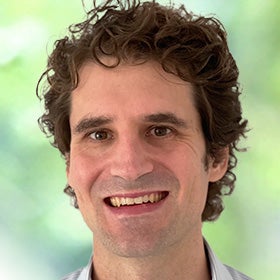 Karl Goossens Veeva
Director Commercial Analytics EU
Panel: Achieving Field Medical Excellence
Pharma leaders share their perspectives on customer-centricity for field medical teams, the foundations for a seamless omnichannel approach, and how to turn MSL insights into actions.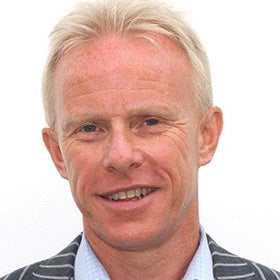 John McKenna Astellas
Global Field Medical Excellence Lead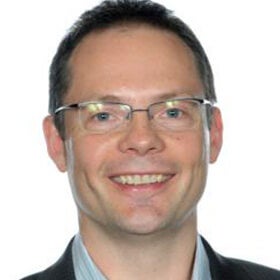 Walter Sheloff Pfizer
Medical Affairs Academy Lead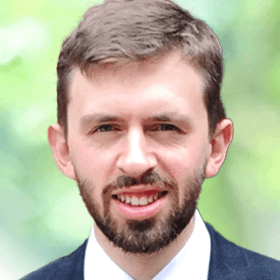 Callum Hawes Veeva
Senior Director, Medical Content Strategy
Panel: Industry Perspectives on the Changing Events Model
Life sciences leaders discuss how HCPs' expectations for convenience, flexibility, and personalization are reshaping events in pharma. Get the most out of your virtual and hybrid events with use cases and key takeaways.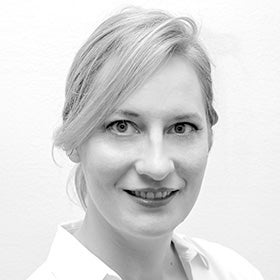 Neel Edeling Lundbeck
Global Commercial Engagement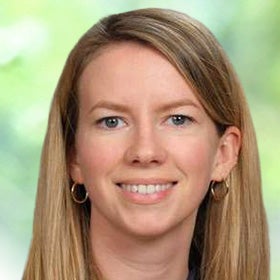 Jenna Sherlock-Goudet Veeva
Senior Manager, CRM Events Management Strategy
Panel: Automating Content Operations for Impactful Customer Experiences
Three pharma leaders discuss the drivers of modular content, the expected benefits for customer engagement, and the impact of content automation and reuse.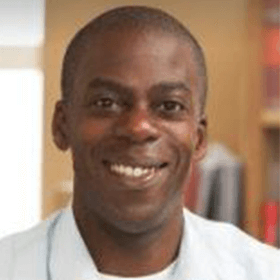 Kerry Gilzene Abbott
Regional Digital Engagement Lead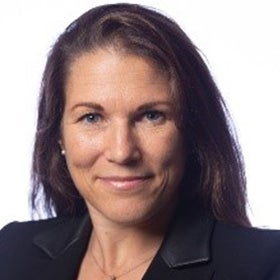 Karen Timmins Takeda
Head of International Advertising and Promotion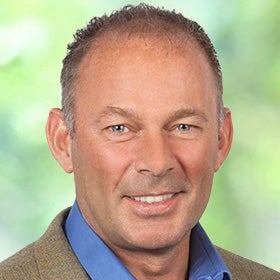 Ian Hale Veeva
VP Business Strategy Commercial Content
---
Roadmaps
12:05
CET
11:05
GMT
Multichannel Veeva CRM Roadmap
See how Multichannel Veeva CRM is evolving to support your commercial strategy. We will share the evolution of the Veeva CRM desktop and mobile user experience, as well as innovations for MyInsights Studio and Engage Web Services.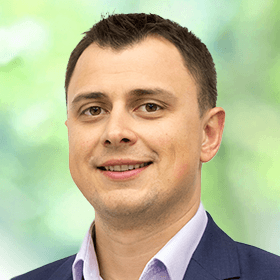 Povilas Petkevicius Veeva
Vice President, CRM Product Management
See Veeva Align's recent innovations in territory alignments, targeting, field feedback, and roster management. Learn about what's coming and how it can elevate your sales planning.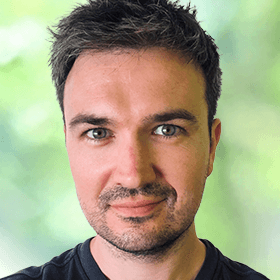 Neal Mundy Veeva
Senior Product Manager, Veeva CRM & Align
Veeva CRM Events Management Roadmap
See what's ahead for Veeva CRM Events Management, including a new user experience, expanded speaker management capabilities, and new possibilities with Engage for Events.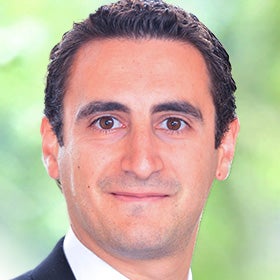 Zied Belkhodja Veeva
Product Manager
Erik Dózsa Veeva
Senior Product Manager
Veeva Medical Suite Roadmap
Get a sneak preview of what's next for Veeva's suite of medical solutions, including Medical CRM, Vault MedComms, Medical Inquiry Management, and Link.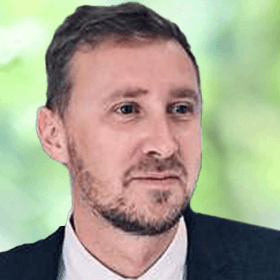 Bastien Mauclaire Veeva
Director, CRM Product Management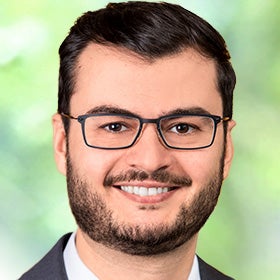 Alexander Emami Veeva
VP Products, Link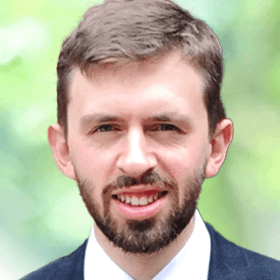 Callum Hawes Veeva
Senior Director, Medical Content Strategy
Veeva Vault PromoMats Roadmap
See what's ahead for Veeva Vault PromoMats, including the latest innovation for modular content capabilities and the enhancements across features to drive better and faster content across its life cycle.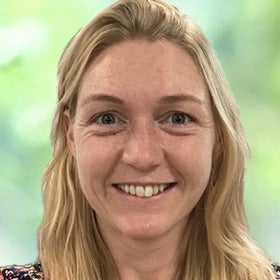 Emma Lawrence-Jones Veeva
Senior Product Manager
Preview the innovations planned for Veeva OpenData, including digital profile data, broader reference data across the healthcare ecosystem, and market expansion.
Oskar Möbert Veeva
Vice President OpenData Europe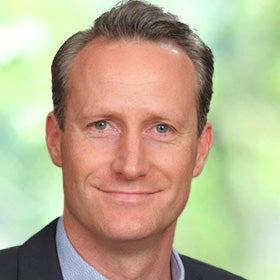 Ashley Prip Veeva
Data Governance & Quality Manager, Veeva OpenData
See what's on the horizon for Veeva Link, including interesting new analytics for key medical impact metrics. Hear about new approaches to identifying community leaders and the key people driving more equitable care globally.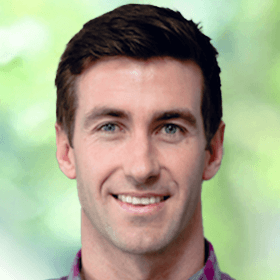 Kevin Andrew Veeva
Associate Director Data Product Management, Link for Therapeutic Areas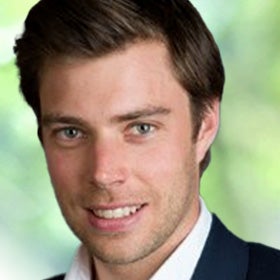 James Wade Veeva
Principal Product Manager, Medical Impact
Preview the latest innovations planned for Veeva Network that will help you to identify new targets, simplify complexity, and integrate customer data across your landscape.
Patrick Kübler Veeva
Principal Product Manager, Veeva Network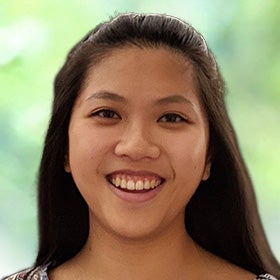 Heather Chan Veeva
Associate Product Manager
---
Connect
& Learn
12:45
CET
11:45
GMT
Lunchtime Chat: LIVE with PharmExec & Veeva Leaders
Join Julian Upton from PharmExec as he interviews Veeva leaders on life sciences trends in Europe, their outlook on commercial, content, data, and medical, and other topics that accelerate innovation in our industry.

– European market trends, and making digital relationships real with Chris Moore
– Innovating with content, with Emma Hyland
– HCP engagement and the role of data with Kilian Weiss
– Accelerating innovation and digitization in Europe with Philipp Luik
– Developing high-quality scientific engagement with Louisa Peacock and Callum Hawes
Julian Upton MJH Life Sciences
European Editor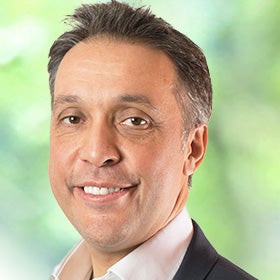 Chris Moore Veeva
President, Veeva Europe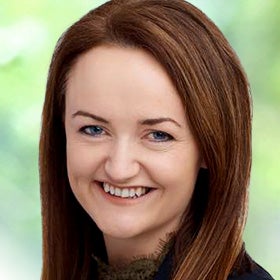 Emma Hyland Veeva
VP Strategy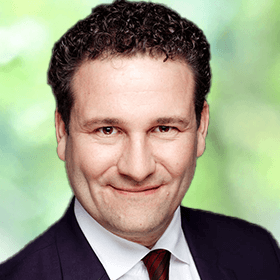 Philipp Luik Veeva
Vice President, Commercial Strategy Europe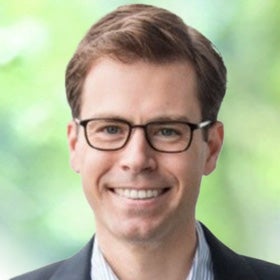 Kilian Weiss Veeva
GM, Veeva Link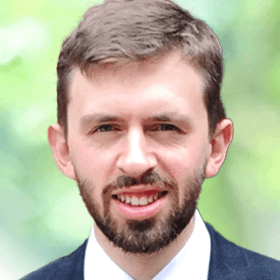 Callum Hawes Veeva
Senior Director, Medical Content Strategy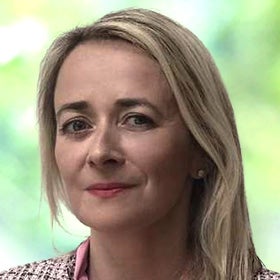 Louisa Peacock Veeva
Practice Manager, Business Consulting, Europe
---
Industry Panels
& Deep Dives
14:00
CET
13:00
GMT
Astellas: Digital Engagement Excellence (Deep Dive With Q&A)
How Astellas blended digital and in-person channels to drive better business results and shape a new HCP engagement strategy.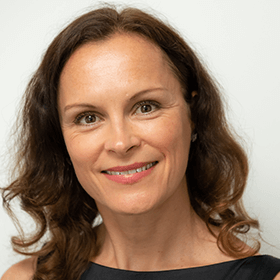 Kate Pain Astellas
Associate Director, Digital Strategy and Capabilities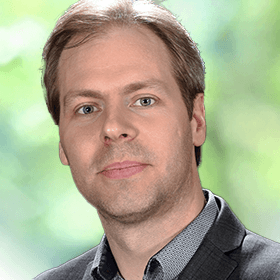 Sebastien Noel Veeva
Multichannel Strategy Director
Customer-centric Launch Excellence (Deep Dive With Q&A)
Learn how to run a successful product launch and solve common challenges based on real-world examples from an emerging pharma.
Panel: Get Ready for Modular Content (Deep Dive with Q&A)
The future of commercial content is modular, representing a new way of working. Find out how Novo Nordisk, GSK, and Boehringer Ingelheim are driving adoption, including the impact on medical, legal, and regulatory, and how to make the shift to modular a success.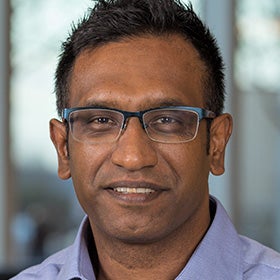 Myandrin Naidoo GlaxoSmithKline
Global Director Modular Content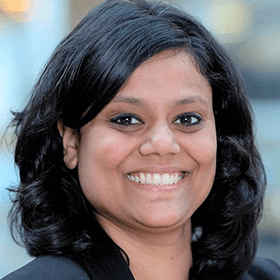 Vanitha Shekaripuram Venkatasubramaniam Novo Nordisk
Global Lead, Modular Content & Insights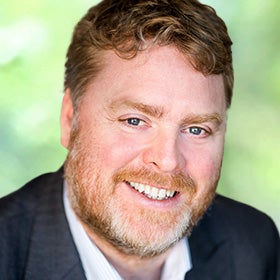 Huw Jenkins Veeva
Director, DAM Strategy
Janssen: Actionable Insights from Medical Congresses
Learn how Janssen gains a competitive edge and real-time actionable intelligence from congress activity data to make meaningful strategic decisions.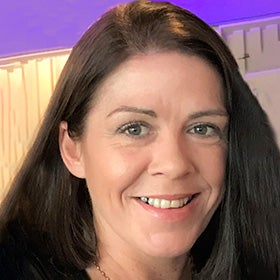 Margaret Doyle Janssen
Global Medical Affairs Leader, Hematology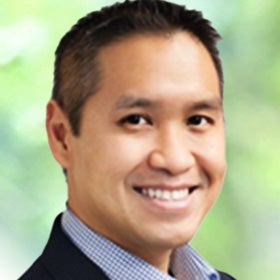 Jake Guinto Veeva
Insights Strategist, Link
UK Industry Panel: Thriving Amidst Disruption in Biopharma
Industry leaders share insights into the impact of COVID on their strategies, accelerating innovation, and how digitization is shaping the future of UK biopharma.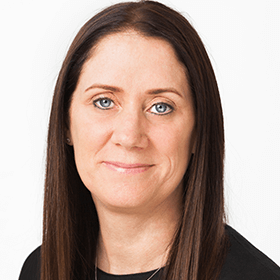 Debbie Young Otsuka
Multichannel Strategy and Customer Insights Director – Europe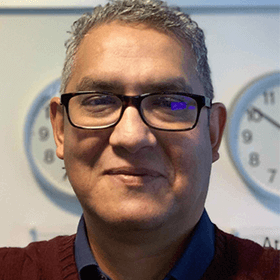 Philip Haldar Alimera Sciences
Marketing Director EMEA Region
Agnès Keltie Norgine
Compliance Manager, Global Medical Affairs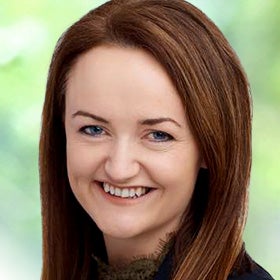 Emma Hyland Veeva
VP Strategy
DACH Industry Panel: Erfolgreich Disruption in der Biopharma Branche mitgestalten
Branchenführer geben Einblicke, welche Auswirkung COVID auf ihre Strategien hat, wie sie die Beschleunigung von Innovationen wahrnehmen und darüber, wie die Digitalisierung die Zukunft der Biopharmazie im DACH Markt gestaltet.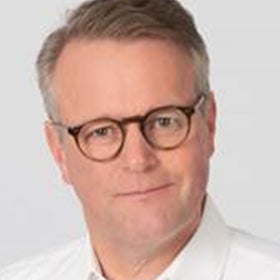 Holger Ottleben Boehringer Ingelheim Austria GmbH
General Manager and Head Human Pharma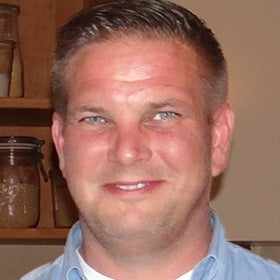 Tobias Schleicher Teva
Director CRM & Data Privacy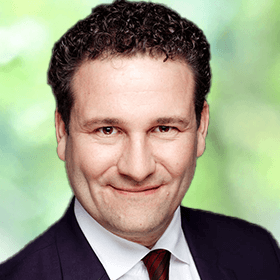 Philipp Luik Veeva
Vice President, Commercial Strategy Europe
French Industry Panel: Quelles stratégies gagnantes aux enjeux de la Pharma en France et en Europe ?
Trois leaders du secteur de la santé et de la pharma partagent leurs points de vue sur l'accélération de l'innovation et l'impact stratégique de la transformation numérique.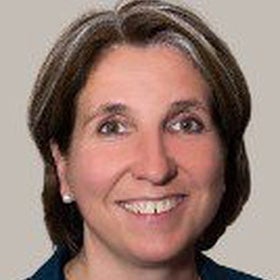 Isabelle Zablit-Schmitz Ministry of Health
Europe & International eHealth Director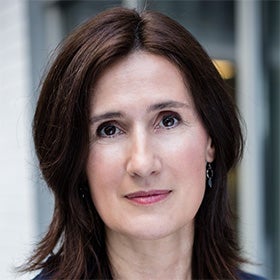 Isabelle de Cuniac Alexion , AstraZeneca rare disease
Associate Director, Digital Lead France & BeLux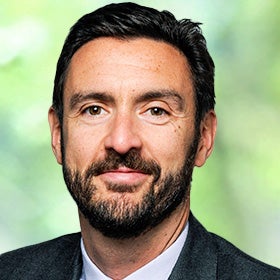 Alexandre Raynaud Veeva
Principal, Business Consulting, Europe
Spanish Industry Panel: Gestionando el nuevo cambio de paradigma en el sector ciencias de la salud
Líderes de la industria comparten cómo el COVID ha impactado en sus estrategias, la aceleración de la innovación y cómo la digitalización está dando forma al futuro de la biofarma española.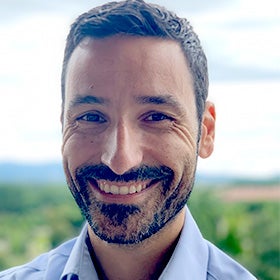 Sergi Valls HIPRA
IT Director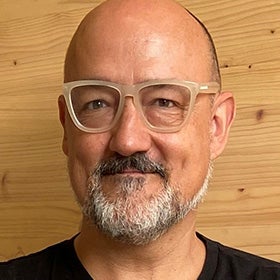 Ricard Castellet Gebro
CDO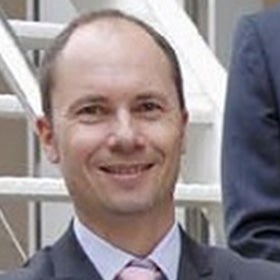 Carlos Sosa Baixas Almirall
Director Gobal Sales Operations Excellence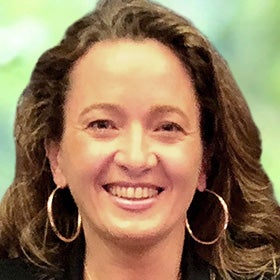 Esther Garcia Veeva
KAM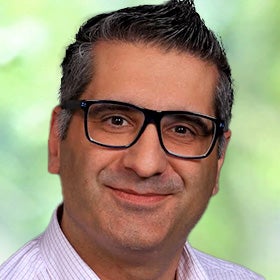 Albert Almeyda Veeva
Senior Customer Success Manager, Commercial Content
Italian Industry Panel: Come si possono affrontare e superare i continui cambiamenti nel mercato farmaceutico italiano?
I leader del farma condividono l'impatto che il COVID ha avuto sulle strategie aziendali, sull'accelerazione dell'innovazione e su come la digitalizzazione stia modificando il futuro nel farma italiano.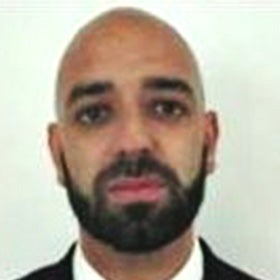 Umberto Vitari Viatris
Head of Commercial Excellence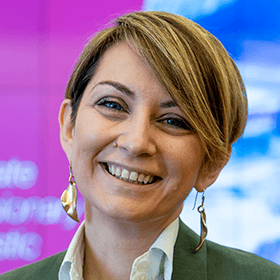 Angela Genco Bayer SpA
Head of Integrated multichannels Marketing & Sales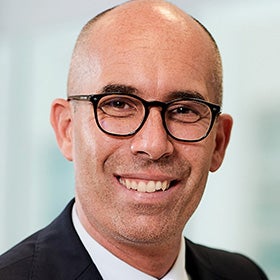 Gianluca Ferri Sanofi
Global Customer Engagement Lead – General Medicines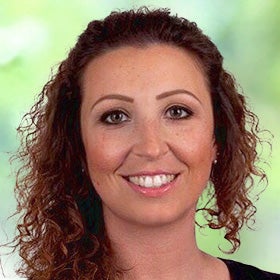 Samuela Bellini Veeva
Senior Practice Director, Professional Services
---
Industry
Roundtables
& Deep Dives
14:45
CET
13:45
GMT
Redefining the HCP-Rep Relationship With Engage Connect (Deep Dive With Q&A)
Find out how to enable two-way digital engagement with healthcare providers, and see the latest best practices for building stronger customer relationships.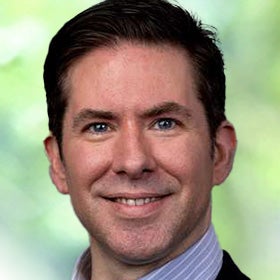 Bryce Davis Veeva
Senior Director, Commercial Strategy for Engage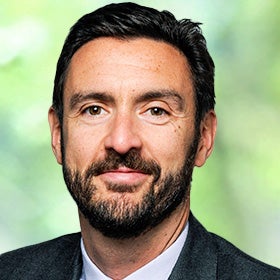 Alexandre Raynaud Veeva
Principal, Business Consulting, Europe
Panel: Mapping HCP Digital Journeys with Integrated Sales Planning (Deep Dive With Q&A)
Emerging and top pharma companies share how field insights inform the right channel mix and alignment scenarios for higher reach and coverage. Learn how they achieve agility through total market visibility.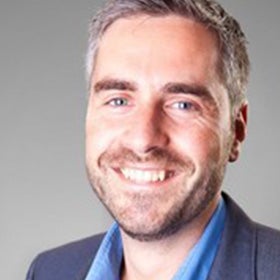 Boris Toet Galapagos
International CRM Lead
Tobi Schürrle Veeva
Senior Manager
Grünenthal: The Journey to Content Excellence (Deep Dive With Q&A)
Grünenthal shares their journey towards content efficiency through the adoption of agile and modular content approaches.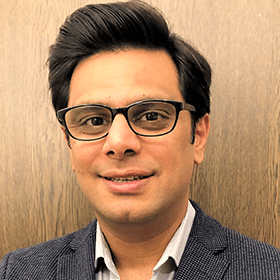 Mubasher Hassan Grünenthal GmbH
Global Head of Content Management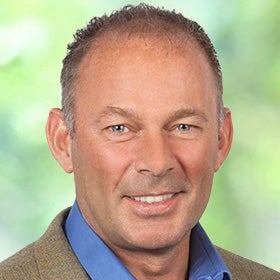 Ian Hale Veeva
VP Business Strategy Commercial Content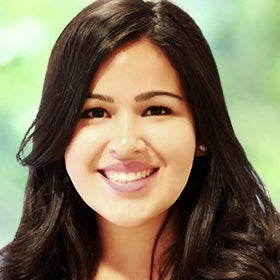 Pamela Bonanno Veeva
Senior Business Consultant
Mika: Bringing Digital Therapeutics to Patients With Data and Analytics (Deep Dive With Q&A)
Mika is an approved digital therapeutic device that supports the well-being of cancer patients. Its creators share how they brought the solution to patients. See how data and analytics paved the way to identify, understand, and connect with the right HCPs and other influencers.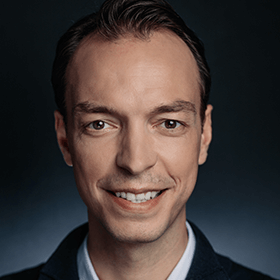 Gandolf Finke Fosanis
Founder & Managing Director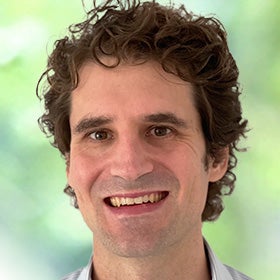 Karl Goossens Veeva
Director Commercial Analytics EU
UK Industry Roundtable: Coping With the New Rules of HCP Relationships
Meet local peers from Veeva communities and get insights from polls and benchmarks into three key challenges: how to reach the right audience, maximize the impact of each interaction, and capture data-driven insights that lead to continuous improvement.
DACH Industry Roundtable: Die Neuen Regeln der HCP-Beziehungen Meistern
Treffen Sie regionale Kollegen der Veeva-Communitys und diskutieren Sie Erkenntnisse aus Umfragen und Benchmarks zu drei zentralen Herausforderungen: wie erreicht man die richtige Zielgruppe? Wie maximiert man die Wirkung jeder Interaktion? Wie gewinnt man datengesteuerte Erkenntnisse, die zu einer kontinuierlichen Verbesserung führen?
French Industry Roundtable: Comment appréhender les nouvelles normes relationnelles avec les professionnels de santé ?
Rejoignez les membres de la communauté Veeva France pour un débat autour de trois défis clés : comment atteindre les bonnes cibles, maximiser l'impact de chaque interaction, et capturer les données nécessaires à l'amélioration continue de l'expérience client. Les modérateurs Veeva partageront des informations précieuses tirées de benchmarks et d'enquêtes.
Spanish Industry Roundtable: Gestionando las nuevas formas de relación con los profesionales sanitarios
Conozca a colegas de la comunidad española de Veeva y obtenga información y benchmarks sobre tres desafíos clave: cómo llegar a la audiencia adecuada, maximizar el impacto de cada interacción y capturar información basada en datos que conduzca a una mejora continua.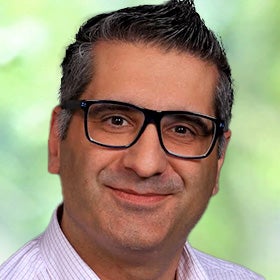 Albert Almeyda Veeva
Senior Customer Success Manager, Commercial Content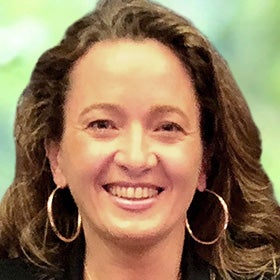 Esther Garcia Veeva
KAM
Aleix Deu Tomàs Veeva
CRM Customer Success Manager
Italian Industry Roundtable: Come sfruttare le nuove regole della comunicazione con i professionisti della salute.
Incontra i tuoi colleghi italiani appartenenti ad aziende clienti Veeva e scopri i risultati dei sondaggi condotti su tre argomenti di grande attualità: come definire il target corretto, come massimizzare l'impatto di ogni interazione e come catturare i dati necessari per pianificare continui miglioramenti.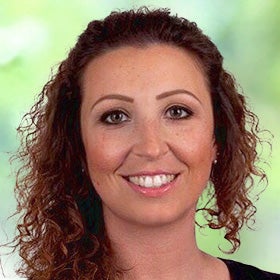 Samuela Bellini Veeva
Senior Practice Director, Professional Services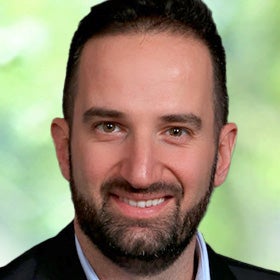 Salvo Magliulo Veeva
Sales Director Southern Europe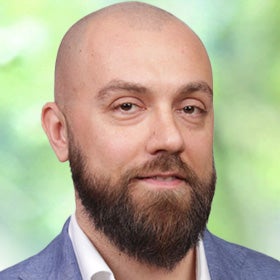 Giovanni Pezone Veeva
Customer Success Manager
---
Closing Keynote
15:30
CET
14:30
GMT
Two Years That Will Shape Two Decades. The CEOs of Merck KGaA, Darmstadt, Germany and Veeva in Conversation.
In late 2019, few would have foreseen how the rules were about to be rewritten to so many areas of our lives. Seldom has an industry experienced change as deeply as Life Sciences did in those two years. Innovation accelerated, as necessity truly became the mother of invention.
CEO of Healthcare at Merck KGaA, Darmstadt, Germany, Peter Guenter, and CEO of Veeva, Peter Gassner, come together to discuss how the past two years have changed their perspectives on healthcare, strategy, company culture, and digital.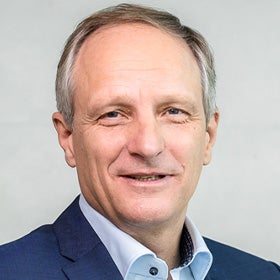 Peter Guenter Merck KGaA, Darmstadt, Germany
Member of the Executive Board | CEO Merck Healthcare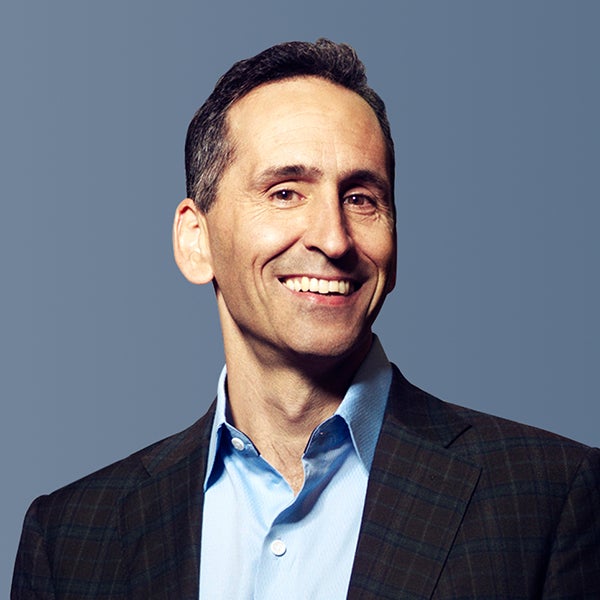 Peter Gassner Veeva
Founder and CEO
---
On-Demand
Sessions
A Day In The Life of a Pharmacy Sales Rep
Maximize sell-out through product detailing and on-shelf visibility with Veeva CRM, and drive sell-in by acting on the data captured in order management.
A Day in the Life of the Digital Rep
Empower your reps to reach more customers with a personalized experience, leveraging virtual and face-to-face channels through multichannel Veeva CRM.
A Day in the Life of an Events Organizer
Learn how to empower reps, marketing, and compliance teams to plan and execute better live, hybrid, and virtual events.
A Day in the Life of a Brand Manager
Discover how to empower brand managers to deliver connected experiences that meet customers' changing expectations and enable faster innovation.
A Day in the Life of a Medical Science Liaison
Empower your MSLs to drive more targeted, in-depth, and successful scientific interactions with Veeva Medical Suite.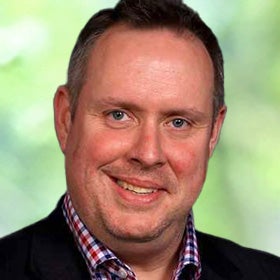 Geoff Peters Veeva
Senior Customer Success Manager, Medical
Future-proof Your Commercial & Medical Processes
Customer excellence requires future-fit processes. See how best practices, powered with the latest Veeva CRM Online capabilities, guide strategic design and operational execution.
Unified Sales Planning to Optimize the Customer Experience
Discover how sales planning with Veeva Align drives a more impactful channel mix and better results.
Using Veeva Pulse to Drive your Digital Engagement Strategy
Veeva presents the latest European HCP channel preference trends to inform your engagement strategy.
Consent as a Critical Enabler of Omnichannel Strategy
Gathering customer consent and preferences is essential for multichannel engagement. Learn practical steps for delivering a solid consent acquisition strategy, including governance, process, and technology.
Leveraging Customer Insights for Effective HCP Engagement
Learn how to collect better insights that drive more impactful and personal HCP interactions.
Veeva OpenData: Next-generation Reference Data Across the Healthcare Ecosystem
Discover how real-time customer data embedded in Veeva CRM drives dynamic engagement. See how Veeva OpenData enables better coverage, more personalized interactions, and increased operational efficiency.
Veeva Link: Deeper Engagement in a Digital World
Discover how Veeva Link helps you adapt your engagement strategy to the evolving digital ecosystem: from reaching digital influencers and preparing for virtual congresses, to maximizing the effectiveness of remote MSL interactions.
Advanced Analytics for Next-generation HCP Engagement
Advanced analytics underpin best-in-class personalized HCP engagement. See an exclusive preview of Veeva's new commercial analytics solution, and how it will support better rep decision-making.
Automating Claims Management With Veeva Vault PromoMats
Personalization demands more scalable approaches to managing claims across countries, channels, and assets. Learn how to establish a claims library and automate claims linking.
Pulse Content Metrics: Using Industry Benchmarks to Drive Change
Find out how you can leverage Veeva Pulse to increase process efficiency. Hear real-world examples on how to drive continuous improvement using industry benchmarks.
Innovation in Content Compliance Across Regulatory Environments
From social media to personalization, dynamic content creates new compliance challenges across European markets. Hear the latest findings from the Compliance Innovation Group and best practices for collaboration with regulatory agencies.
Streamlining Medical Information Delivery With Digital Content
HCPs and patients are challenging medical information teams to provide scientific content via new ways and channels. Discover Veeva Vault MedComms' crucial role in supporting this digital transformation.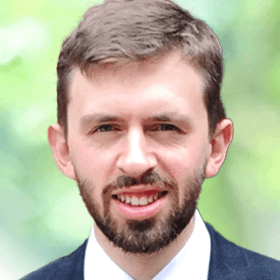 Callum Hawes Veeva
Senior Director, Medical Content Strategy