Innovation. Today.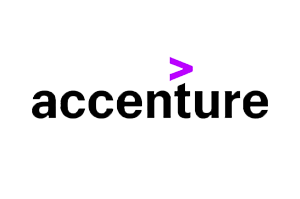 Accenture
ACCENTURE LIFE SCIENCES
PATIENT INSPIRED. OUTCOMES DRIVEN.
Accenture's Life Sciences group is committed to helping our clients make a meaningful impact on patients' lives by combining new science with leading edge technology to revolutionize how medical treatments are discovered, developed and delivered to people around the world. We provide end-to-end business services as well as broad range of insight-driven services and solutions in strategy, consulting, digital/analytics, technology and operations in all strategic and functional areas—with a strong focus on R&D, Sales & Marketing, Patient Services and the Supply Chain.
We have decades of experiences working with the world's most successful companies to innovate and improve their performance and across the entire Life Sciences value chain to better serve patients and stakeholders. Accenture's Life Sciences group connects more than 15,000 skilled professionals in over 50 countries who are personally committed to helping our clients achieve their business objectives and deliver better health and economic outcomes.
Visit Accenture

Adobe
Adobe gives everyone—from emerging artists to global brands—everything they need to design and deliver exceptional digital experiences. We empower people to create beautiful and powerful images, videos, and apps, and transform how companies interact with customers across every screen.
Adobe Creative Cloud, Document Cloud, and Experience Cloud bring together our design expertise with customer intelligence to deliver experiences that get results. With a robust platform that's powered by advanced science, a thriving community of partners and developers, and a culture that's passionate about pushing the boundaries of what's possible with our products, Adobe is changing the world through digital experiences.
Visit Adobe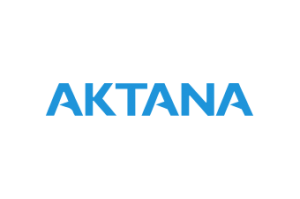 Aktana
Aktana is a pioneer in intelligent customer engagement for the global life sciences industry. Aktana's proprietary Contextual Intelligence platform combines advanced technologies with human insight to help commercial teams curate more personalized healthcare provider experiences through multichannel engagement. Aktana supports over 250 brands worldwide to maximize data investments, drive productivity, and continually enhance go-to-market strategy.
More than half of the top 20 global pharmaceutical companies are Aktana customers. Headquartered in San Francisco, Aktana also has offices in Philadelphia, London, Barcelona, Tokyo, Osaka, Shanghai, Beijing, Sydney, and Sao Paulo.
Visit Aktana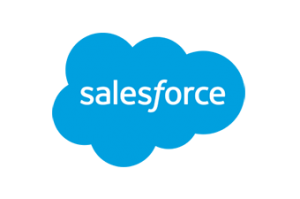 Salesforce
Salesforce is the #1 CRM, bringing companies closer to their customers in the digital age. Salesforce enables companies of every size and industry to take advantage of powerful technologies—cloud, mobile, social, blockchain, voice and artificial intelligence—to create a 360° view of their customers. For information, please visit www.salesforce.com.
Visit Salesforce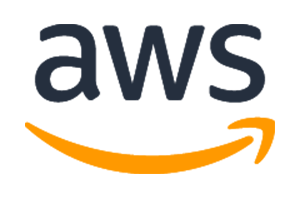 AWS
About Amazon Web Services: For 14 years, Amazon Web Services has been the world's most comprehensive and broadly adopted cloud platform. AWS offers over 175 fully featured services for compute, storage, databases, networking, analytics, robotics, machine learning and artificial intelligence (AI), Internet of Things (IoT), mobile, security, hybrid, virtual and augmented reality (VR and AR), media, and application development, deployment, and management from 77 Availability Zones (AZs) within 24 geographic regions, with announced plans for nine more Availability Zones and three more AWS Regions in Indonesia, Japan, and Spain. Millions of customers—including the fastest-growing startups, largest enterprises, and leading government agencies—trust AWS to power their infrastructure, become more agile, and lower costs.
Visit AWS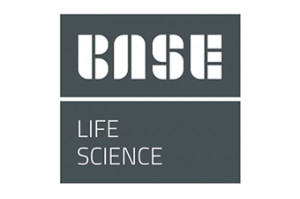 BASE Life Science
BASE is a consultancy focused on the pharma industry. HQ in Denmark and offices in Switzerland & Germany. BASE is one of the few Veeva Premiere Partners both for Commercial and Development Clouds and a Salesforce Partner.
BASE has a strong focus on processes, change management, adoption and data and has created accelerators to ensure that maximum value is created from Veeva CRM/Events/Engage, PromoMats and MedComms.
Visit BASE Life Science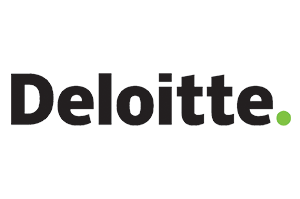 Deloitte
Deloitte is a leading accounting and consulting company in Switzerland and provides industry-specific services in the areas of Audit & Assurance, Consulting, Financial Advisory, Risk Advisory and Tax & Legal.
With more than 2,000 employees at six locations in Basel, Berne, Geneva, Lausanne, Lugano and Zurich (headquarters), Deloitte serves companies and organisations of all legal forms and sizes in all industry sectors.
Deloitte AG is an affiliate of Deloitte North South and Europe (NSE), a member firm of the global network of Deloitte Touche Tohmatsu Limited (DTTL) comprising of around 312,000 employees in more than 150 countries.
Visit Deloitte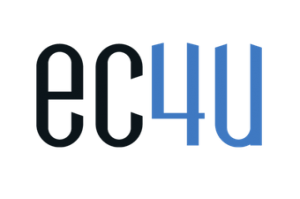 ec4u expert consulting ag
ec4u expert consulting ag is a leader in the field of CRM. We assist our customers with the digital transformation of their business-critical processes in marketing, sales, and service – across the entire lifecycle (also "customer journey"). We are a preferred Veeva Services Partner.
At ec4u, we realize that for a company to stay healthy and stable, these particular customercentric units must interact seamlessly. Hence, our consulting, implementation, and support services ensure that the customer journey always encompasses the entire lifecycle of the project – ranging from strategy & expert consulting services through to technical execution, support, and advancement. These activities are accompanied by the commitment of modern Customer Analytics & Business Intelligence-Methods. The goal of the digital transformation is to make CRM more efficient through:
a clearly-defined, customer-centric strategy,
stringent, IT-backed business processes,
transparent, KPI-based monitoring and controls, plus
strengths-oriented employee development and management.
We enhance our performance with diverse value-added services that include setting up customer lifecycle management, providing demand centers, and actively monitoring social media. We tailor the models for all our services to your specific needs, aimed at achieving the best possible project outcome. On the technical end, we stand as partners behind current leaders in the field of CRM, including Salesforce and Veeva. We are active in all facets of CRM, underpinned by 12 offices with more than 350 employees and over 800 projects executed successfully worldwide.
Visit ec4u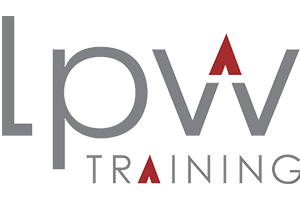 LPW Training Services
LPW Training Services is the global industry leader in Life Sciences training and a proud Veeva Alliance Partner. We were founded in 2004 as a minority-owned women global provider of training services and are proud to be a WBENC certified supplier.
LPW offers standard and custom blended learning solutions to train Veeva CRM and Vault Suites to increase adoption and drive proficiency. LPW's core competency is LEARNING. We have expertise in adult learning principles, instructional design, content development, and training. We train in more than 35 languages and have offices in the USA & UK. We will partner with you to develop learning plans that drive compliance and elevate results for YOUR business needs. We believe the key to operational excellence across all industries is rooted in a robust learning strategy.
LPW feels strongly that training is not a one-time event but a continuous process. Through close collaboration with customers, LPW aligns with our customer's business goals to deliver learning plans that immerse each team in critical applications, reports, and processes that drive exceptional insights, planning, and execution.
Visit LPW Training Services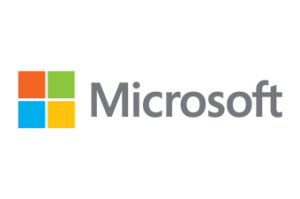 Microsoft
Microsoft enables digital transformation for the era of an intelligent cloud and an intelligent edge. Its mission is to empower every person and every organization on the planet to achieve more
Visit Microsoft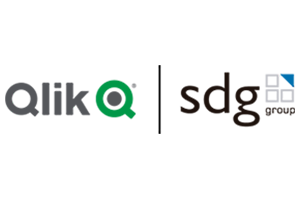 Qlik
By working together, Qlik (a Veeva Gold Partner) and SDG Group (a Qlik Elite Solution Provider & Global System Integrator) deliver real-time data integration and analytics that help life sciences and healthcare organizations transform all their data into value. The partnership is supporting Veeva customers worldwide to see more deeply into customer behavior, reinvent business processes, discover new revenue streams, and balance risk and reward. Learn more at www.qlik.com and www.sdggroup.com.
Visit Qlik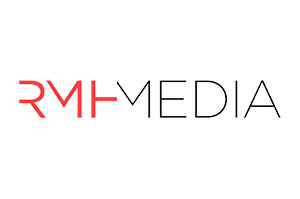 RHM Media
Our customers have jumped ahead of their competition with our products. Come see why!
RMH MEDIA GmbH is a digital consultancy agency focussing on content production and multichannel marketing. A global team of 60+ digital natives and software engineers service our healthcare customers.
Our expertise lies in helping build cohesive digital ecosystem to support proper multichannel marketing.
In Digital Marketing, speed matters. For rapid and cost-effective content production, we are amongst the leaders in the industry for authoring solutions for Veeva Approved Email and Veeva CLM integrating directly with Veeva Vault.
Connecting the Veeva product suite to the web channel has never been easier! Whether it is authenticating a user against Veeva CRM, or reporting analytics back to the customer timeline, we have the right solution for you!
As a Veeva partner for more than 5 years, we have an unblemished record delivering high value business services across both Brand and corporate departments. Since 2019 RMH joined the Veeva Full-Service-Content partnership and has a large number of individual certified team members.
We understand healthcare marketing like few others – tailored content, technologies and services add value to our client's customer journeys. We ensure that CLM content leverages all what the Veeva ecosystem can offer; e.g. data driven content, Augmented-Reality, Veeva MyInsights and much more.
Visit RHM Media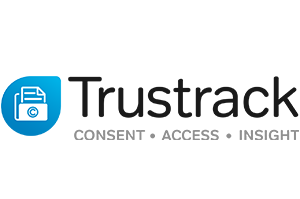 Trustrack
Trustrack is the essential, complementary tool to Veeva CRM, for compliant, omnichannel sharing of ePrints.
Trustrack captures auditable data on the transfer of value and delivery of published scientific content, which is centralised and fed back into Veeva CRM.
Trustrack provides a complementary consent solution to Veeva, with a fast and simple user experience for all parties, driving access to HCP customers, within the Veeva environment.
Established in 2009, Trustrack works with 20 of the top 25 Pharma companies globally.
Visit Trustrack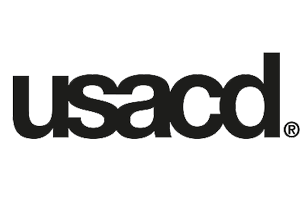 usacd
USACD is a Barcelona-based Digital Agency with a long track record creating effective Multichannel strategies with Veeva CRM for the Life Science community worldwide. As a result of our extensive experience in UX/UI digital design, communication and marketing, and our deep technological knowledge, USACD is able to help our customers take full advantage of the Veeva CRM ecosystem and deliver unique, creative solutions tailored to the requirements of any type of project or audience. We think. We design. We code.
Visit USACD