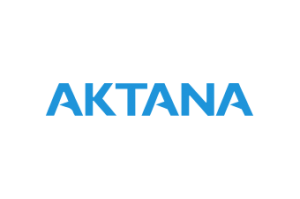 Aktana
Aktana is a pioneer in intelligent customer engagement for the global life sciences industry. Aktana's proprietary Contextual Intelligence platform combines advanced technologies with human insight to help commercial teams curate more personalized healthcare provider experiences through multichannel engagement. Aktana supports over 250 brands worldwide to maximize data investments, drive productivity, and continually enhance go-to-market strategy.
More than half of the top 20 global pharmaceutical companies are Aktana customers. Headquartered in San Francisco, Aktana also has offices in Philadelphia, London, Barcelona, Tokyo, Osaka, Shanghai, Beijing, Sydney, and Sao Paulo.
Visit Aktana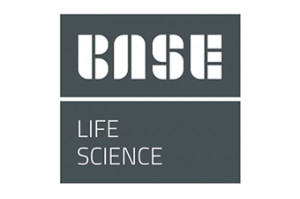 BASE Life Science
BASE is a consultancy focused on the pharma industry. HQ in Denmark and offices in Switzerland & Germany. BASE is one of the few Veeva Premiere Partners both for Commercial and Development Clouds and a Salesforce Partner.
BASE has a strong focus on processes, change management, adoption and data and has created accelerators to ensure that maximum value is created from Veeva CRM/Events/Engage, PromoMats and MedComms.
Visit BASE life science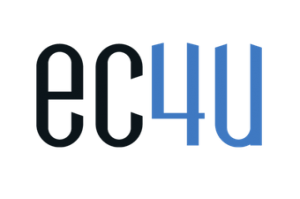 ec4u expert consulting ag
ec4u expert consulting ag is a leader in the field of CRM. We assist our customers with the digital transformation of their business-critical processes in marketing, sales, and service – across the entire lifecycle (also "customer journey"). We are a preferred Veeva Services Partner. At ec4u, we realize that for a company to stay healthy and stable, these particular customercentric units must interact seamlessly. Hence, our consulting, implementation, and support services ensure that the customer journey always encompasses the entire lifecycle of the project – ranging from strategy & expert consulting services through to technical execution, support, and advancement. These activities are accompanied by the commitment of modern Customer Analytics & Business Intelligence-Methods. The goal of the digital transformation is to make CRM more efficient through:
a clearly-defined, customer-centric strategy,
stringent, IT-backed business processes,
transparent, KPI-based monitoring and controls, plus
strengths-oriented employee development and management.
We enhance our performance with diverse value-added services that include setting up customer lifecycle management, providing demand centers, and actively monitoring social media. We tailor the models for all our services to your specific needs, aimed at achieving the best possible project outcome. On the technical end, we stand as partners behind current leaders in the field of CRM, including Salesforce and Veeva. We are active in all facets of CRM, underpinned by 12 offices with more than 350 employees and over 800 projects executed successfully worldwide.
Visit ec4u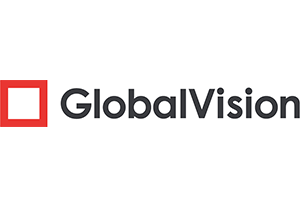 GlobalVision
GlobalVision is an enterprise document inspection software, helping companies get their assets to market error-free by automating time-consuming manual proofreading. With every change or handoff, there's an opportunity for errors to be introduced.
GlobalVision's integration enables Veeva customers to automatically inspect revisions throughout the document workflow. This helps speed up revision quality checks and ensure any errors are quickly found so you can gain confidence in your process and accelerate your document go-to-market timeline.
Visit GlobalVision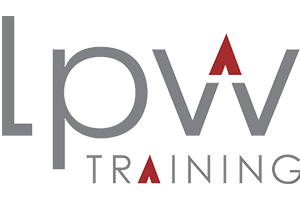 LPW Training Services
LPW Training Services is the global industry leader in Life Sciences training and a proud Veeva Alliance Partner. We were founded in 2004 as a minority-owned women global provider of training services and are proud to be a WBENC certified supplier.
LPW offers standard and custom blended learning solutions to train Veeva CRM and Vault Suites to increase adoption and drive proficiency. LPW's core competency is LEARNING. We have expertise in adult learning principles, instructional design, content development, and training. We train in more than 35 languages and have offices in the USA & UK. We will partner with you to develop learning plans that drive compliance and elevate results for YOUR business needs. We believe the key to operational excellence across all industries is rooted in a robust learning strategy.
LPW feels strongly that training is not a one-time event but a continuous process. Through close collaboration with customers, LPW aligns with our customer's business goals to deliver learning plans that immerse each team in critical applications, reports, and processes that drive exceptional insights, planning, and execution.
Visit LPW Training Services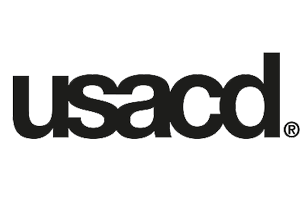 usacd
USACD is a Barcelona-based Digital Agency with a long track record creating effective Multichannel strategies with Veeva CRM for the Life Science community worldwide. As a result of our extensive experience in UX/UI digital design, communication and marketing, and our deep technological knowledge, USACD is able to help our customers take full advantage of the Veeva CRM ecosystem and deliver unique, creative solutions tailored to the requirements of any type of project or audience. We think. We design. We code.
Visit USACD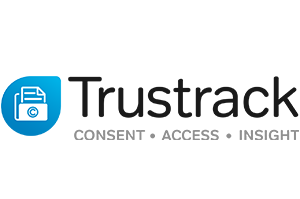 Trustrack
Trustrack is the essential, complementary tool to Veeva CRM, for compliant, omnichannel sharing of ePrints.
Trustrack captures auditable data on the transfer of value and delivery of published scientific content, which is centralised and fed back into Veeva CRM.
Trustrack provides a complementary consent solution to Veeva, with a fast and simple user experience for all parties, driving access to HCP customers, within the Veeva environment.
Established in 2009, Trustrack works with 20 of the top 25 Pharma companies globally.
Visit Trustrack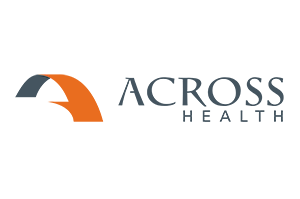 Across Health
Across Health is an international end-to-end boutique consultancy and trusted advisor to senior leaders in biopharma.
With a focus on customer engagement in the digital age, we partner with our clients to design, develop, execute and measure evidence-based, omnichannel customer engagement strategies and companywide digital transformation programmes – for the short, medium and long term.
Next to focused, pragmatic consultancy services we offer a range of industry-leading products to kickstart & accelerate your digital transformation: Navigator and Omnichannel Planner (channel & content mix optimization and planning), SCALA (blended skill building & capability booster), and Maturometer (maturity assessment & benchmarking).
Visit Across Health

Anthill
At Anthill, we support and challenge our partners in their digital transformation by designing & deploying scalable, sustainable solutions that close the gap between strategy and execution, ideas and implementation. As a digital communications agency exclusively for the life sciences, we work closely with global and regional teams to increase belief in the potential of integrated omni-channel strategies and the digital solutions they include, build understanding and capabilities across teams, and ultimately scale adoption across organisations.
Visit Anthill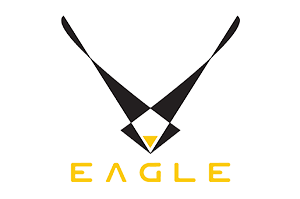 Eagle Productivity Solutions
With over three decades of training experience, Eagle Productivity Solutions provides measurable business and performance impact through guaranteed adoption, driven by the science of human behavior change.
We help the world's leading life-sciences companies meet their commercial and R&D goals through our comprehensive and scalable suite of Eagle 360 training solutions.
In R&D, we help customers improve end-to-end business processes across product development and significantly reduce time to market while meeting quality, regulatory and compliance standards by optimizing processes through training.
Our Eagle 360 Veeva commercial training helps life-sciences organizations improve multi-channel customer engagements and elevate their customer-centric strategy through actionable customer analytics and insights.
With a high-performance engagement strategy and a diverse product and services portfolio, our AI-driven platform and team of Veeva-certified experts deliver innovative and tangible outcomes to elevate performance and productivity.
Eagle is a division of NIIT, one of the world's leading learning and development companies.
Visit Eagle Productivity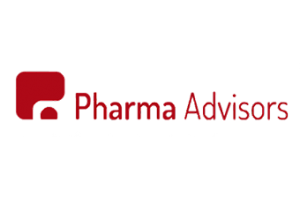 Pharma Advisors
Founded in 2006, Pharma Advisors was Veeva's first Partner in Europe. Since then, we have acquired tangible expertise in the Veeva and Salesforce Platform by delivering +60 successful implementations throughout Europe.
Pharma Advisors has developed CRM Ecosystems for life sciences organizations, delivering solutions and services based on salesforce.com technology.
Our Team of Salesforce Certified Consultants have both the highest technical qualifications as well as a background in the Healthcare industry, and are able to define, deliver and implement solutions taking into consideration the specifics of the sector.
Pharma Advisors offer services of Veeva and Salesforce Implementation, CRM Post Roll Out, Vault implementation, Consulting.
Our Key Differentiators for VEEVA Customers:
Ability to provide a solid value proposition
Perfect combination of robust technical capabilities
Excellent project management skills
Deep understanding of the market
Visit Pharma Advisors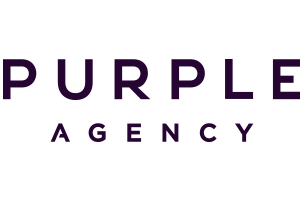 Purple
Purple is a full-service content partner working in partnership with Veeva to deliver high performing, digital solutions for our clients.
At Purple, we're more than just Veeva experts. We're end-to-end closed loop marketing (CLM) specialists. We're strategists, writers, designers and developers who recognise the full potential of Veeva as a platform to tell the wider story. We push the boundaries of what's possible through insight-driven creativity to deliver a more compelling and engaging story. We take complex medical science and skilfully craft it into compelling, engaging communications that bring it to life for HCPs and patients alike.
As accredited Veeva partners, we are experts in the development of powerful marketing solutions using the full Veeva Commercial Cloud. Using the latest functionality of Veeva as a digital publishing
platform, we have the ability to create eDetail aids and digital communications that really stand out from the crowd, and that really work.
Veeva CLM
Veeva Approved Email
Veeva Engage Meeting
Veeva CRM MyInsights
Veeva Vault PromoMats
As specialists in pharma and healthcare, Purple provide international clients with strategy, data analytics and a full suite of creative and digital resources to support all digital, multi-channel, marketing and campaign needs. We are continually experimenting with new media applications for pharmaceutical marketing, from websites, interactive training and tablet sales aids, to mobile health initiatives, virtual events and social media.
Purple is an international healthcare marketing agency with a strong European presence, we work with some of the world's largest pharmaceutical companies, supporting them across 31 countries.
Including: MSD, Novartis, Pfizer, Allergan, Amgen, Nestle Life Sciences, Leo Pharma, Sanofi, Eli Lilly, Elanco, Ferring, Takeda, Baxter & Clinigen.
Visit Purple Agency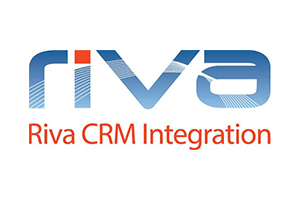 Riva International
Riva improves data-driven customer journeys with Veeva.
Enterprise applications are built to make life easier, but they weren't necessarily built to work together – simply and securely – and at scale. Riva can help. Riva is trusted every day by over 1,000 companies to connect enterprise applications – including Veeva – to the data that your customer-facing teams rely on. Veeva is built to collect a steady stream of data from patients via health apps, patient-centered platforms, and the office applications your team uses most. When you connect the dots, you create trust and long-term relationships with patients.
Riva fits seamlessly within complex life science data and application environments. We ensure data is meaningful, secure, and relevant, then we make sure that you stay in compliance by surfacing it only to the right employees and on appropriate screens.
The life sciences sector is at an inflection point. Are you prepared to protect your company and your customer data in this ever-evolving digital landscape, both now and in the future? Riva is purpose-built with deep consideration to user ease and customer needs. Our solutions are scalable, flexible, and ensure that compliance, security, and privacy are maintained.
Riva can solve your application interoperability challenges simply, quickly and without a huge investment in technology, change management, or security risk.
Visit Riva International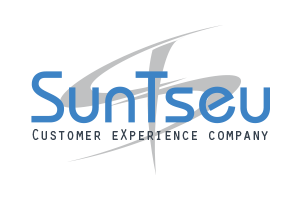 SunTseu
At SunTseu Life Sciences, our mission is to allow you to generate more opportunities and revenue by improving your customer satisfaction and engagement.
In this perspective, as a Veeva partner and integrator, within 3 services areas of certification: Implementation Support, Training and Post Implementation, we provide end-to-end cloud solutions for Life Sciences industries using Veeva's market leading products.
We provide consulting, business solutions, IT project management, training and third party application maintenance.
Rich in over 15 years experience, SunTseu has provided solutions for some of the biggest pharmaceutical companies around the world across EMEA and U.S.A regions.
Visit SunTseu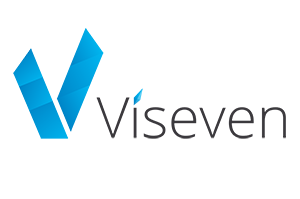 Viseven
Viseven, being a Veeva Full-Service Partner and Silver Certified Veeva Technology Partner, drives digital transformation in pharma, and complements the capacities available to Veeva Suite in the realm of content authoring.
Viseven epitomizes innovation as an early adopter of modular content and omnichannel practices in pharmaceutical brand communications. The company offers pharma customers both omnichannel expertise and a number of solutions that address the industry's needs: content creation, management, remote and other communications, etc.
Viseven team is the creator of the eWizard content authoring solution fully integrated with Veeva. This unique platform allows to create, edit, convert, localize and manage flexible content, as well as distribute it across channels into any target system, allowing for faster time-to-market and cost efficiency. eWizard users have reported up to 80% savings on content production. However, the platform offers more than just editing content. The vision behind eWizard is to encapsulate even more possibilities to connect the life sciences digital universe. It has already been prized by a number of TOP-50 pharmaceutical enterprises.
With the innovative modular approach in eWizard, life sciences minimize the amount of manual tasks, concentrating on creative work and facilitating MLR, as well as compliance with global branding guidelines – transforming the way professionals work in marketing.
With its powerful set of integrations, bridging Veeva Vault PromoMats to Salesforce Marketing Cloud, Oracle Eloqua, Adobe Experience Manager and many others, eWizard also serves to connect the life sciences digital universe powered by Veeva with the capacities provided by these other systems.
Visit Viseven