Evolving CRM for the Modern Field Force
Oct 26, 2017 | Mark Johnson
The Veeva Creator Series is a regularly published series of interviews with Veeva product leaders and strategists highlighting the backstories to key CRM innovations. This month, we interview Mark Johnson, VP of Product Management, about the coming Veeva CRM Sunrise UI.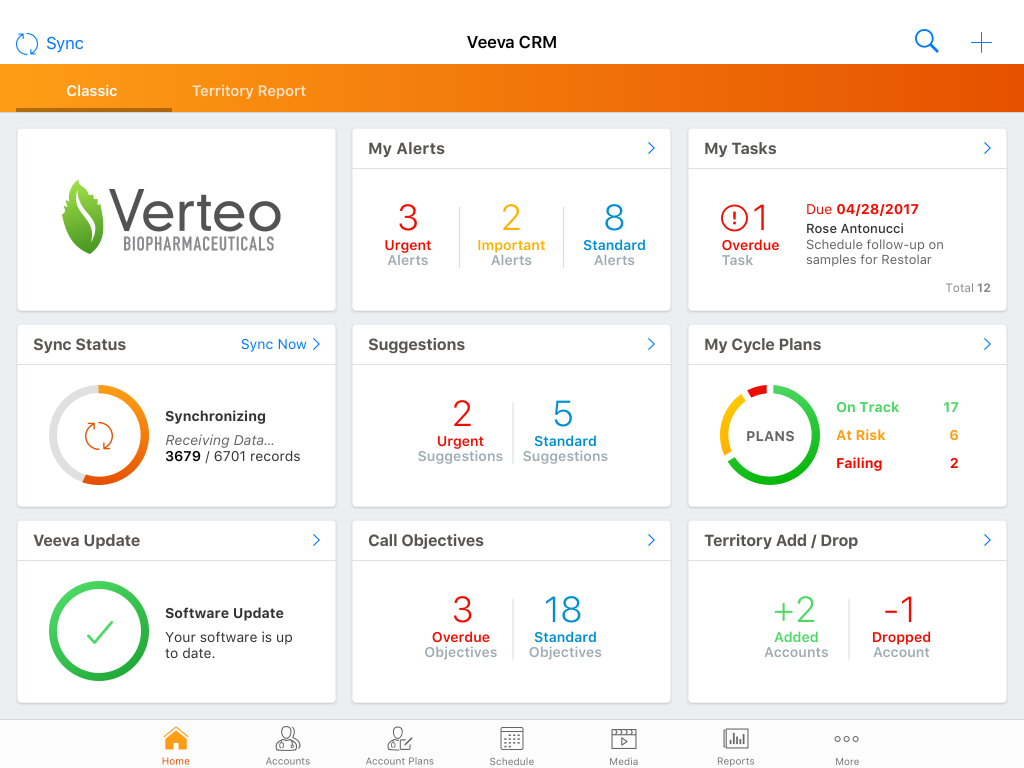 Figure 1: Sunrise Dashboard
What is the Sunrise UI?
Sunrise is a refresh of our Veeva CRM user interface. It strikes a balance between familiarity and innovation. Users will be able take better advantage of a fresh UI without having to relearn everything. Sunrise is also fully adaptive to different types of devices – field teams will be able to use CRM on their computers, tablets, and phones. This type of complete mobility will be a first in the life sciences industry.
What compelled you to update the UI?
Customers are used to a consumer experience in which they get regular software updates for their apps. At Veeva, we believe business apps can be as modern and intuitive as the consumer apps they use every day.
That is why we consistently strive to provide a modern CRM experience. The new UI is part of our ongoing commitment and investment in Veeva CRM. And because Sunrise is designed to be intuitive, users will also be able to more quickly find the information they need to get their jobs done.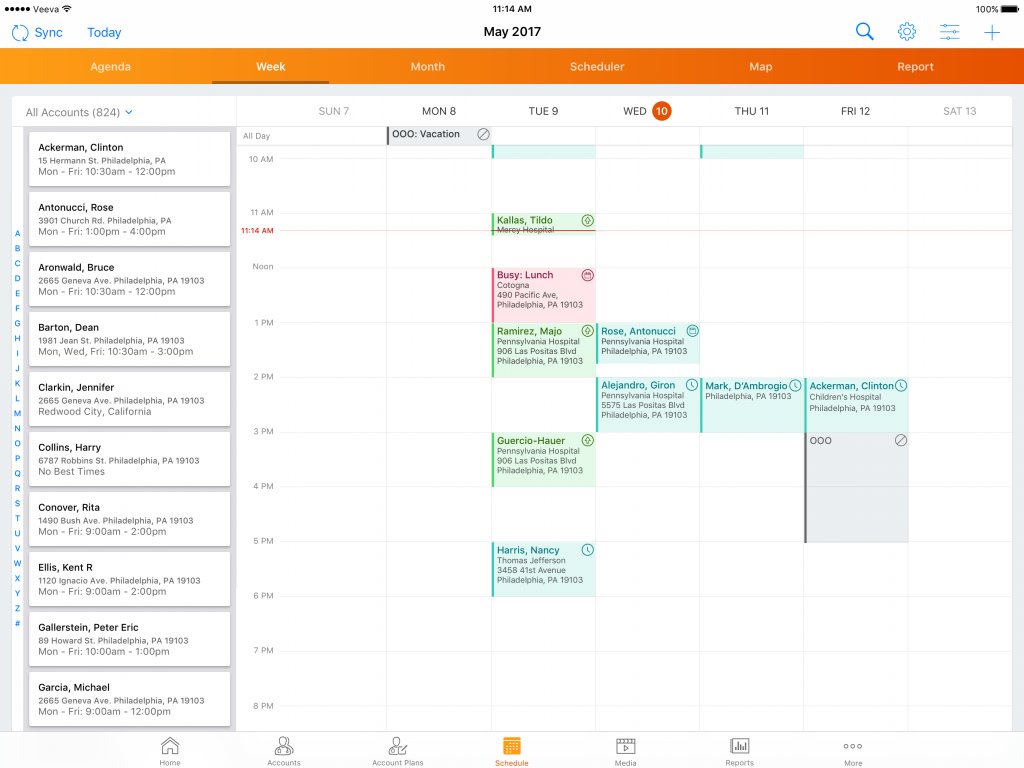 Figure 2: Calendar View
Can you provide some specific examples?
There are lots of updates throughout the app but our design is heavily focused on providing a user-friendly CRM. For example, we're moving the navigation bar from the side to the bottom, allowing us to use more of the screen real estate to improve information density and clarity. We're also placing an emphasis on discoverability of information, to intuitively help guide users on what to do next in the application. The functionality and flows of Veeva CRM, however, will remain the same as they are today.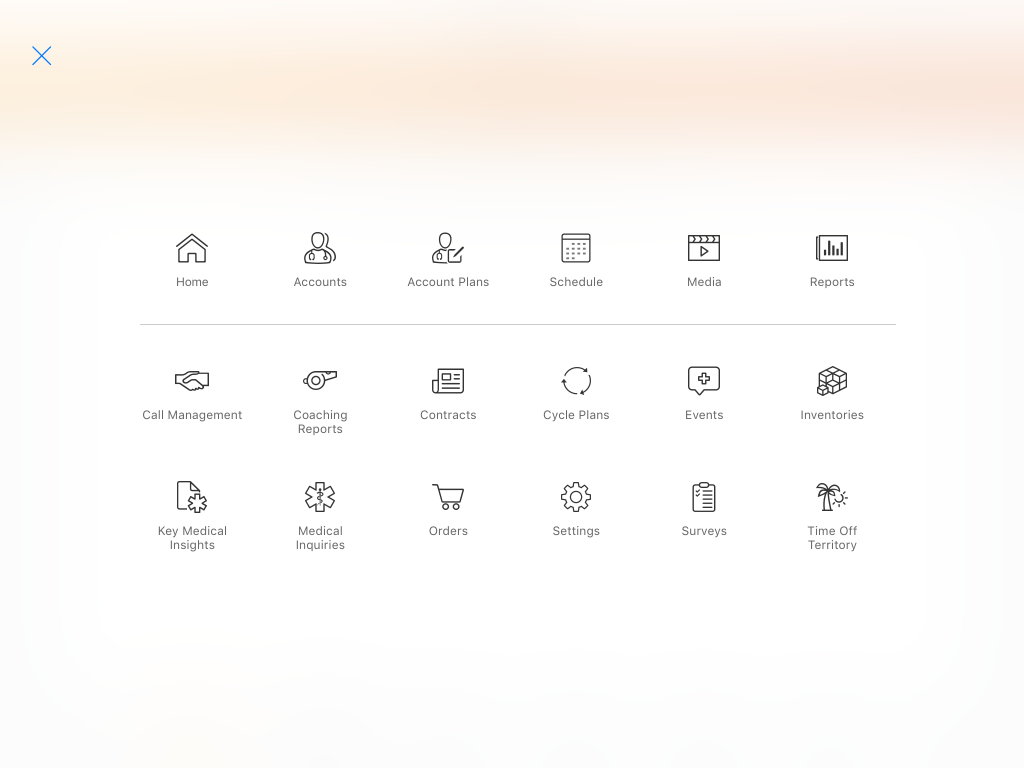 Figure 3: Shortcuts provide quick access
What is the biggest challenge in developing Sunrise?
The Veeva CRM user base is large and highly diverse. There are enterprise-scale companies all the way down to specialty start-ups who are launching their first product. Furthermore, the app itself is highly configurable. So, in essence, there are many different user experiences out there today. We took extra care to make sure that we strike the right balance of familiarity and improvement. It is an important aspect of the release for us.
How should customers prepare for the upgrade?
From a user perspective, we purposefully designed Sunrise so that if someone is already familiar with Veeva CRM today, they will be able to start using Sunrise right away.
On the back end, there are no setting or layout changes to worry about and admins won't have to do any object configuration changes either. It is as simple and straightforward as any of our regular product releases.
What is the big takeaway about Sunrise?
We are confident that Sunrise will strike the right balance between familiarity and innovation. Our goal is that the field force feels like it has made their jobs easier. Similarly, we don't want admins to be concerned about a massive, complex, and IT-intensive upgrade. With Sunrise, we have worked hard to make sure that the burden of upgrading is not on our customers, whether end users or home office IT.

Where can customers get more information about the upgrade?
Our FAQ answers many common questions and there are links to more in-depth training videos as well.
About Mark
Mark Johnson is responsible for the Veeva CRM roadmap, product innovation and customer success. He has been with Veeva for three years and comes from a background of both product management and software engineering. His favorite thing about Veeva is the speed of solution delivery: "Our product roadmap is always ambitious. I love to watch the team execute on it, to make those innovations real for our customers. It's a constant source of pride for us."