Veeva Network Customer Master
Designed for life sciences, Veeva Network Customer Master consolidates, with speed and precision, everything you need to know about your customers.
Rich customer insight is at the heart of compliant multichannel customer engagement—but creating a complete customer view is not easy. Simplify your master data management and get the deep insight you need to boost engagement and compliance—across all channels and around the globe.
BENEFITS
Always have an accurate view: Complete, up-to-date customer information is in the hands of your customer-facing teams in real time to make each interaction personalized and meaningful.
Increase commercial productivity and compliance: Profile customers faster, target campaigns more effectively, reduce field rep prep time, and improve outreach—while lowering the risk of non-compliant activity.
Be global and local: Single global solution for harmonized processes and worldwide visibility—with flexibility to meet local market needs.
Learn More
Watch Demo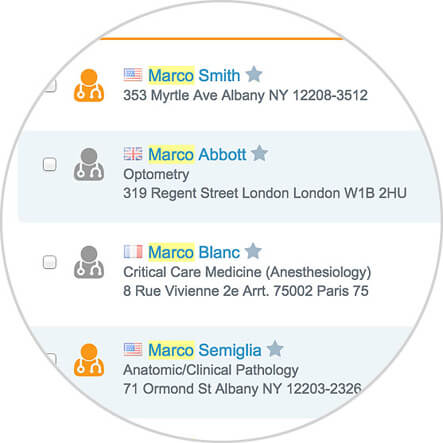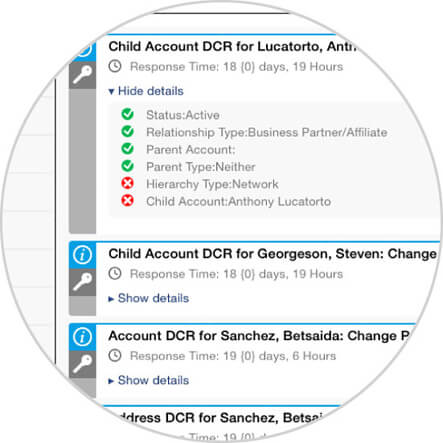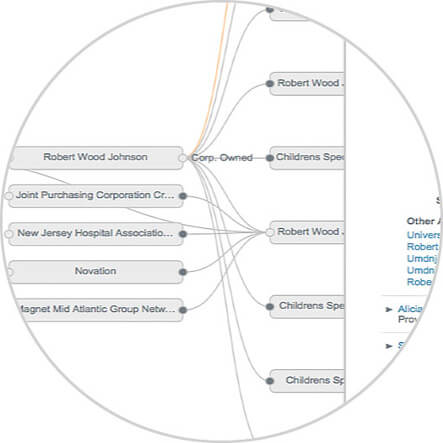 Features
DESIGNED FOR LIFE SCIENCES
Built specifically for life sciences with localized business applications and a global data model supporting all countries. Easily extensible with custom fields and sources.
MULTI-COUNTRY MANAGEMENT
Manages data visibility and access across markets and geographies, creating a single global view of each customer and eliminating the need for separate systems.
REAL-TIME ACCESS AND UPDATES FROM VEEVA CRM
Customer-facing teams always access the latest customer data and request updates directly through Veeva CRM—with no integration to build or maintain.
POWERFUL SEARCH
Free text search and filtering capabilities make browsing through millions of HCPs and HCOs fast and easy.
CONCUR INTEGRATION
Incorporate accurate customer data into Concur Expense reports. Search Veeva Network directly from Concur, retrieve up-to-date HCP details, and save them to your expense report.
RELATIONSHIP INSIGHTS
Visually navigate and explore affiliations and hierarchies to quickly uncover customer relationships.
DATA QUALITY REPORTING
Monitor dashboards and reports to understand and correct data quality problems. Use a simple form to design custom reports and answer questions, or create queries to diagnose the root cause of issues.
EASY IMPORT AND EXPORT
Import and export data using configurable filters without ETL tools.