Veeva Align
A single solution for enabling collaborative sales planning and execution, including territory alignments, roster management, field feedback, and targeted activity planning.
Benefits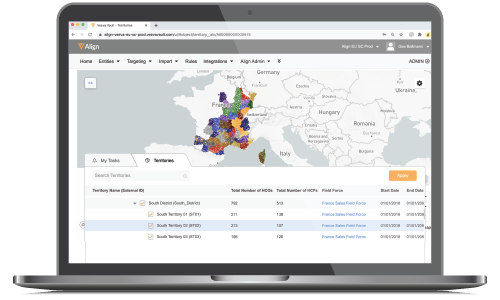 Agile
Adapt to market changes on-demand
Real-time Collaboration
Eliminate manual handoffs and get seamless field feedback
Efficient
Perform major territory alignments in days, not weeks
Seamless CRM Integration
Veeva Align is designed from the ground up to manage your territory hierarchy, customer alignments, roster, product assignments, and target activity plans seamlessly with Veeva CRM.
Ensure alignments are built on the most current customer data
Create alignments with future start dates; Align will manage the data load process to Veeva CRM
Eliminate field confusion and data errors in the feedback process
---
Alignment Execution
Model alignment and targeting changes to optimize results and compare scenarios.
Compare multiple models to determine the best solution
Push new alignments live with a few clicks
Use maps and key performance indicators to plan the right alignments for your business
---
Roster Management
Many companies still rely on manual, error-prone processes to manage their field rosters. Veeva Align helps you automate these processes to:
Ensure accurate coverage to maximize sales impact
Quickly manage vacations and time out of territories
Reduce human error by eliminating reliance on manual data entry, email and spreadsheets
---
Easily define criteria to segment channel activities across your customer base.
Create a unified plan for digital and face-to-face channels
Set activity goals for each customer channel, including face-to-face, events, emails, remote engagements, and more
Prioritize activities based on your unique customer segments and business needs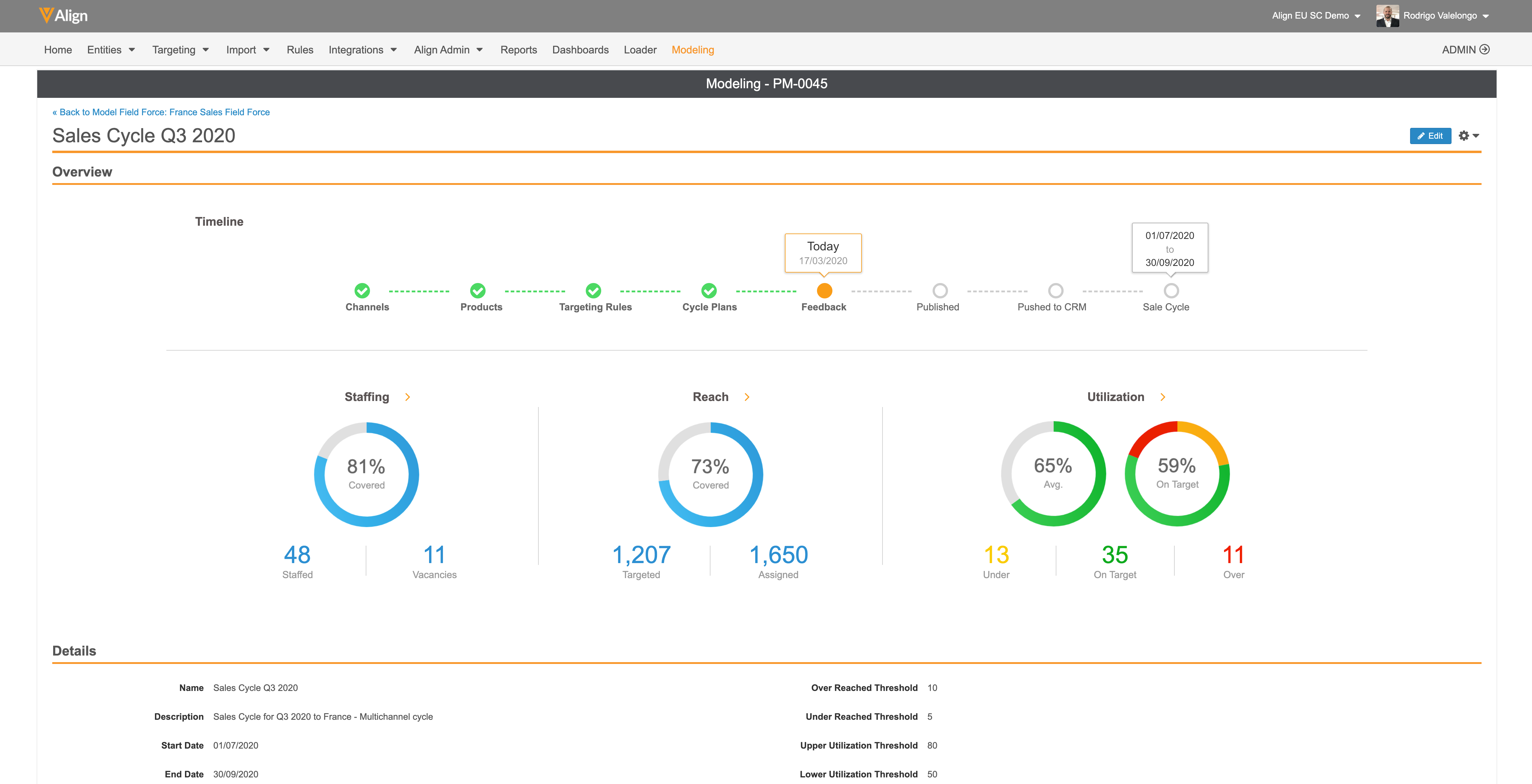 ---
Get early field feedback about proposed territory changes and activity plans directly from within Veeva CRM.
Reduce manual steps and eliminate data entry errors with an integrated feedback loop
Eliminate confusion over current and upcoming alignments with clear information
Improve the accuracy of territory alignments and optimize based on real-time information from the field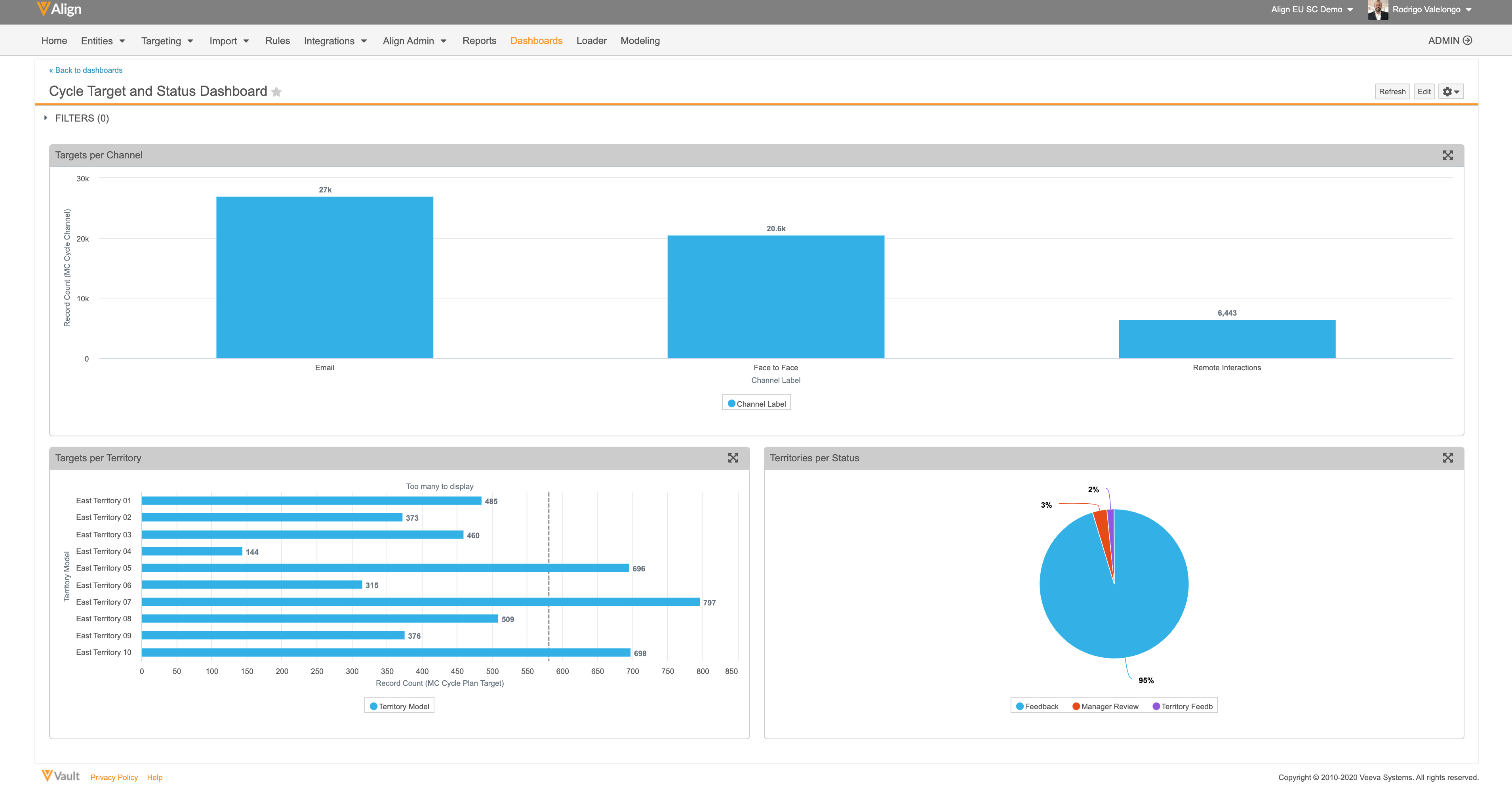 ---
LEO Pharma
"Veeva Align is the only solution that is fully integrated with Veeva CRM. We now have the full visibility of the activities that we are planning to do against the target customers that we want our reps to visit."
Global Head of Commercial Operations
Watch Video
Astellas Pharma Europe
"Veeva Align is 10 times faster than our previous solution. We have more confidence in how we allocate our sales people against products and territories."
Senior Director, Commercial Operations
Watch Video
Previous
Next
How Veeva Align Helps You