Veeva Vault Safety.AI
Veeva Vault Safety.AI automates case intake with artificial intelligence for more efficient case processing and greater scalability. With natural language processing (NLP) and machine learning (ML), pharmacovigilance teams reduce time and effort for manual case data entry, enabling greater focus on patient safety.
Safety.AI is part of the Veeva Vault Safety Suite, which provides a complete end-to-end pharmacovigilance solution, and also integrates with existing safety databases.
BENEFITS
Unstructured to Structured – Quickly extract information from unstructured content, such as call center notes and literature, and format it into structured safety data.
Greater Scalability – Seamlessly scale with increasing number of adverse event reports (AERs) through smarter prioritization and reduced manual data entry.
Efficient case intake – With an optimized user experience and confidence scores, easily verify required case entry fields.
Continual improvement – As part of the Veeva Vault Safety Suite, Safety.AI can access case processing information to continually improve data quality for case intake.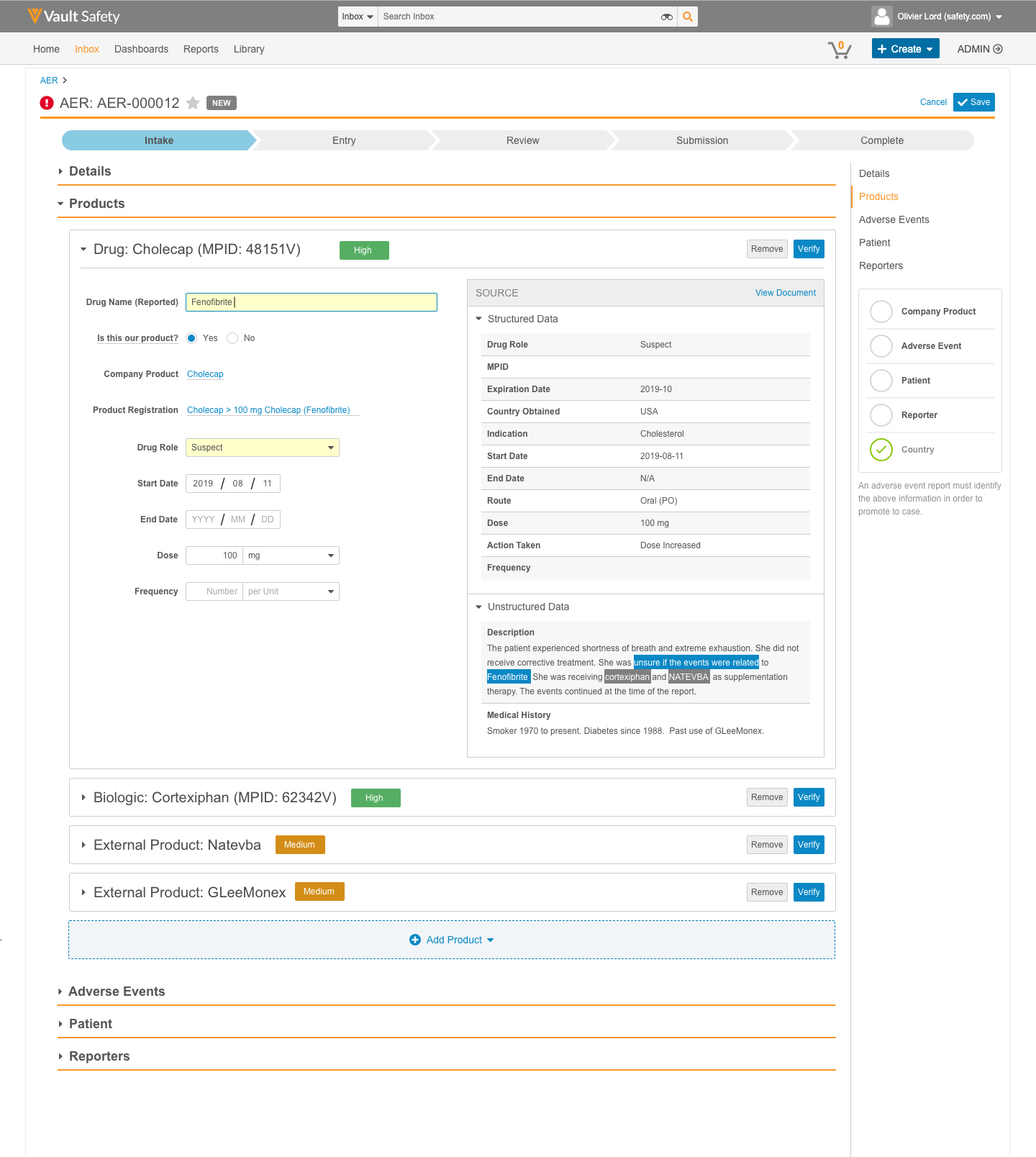 Features
Automated Case Entry with Natural Language Processing
Extracts event and medical information using natural language processing (NLP) and formats it into required fields.
Duplicate Detection
Ability to detect duplicate AERs versus a case follow up or a new report associated with an existing case.
Medical Coding
Quickly generates coding recommendations leveraging medical libraries including WHODrug and MedDRA.
Confidence Scores
Each recommended value has a confidence score based on prior experience. Quality of recommendations improve with more data over time.
Data Verification
An intuitive interface allows medically trained professionals to easily review and verify safety data.
Machine Learning
Selections and changes to recommended values are tracked by the AI recommendation engine. With learnings from across the life sciences industry, data quality continually improves.
Multiple Intake Formats
Supports unstructured and structured content in multiple intake formats including text, PDF, Excel, XML, and E2B (R2/R3).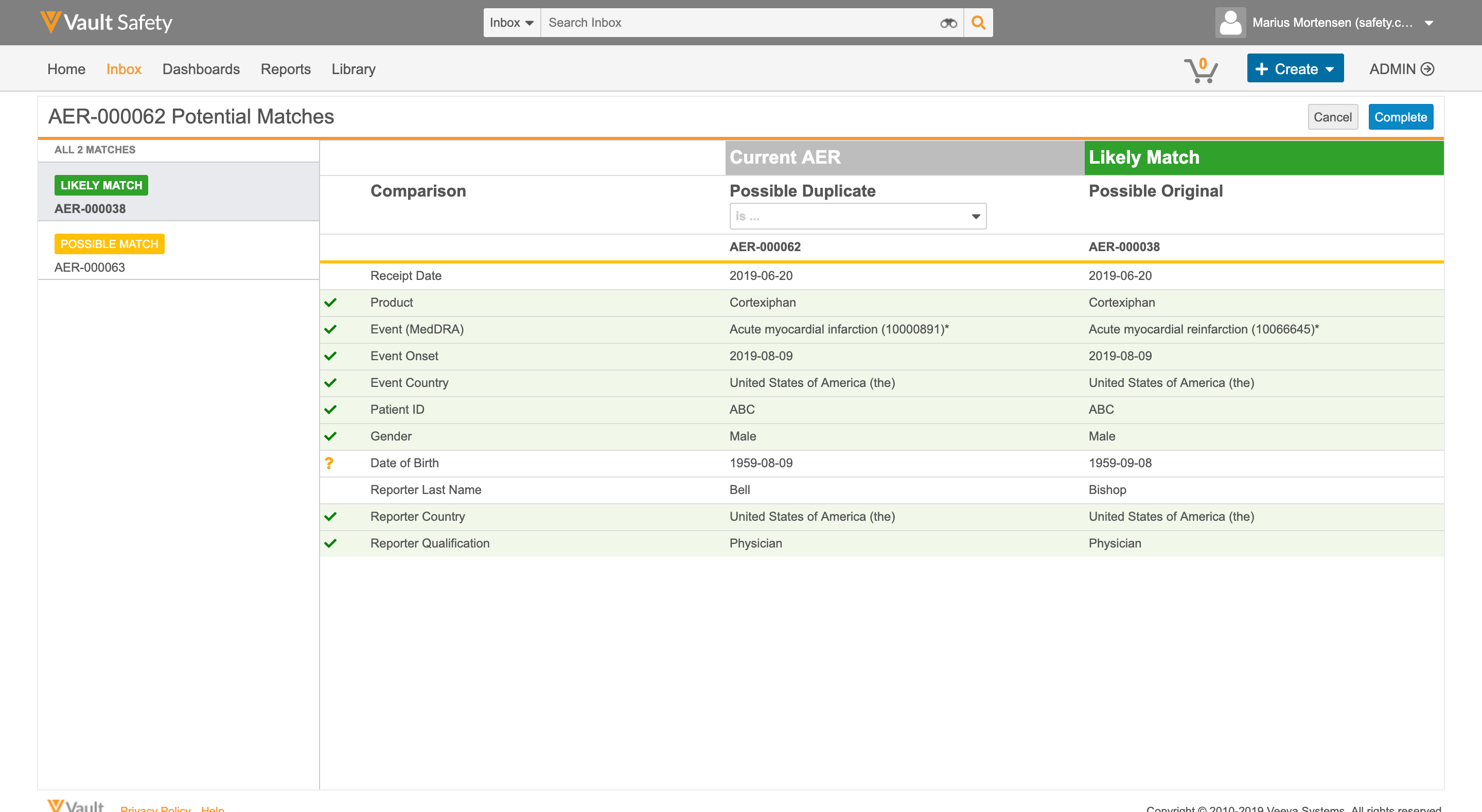 Integration with Safety Databases
Integrates with safety databases via E2B end points and is seamlessly unified with Vault Safety for routing of case reports from Vault Safety.AI.
Public Safety.AI API
API to integrate with multiple sources of case intake, such as medical information call centers or patient support programs, for structured data capture and AI processing of unstructured information.
Veeva Vault Safety Suite
Vault Safety.AI with Vault Safety and Vault SafetyDocs provides a comprehensive pharmacovigilance solution to manage the end-to-end safety lifecycle, from case intake and adverse event processing to authoring and submissions.