Veeva for Consumer Health
Consumer Health Solutions
for Personalized Engagement
Complete, tailored solutions for engagement, content, and analytics–built
for consumer health to drive smarter interactions with HCPs and pharmacies.
Veeva for Consumer Health 
Amplify sales teams' impact while streamlining operations for a better ROI.
The battle for consumer share of wallet in mature markets is greater than ever, while emerging markets offer major growth opportunities for those who can move fast.  Winning at the point of sale while orchestrating all commercial activities across sales, medical, and marketing is crucial. Many efforts to convert HCPs' recommendations often do not translate into results due to poor execution in-store. Pharmacists' expectations have driven an increased need for providing front-line health services to patients and competition with online shopping habits. With limited access, pharmacists expect new ways of interacting with suppliers to deliver superior customer service. Companies that maximize pharmacists' impact on consumer choice will drive brand performance.
Veeva Commercial Cloud is the most advanced integrated solution designed for consumer health, bringing deep capabilities across commercial teams. It drives sell-out through recommendation with omnichannel engagement, better product distribution, and on-shelf visibility for consumer selection. Veeva CRM's advanced offline pricing capabilities, supported by insights, drive rep-led negotiation to secure sell-in.
For consumer medicinal products, the clinical trials, manufacturing, and sales are done globally, and are best served by global content management. Veeva Vault PromoMats delivers compliant content at scale across channels, geographies, and brands. Vault PromoMats enables global brand teams to create and share compliant content linked to product claims directly with affiliates, allowing them to adapt, localize, and produce local content for field execution. Built in the cloud, Vault PromoMats is easily accessible to internal teams and external partners.
Benefits
Reinforce Field Forces Synergies: Enable orchestration between sales, medical, and marketing to personalize engagement while offering a holistic view of interactions and ensuring process compliance in field execution.
Optimize Efficiency and Effectiveness: Maximize HCP and pharmacy sales' results with better targeting, coverage, and frequency. Streamline order entry, tailor commercial offers, and reallocate time for sell-out activities. 
Strengthen Personalized Engagement: Drive digitalization by delivering tailored and compliant content via customers preferred channels while leveraging on content usage tracking for continuous optimization. 
Increase Performance Management: Enhance productivity by empowering field teams with more data-driven capabilities and insight-led customer interactions.
Capabilities
CUSTOMER-CENTRIC ENGAGEMENT
Develop coordination between all customer-facing teams to offer 360° view of customer-centric interactions. Deliver and track compliant brand messaging across the HCP customer journey through channel of choice, with a single application for a seamless rep experience.  Serve customers at time of need with compliant chat and emails, content sharing, and virtual meetings.
ALL-IN-ONE ORDER MANAGEMENT, PRICING, STORE CHECK, AND PRODUCT EDUCATION
Ensure process compliance in field execution across territory planning, visit preparation, execution, customer engagement, and closure. Find the right product for the right pharmacy quickly and close the order in the Point of Sale. Tailor commercial offers to country needs through full online and offline pricing and discount engine.
ADVANCED DATA FOR BETTER TARGETING
Improve customer engagement with easy-to-use, globally accessible data of the highest quality.  Veeva OpenData delivers verified detailed profiles and affiliations for HCOs--including retail and hospital pharmacies--and licensed pharmacists.
PERFORMANCE MANAGEMENT
Veeva CRM enables field teams to make more data-driven decisions through Veeva CRM MyInsights offline dashboards, Suggestions on next best action, recommended orders and integrated in-store processes. Leverage KPI dashboards, manager accompanied visits, and coaching reports to identify performance improvements.
INTEGRATED MASTER DATA MANAGEMENT
Enable better engagement while improving spend transparency by leveraging world-class customer master data management, seamlessly integrated with CRM.
Robust MULTICHANNEL CONTENT management
With a single, end-to-end solution, creating, approving, distributing, and withdrawing content across all channels is fast and simple for all personas. Seamless integration with Veeva CRM means immediate access to the latest, approved content.
The most widely used life sciences CRM solution reinvented to power agile and efficient commercial models. A strategic asset that brings together content, channels, and insights for more personalized engagement. Veeva CRM delivers consumer health-specific capabilities for field teams across retail pharmacy and HCPs, enabling innovative commercial processes to drive sell-in and sell-out.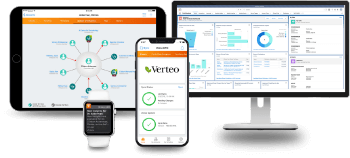 Veeva OpenData delivers the most comprehensive and accurate customer reference data to support pharmaceutical commercial sales execution, compliance, and business analytics.
Identify the right experts, plan engagements, and optimize strategy with real-time intelligence in one connected platform.
Veeva Network simplifies master data management and provides the deep insight needed to boost engagement and compliance--across all channels and around the globe.
Veeva Vault PromoMats is a comprehensive solution for compliant, commercial content and digital asset management. Automating the end-to-end process, Vault PromoMats provides better compliance and faster availability with accelerated creation, approval, and distribution of commercial content across across channels, geographies, and brands.
Veeva Development Cloud is the technology foundation for product development that brings together applications for clinical, quality, regulatory, and safety to help organizations drive end-to-end business processes.
Interested in learning more about how Veeva can help?