12 Life Sciences Trends to Anticipate in 2018
Jan 15, 2018 | Kenneth Garcia
Our team of Veeva experts share their forecasts on the top 12 trends that will impact life sciences organizations in 2018.
2017 was another year of pivotal change and growth in the life sciences industry. In the last 12 months, companies pushed the industry forward with initiatives to evolve commercial operations and increase operational efficiency across drug development. This year, the industry will accelerate transformation across multiple functional areas, including commercial, clinical, regulatory, and quality.
Product development teams will streamline end-to-end processes, with the goal to drive greater efficiency and maintain compliance throughout the product lifecycle. Meanwhile, commercial will continue to focus on delivering smarter, predictive interactions with customers while launching more specialized products.
Check out what's in store for 2018 with these 12 life sciences predictions.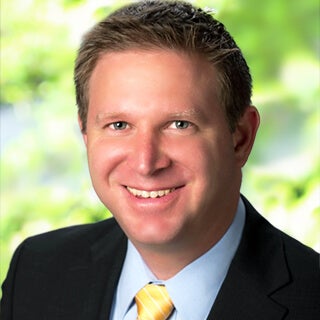 Henry Levy, Chief Strategy Officer
Immunotherapies (i.e., CAR T-cell) Will Create a New and Inspiring Business Model
In August, the FDA approved its first CAR-T immunotherapy, and later approved another CAR-T therapy in October for certain difficult-to-treat cancers. FDA Commissioner Scott Gottlieb hailed it as "a milestone in the development of a whole new scientific paradigm for the treatment of serious diseases."
The unique development approach and pricing models introduced with CAR-T will transform the pharmaceutical business model. As a genetically modified therapy, the process of collecting the patient's cells, altering them in a lab, and infusing them back into the patient impacts clinical trials, supply chains, and commercialization. And due to the very high success rate, innovative pricing models like Novartis' money-back guarantee on Kymriah, mark a true paradigm shift.
In 2018, these groundbreaking immunotherapies will continue to inspire drug manufacturers to rethink their business models.
CROs Will Drive Modernization of the Clinical Environment Across the Industry
The top eight contract resource organizations (CROs) have consolidated into just six and represent more than two-thirds of the market. As such, competition is very high, driving CROs to re-examine their operations and expand their offering to become turnkey partners to sponsors.
This shift from transactional to more collaborative, strategic partnerships with sponsors has already started. In 2018, expect to see CROs focus on modernizing their technical and data environments to build differentiation.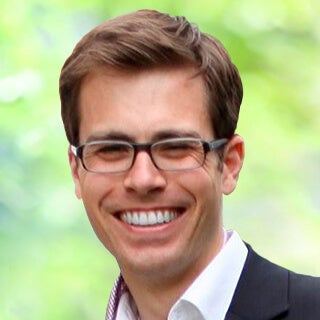 Kilian Weiss, General Manager, Oncology Link
Oncology Will Continue to Propel Life Sciences Companies to Engage Stakeholders Differently
Product launches for specialized medicine is top of mind for every life sciences company, with oncology drawing the most attention. Globally, the oncology market is expected to hit $120 billion by 2020. Treatment complexity is growing exponentially, impacting everything from clinical trials to the commercial model.
To help doctors, patients, and payers navigate this complexity and drive optimal patient outcomes, life sciences companies are rethinking how they improve customer engagement. Technology will play a key role in connecting insights and driving personalized customer experiences to meet the unique needs of the oncology space.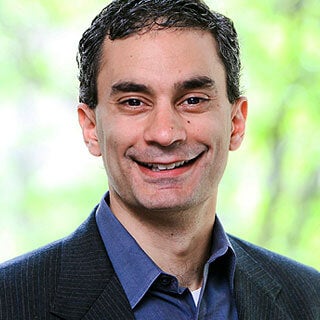 Paul Shawah, SVP, Commercial Cloud
Artificial Intelligence (AI) Will Continue to Make Breakthroughs in Life Sciences
There are a higher volume and increasing diversity of data sources available for life sciences companies to generate unique insights. However, due to reliance on small groups of experts and data scientists, companies are limited in their ability to analyze and embed this information into commercial processes.
In 2018, companies will significantly scale their use of AI for a wider range of commercial applications. With greater scale, applications such as predictive customer engagement will become more ubiquitous.
Companies Will Adopt New Industry Technology Standards to Make Engagement Easier for Shared Customers
In 2017, the industry came together to define technology standards for their shared customers to make it easier to get drug information and services. This coming year, companies will begin to put these standards into action by adopting technologies that make customer engagement easier. With these standards in place, HCPs will be able to access product and services information quickly from life sciences companies' various digital channels, leading to better outcomes for patients.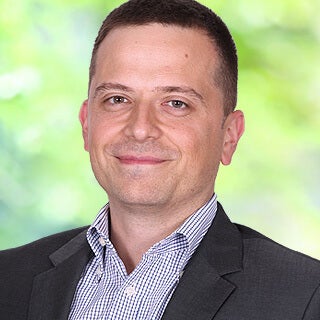 Arno Sosna, General Manager, CRM
Augmented Reality (AR) Will Continue to Change HCP Engagement
AR will soon become a powerful part of the educational process as more companies learn how to leverage the technology. In 2018, life sciences companies will begin experimenting with this new format to create HCP presentations that improve learning with 3-D demonstrations.
With AR, physicians can visualize how a drug works, clinical researchers will better monitor their studies with augmented reality equipment, and nurse practitioners will be more precisely trained how to best deliver drugs with unique delivery mechanisms. Use cases will evolve as this promising digital technology becomes mainstream.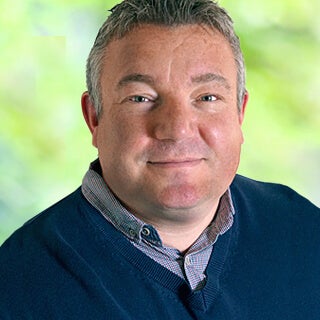 Richard Young, VP, Vault EDC
Risk-Based Everything (RBX) Takes Center Stage
The shift to personalized medicine, along with the evolution of adaptive methodologies, is pushing the boundaries of traditional clinical data collection. According to new research from the Tufts Center for the Study of Drug Development, in three years the number of data sources utilized is projected to increase from four to six.
Risk-based monitoring (RBM) will be replaced this year by risk-based everything (RBX), a new approach where each data point can be analyzed to help companies make better decisions. Modern data management systems will enable the transition to RBX and make it possible to manage the increasing volume and diversity of data sources.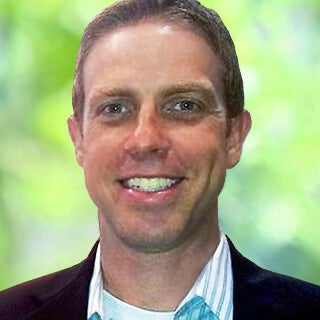 John Lawrie, VP, Vault RIM
Regulatory and Quality Teams Come Closer Together
As companies expand globally, change control and variation management becomes more difficult. For example, according to industry consultancy, Kinapse, a top 20 pharmaceutical company may evaluate more than 40,000 change requests in a single year, yet approve only approximately 15,000 changes to implement across their global organization.
In 2018, regulatory will begin automating the variation management process and start exchanging information with quality teams to eliminate information gaps. This will make it easier to identify impacted product licenses, determine the required variation filings, and develop global submission strategies.
Companies Will Advance Global Regulatory Processes
Life sciences companies are under continued pressure to globalize, and will focus on transforming global operating capabilities by unifying regulatory information management (RIM) technologies. Moving to a common RIM model with shared global systems will streamline processes with local affiliates and countries to work more effectively in a global regulatory environment. Regional offices and individual affiliates will be able to work in the same system as headquarters, improving data quality and end-to-end business processes.
Companies Will Prepare for Submissions that Require Content and Data
Global health authorities have previously relied heavily on document content to conduct their reviews.  Gradually, this approach has started to shift to a request for a combination of content and data to provide a more holistic picture of product safety and efficacy. SPL and CDISC were early examples of this combined approach. More recently, upcoming regulations such as IDMP are driving sponsor organizations to carefully examine their approach to product-related information moving forward.
As a result, more organizations will begin the transformation of their processes and systems to incorporate both content and data-related elements. While this transformation will support emerging health authority requirements, it will also provide significant benefit to life sciences organizations around the globe through a more complete and more accessible view of their products.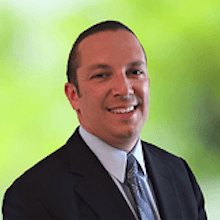 Mike Jovanis, VP, Vault Quality
Enterprises Adopt a Cloud-First Strategy in Quality
The continued outsourcing of critical manufacturing functions and high costs of quality issues are prompting companies to improve quality management. Enterprises are recognizing the value of streamlining processes across global sites, suppliers, contract manufacturers, and other partners and are beginning their move to the cloud.
While there is still uncertainty about the FDA's new quality metrics initiative, the potential 2018 implementation could introduce challenges for manufacturers, increasing pressure to modernize quality systems and processes. As a result, organizations will leverage cloud technology to drive greater efficiency and visibility across quality processes.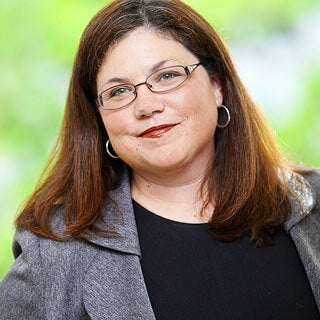 Jen Goldsmith, SVP, Vault R&D
Companies Will Bring Together Applications Across the Development Lifecycle to Speed Drug Development
Organizations want to invest resources in product innovation, but are hindered by the costs of integrating a growing number of disparate applications. Next year, momentum will continue as the industry brings together their applications to support drug development processes. Companies will focus on streamlining their systems and processes in clinical, regulatory, and quality to eliminate functional siloes and improve efficiency and compliance across the product development lifecycle.
2018: Accelerating Innovation
In 2018, we'll see companies take significant steps to advance their business processes and drive greater efficiencies in drug development and commercial operations. Implementing digital into the business will be top of mind as companies seek to improve patient outcomes, and keep up with a rapidly changing landscape.