Is there a Blueprint for Multichannel Success in Life Sciences?
Dec 13, 2017 | Tina Karimi
Life sciences is on the cusp of a "digital transformation economy": by 2020, digital revenue is expected to increase by 80%, with 50% of IT budgets tied to digital transformation.1 Chances are, if you're in life sciences commercial operations, you have been thinking deeply about digital transformation, what it means to your customers, and how to make it a reality within your organization.
Often, digital adoption within life sciences can look uneven – different brands and teams may undertake separate initiatives, making it difficult to get a single customer view and engagement approach. But as companies mature, the next step to using digital to add value to HCPs is ensuring that engagement looks consistent – though not necessarily identical – across brands, and continually refining content based on data. And with the breadth of what digital transformation can entail, knowing where to start can be its own challenge.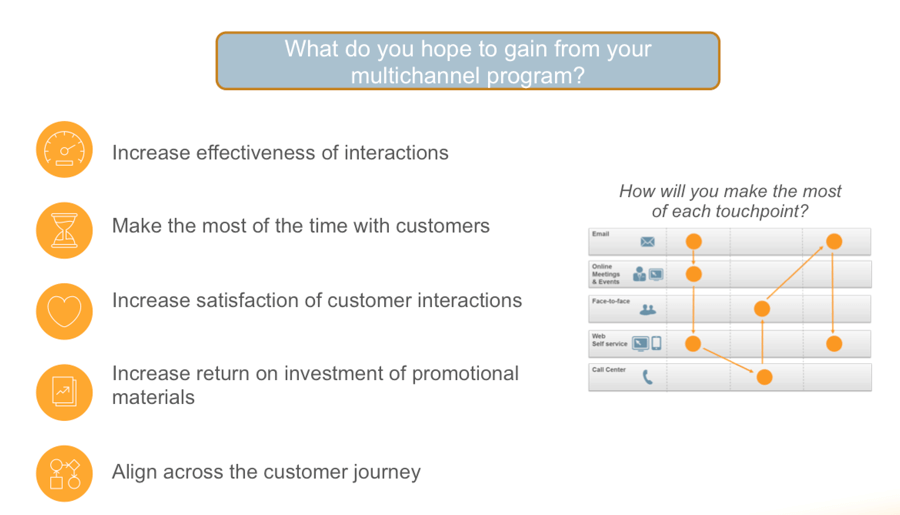 Digital transformation is key to competitive advantage in life sciences, but how can companies achieve differentiated multichannel engagement strategies?
Over the past several years, as digital disruption has revolutionized life sciences, best practices and operating principles have emerged. Join Veeva for an in-depth, step-by-step look at what it takes to establish a successful multichannel strategy, featuring a case study on Sanofi's new digital content operating model.
You will learn about:
Leveraging digital content and channel strategy to improve customer experience
Coordinating effectively across channels, teams, and stakeholders
Sanofi's journey in defining a multichannel content development operating model
Don't miss this chance to learn about multichannel from the experts, and get your questions answered.
1 https://whatsthebigdata.com/2015/12/27/gartner-idc-and-forrester-on-the-future-of-digital-transformation/
Interested in learning more about how Veeva can help?