Tips for Building a Solid Content Foundation for Your Emerging Biotech
Dec 08, 2022 | Jay McMeekan
A scalable approach to promotional content can be a differentiator for emerging pharma and small biotech companies that may not have the funding and resources of a larger organization. When you're building the foundation for an agile digital content operation in an emerging biotech organization, a few simple tips can help you create, review, and distribute content more effectively.
Working in large pharma helped me understand the key drivers of a successful content function. Now, I'm translating those key learnings to a smaller organization — Kyowa Kirin, North America — a Japan-based global specialty pharma company, focused on state-of-the-art antibody technologies and oncology, nephrology, central nervous system, and immunology core therapeutic areas. Regardless of the organization's size, content is an essential foundation for great customer experiences and education.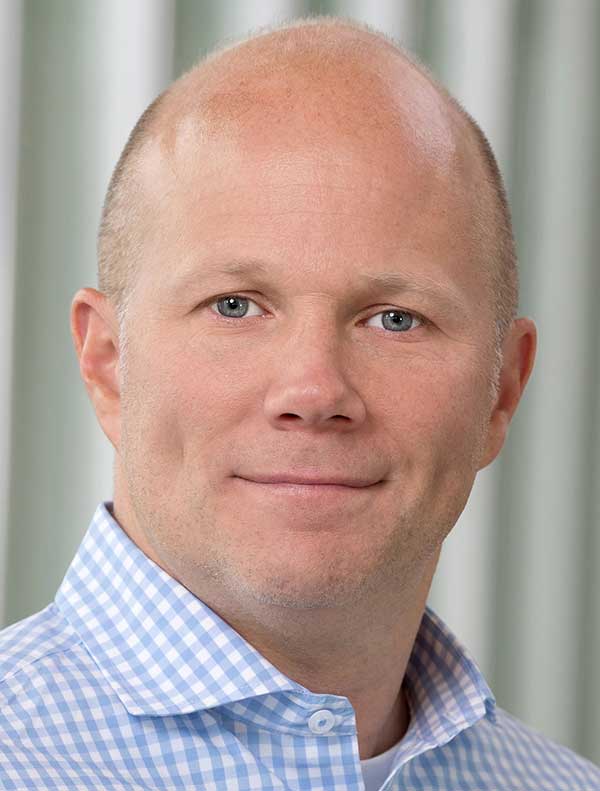 Jay McMeekan, Head of Commercial Digital COE, Kyowa Kirin, Inc.
Reducing promotional review committee (PRC) time
One of the benefits of moving into an emerging pharma or small biotech organization, especially one that's just getting into the commercialization space, is that legacy processes don't hinder you. Instead, you have the opportunity to be agile, quickly arriving at clear business objectives and executing them. Currently, we're focusing our attention on essential foundational content areas.
Speeding up the medical, legal, and regulatory (MLR) review process is a goal for many organizations: on average, approval takes about 22 days for emerging and mid-size pharma organizations. When I started in my current role, the team was using Veeva Vault PromoMats, and the process took 20 to 22 days to get an average piece of content through review and approval.
We were using the right tool, but not in the most efficient way. We needed to simplify the review and approval process to get messages into the market more quickly. During an eight-month project, a cross-functional team that included MLR, brand, IT, and public affairs identified process improvements. For example, the team collapsed review and approval from multiple steps to one step while ensuring full compliance and reducing our PRC time across our different product types by 70% year over year.
Building on lessons from the industry
We've gained some insights as we've taken initial steps to build a solid content operation. Here are four questions to consider that could help you in your journey:
Align teams to bridge diverse experiences: Emerging biotech and small pharma companies attract employees with a broad range of backgrounds and approaches, creating a dynamic environment. But this diversity of experiences can make it challenging to align teams around the most impactful strategies. As you look at your product capabilities and the direction you want to go, have you put forth the time and effort for everyone to understand the strategy and establish alignment? You may underestimate the importance of this step, but it is critical.
Focus on the customer: Is your organization's content focused on the product? If so, you can help your team shift their thinking to a more customer-focused point of view. Whether your message is for a healthcare professional (HCP) or a patient, you can take a much more targeted approach and address your customers with the most important information at the right time on the channels they prefer.
Strike the right balance to meet short- and long-term priorities: Do your teams have a million things to do every day? Small pharma and emerging biotech companies typically don't have the funding and resources of large pharma. That's why it's critically important to strike the right balance between focusing on the priority content initiatives that will give you the greatest benefit in the short term while keeping ahead of projects that take longer and will become top priorities several months down the road.
Ensure quality content is repeatable: Are you building great content but only executing it once? If you build something, ensure it's repeatable and has the longevity it deserves. A sustainable content approach offers the added benefit of cost-effectiveness.
Measuring customer engagement
With the abundance of digital channels today, it's essential for brand teams to have standardized monthly digital metrics reports to inform them, make adjustments, and improve effectiveness. Over the next 12-to-18 months, we will prioritize converting the data from different digital channels into actionable insights in near real time, which will help us continue refining and improving how we drive patients and HCPs through relevant customer journeys.
By harnessing the right tools, insights, and the team's expertise, we're building on that 70% year-over-year reduction in PRC time and solidifying a content foundation that will continue to impact the market.
Read more content leaders' insights on the latest trends and best practices.
The elements presented here are the views and opinions of Jay McMeekan and do not necessarily represent those of Kyowa Kirin.
Interested in learning more about how Veeva can help?