Sarah Caldwell, general manager, Crossix Analytics, recently sat down with Nick Lucente, senior director, oncology digital marketing, Bayer, to discuss his approach to omnichannel marketing.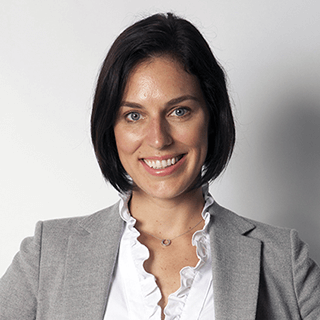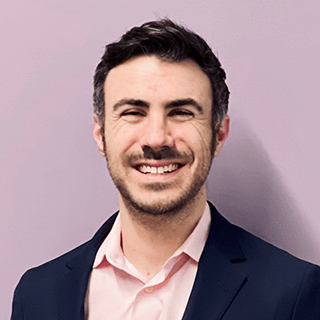 Sarah Caldwell: What is your vision for omnichannel marketing?
Nick Lucente: Our vision is to deliver exceptional customer engagement for healthcare professionals (HCPs), patients, and caregivers. We want to bring those audiences together and fulfill the promise of delivering the right message, at the right place, at the right time. But to do that, we need to change our thinking from channel-specific to a more connected approach across in-person and digital channels as well as across audiences.
We want to deliver on our promise of personalization to everybody everywhere, which is quite an ambitious effort. We believe that pulling that off will improve our efficiency and the experiences that we're delivering to both HCPs and patients.
SC: What advice do you have for others who are just starting this journey?
NL: It's easy to get overwhelmed because there is so much to do, and it's a tall order. We tried to break it down into steps, starting with digital, and our initial focus was on delivering an engaging digital experience for our customers.
Our next step was to take it up a notch and connect digital with face-to-face communication and everything our sales consultants do. We're bringing patient and caregiver communication into the mix to bring all engagements together. One of the things we learned is that it's helpful to focus on each use case and get your core pieces of foundational technology in place. We didn't do it all at once, and as we built and expanded, we optimized and better orchestrated messaging across channels.
SC: What have you learned about connecting digital marketing and field force activities?
NL: We started with research to understand what our customers wanted. We were able to leverage data from our customers' digital behavior and turn those into suggestions for our sales consultants to better tailor communication when they met with HCPs in person or through a virtual detail. To make it work, you need the right business rules in place to create an appropriate amount of relevant and actionable suggestions. With a lot of planning, some trial and error, and good insights from our sales partners and HCPs, we were able to get that right.
SC: How are you taking HCP engagements and pairing them with direct-to-consumer (DTC) marketing?
NL: We're working very closely with Veeva Crossix and getting a lot of valuable insights about our HCP and DTC campaigns. At an anonymized, aggregate level, we can see how patients interact with our website and whether they have follow-up conversations with their doctors. We're using data about patients engaging with our content and then having those important conversations with a specialist or primary care physician. We can then connect that data to Veeva CRM for insights that help our sales consultants plan and better understand their customers' patients. There are many possibilities with this type of data connectivity, such as having more timely discussions with HCPs or having very thoughtful conversations around the types of patients that can benefit most from a treatment. It's a new point of exploration for us, and we think it will have a big impact.
SC: What did your organization do to train the sales organization and get them comfortable with these new patient insights?
NL: We started with education. We explained how everything worked and why the sales consultants should care about those suggestions. We also collected feedback around different use cases and the insights that would be most valuable. For instance, we asked whether it would be helpful to know if a core customer was downloading patient resources or ordering samples from our website. Or even if a customer was searching for a competitive trial online. Before we launched or worked with regulatory, we worked with sales leaders to understand how to frame the messaging. The focus was on the suggestions and types of actions they would realistically take. There was a lot of collaboration upfront, which generated a lot of buy-in from our field team.
The last step is effectively sharing key learnings and celebrating the early wins. We continue to collaborate with our sales consultants to continue to improve.
SC: What are you excited about in the next few years?
NL: A lot excites me, especially as our industry is getting better and better at omnichannel marketing. One area I'm excited about is connected devices. For example, I think the industry will soon be able to leverage wearables for patients to generate real-world evidence for decentralized clinical trials. We're starting to see health systems, in partnership with life sciences and tech companies, deliver health at home beyond telemedicine.
The potential for all the apps and technology we have today to help improve patients' lives can also enhance the data that we use to improve communication between patients and HCPs. Our industry can play a huge role in driving momentum and innovation to boost patient health.
Learn new insights across DTC marketing campaigns in the 2022 Trends in Health Advertising Report.
Interested in learning more about Veeva?