Decreased study startup
time by 67%
EDC changes implemented
9x faster
Reduced EDC setup
times by up to 75%
Delivering EDC study builds in 2-3 weeks
Many patients who suffer from acute or chronic pain depend on treatments that were tested at Lotus Clinical Research. Established by anesthesiologist Dr. Neil Singla in 2001, the privately-owned company started off as a clinical research site, building a reputation for compliance, speed, and effective patient recruitment.
Over time, sponsors started to ask Lotus to run their studies, and the company took on projects that would normally be handled by external contract research organizations (CROs). As this side business took on a life of its own, the company had to develop an effective growth strategy.
Cloud-based from the start
In 2013, Lotus recruited Eric Guitard, now director of systems integration, to grow its CRO. "We wanted to build something new that would evolve as the CRO grew, rather than use 20-year-old technology with incremental additions," says Guitard, who was named a 2021 Veeva Hero for his leadership in implementing Veeva Vault CDMS.
"The EDC is no longer the bottleneck in study startup. We are reducing overall study start times from three months to four-to-five weeks using Veeva's Vault Clinical Suite."

Eric Guitard, Vice President of Systems Integration, Lotus Clinical Research
Lotus first implemented Veeva Vault eTMF and Veeva Vault CTMS applications. Lotus's previous eTMF had limited functionality and wasn't user friendly, says Guitard. "Some eTMFs are glorified file servers; they create more problems than simply using a paper TMF," he says.
In 2019, the company rolled out Veeva Vault EDC and Veeva Vault Coder, part of the Veeva Vault CDMS Suite. "What was most appealing was the fact that the platform is highly intuitive and would exchange data with our clinical Vault," Guitard says.
What sold him on Veeva was the ease of integration possible between the company's Vault applications. "With other systems out there, you're given silos that take considerable time and effort to connect. We wanted a solution that would work out of the box and that was completely validated," said Guitard.
CDMS design speeds study builds
For the first two years, Veeva's services team built the casebooks and edit checks for Lotus's trials. Shortly after Veeva released the Vault Studio design environment in Vault EDC, Lotus got trained to build their own studies. The Studio environment for designing casebooks within CDMS is so user-friendly that data managers can build most of the studies themselves, involving programmers only for complex functions. "Having them build forms right in Studio, without writing specs first in MS Word, helps us move much faster than we could before," Guitard explains.
As a result, setting up an EDC, which used to take eight or nine weeks, can now be done in three, or sometimes even two weeks, he says. Studio also enables study elements including visits, forms, and rules from previous studies to be reused and configured as needed. "If you give me a reasonable protocol that's similar to other studies we have done in the past, I can usually get a solid draft to present to the sponsor within four days," he says.
With other EDCs, Guitard explains, building casebooks took so long that the team had to start with early drafts of a protocol in order to finish the build on time. As the protocol evolved, making changes was a painstaking process that required ongoing and time-consuming reviews. Now, Lotus teams can work with protocols that are close to being finalized, which saves a significant amount of time and enables a faster response when changes are needed. As a result, the EDC is no longer the bottleneck in study startups. "Now, the clinical team needs to hurry to keep up. With everyone moving faster, we can reduce overall study start times from three months to four weeks," notes Guitard.
Ready to scale
The flexibility and agility Lotus has gained with Vault CDMS have been crucial to the CRO's growth so far, especially as it aims to become an extension of each sponsor's team. Lotus works side by side with clients, mainly with startups and small pharma companies, to walk through any regulatory issues that come up. "They have to pivot, and we need to pivot right along with them," Guitard says.
It was also important to have a system in place that could scale easily, since the company has grown beyond the point where one person can manage all its clinical programs. Until 2021, Guitard managed 10 to 12 studies a year by himself. He then hired a full-time manager for Vault eTMF and Vault CTMS, as well as a programmer for Vault CDMS. "Vault clinical applications are very easy to use. We've been able to get a lot of work done without any issues, including one Phase III study that went to registration. We were audited by the FDA and had zero findings," he notes.
Now that its CRO business is in high-growth mode, Lotus is focusing on utilizing more of Vault's capabilities. "We have a direct line of communication with Veeva's team, and we feel that our requests are being heard. The system has really changed the way we run clinical trials," Guitard says.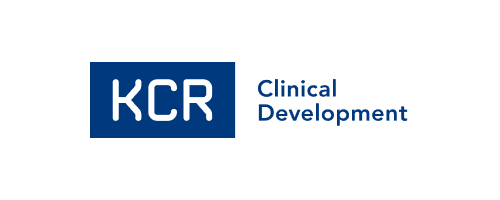 KCR: Three Lessons from Our Journey to Modernize and Unify Clinical Trial Operations
Explore the Strategy
Interested in learning more about Veeva?