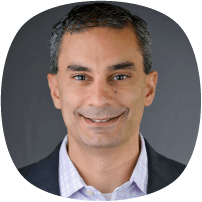 "Commercial operations teams are experiencing unprecedented and challenging times. What are best practices for rolling out a digital channel? What does rep adoption, productivity and success look like in a post COVID-19 world? Here are the sessions you won't want to miss." PAUL SHAWAH, SVP, Commercial Cloud

Key Takeaways
Digital Effectiveness
in the Field
Optimizing commercial sales execution while maximizing CRM value.
Digital Engagement
with COVID-19
Getting more from remote engagement with key stakeholders and customers.
Preparing Reps for
Remote Success
Key actions for digital engagement
for new reps.
Commercial Ops Trail Map
Register now
to watch all sessions on demand until July 8.
Already registered? Click any of the session links below to log in and watch now.