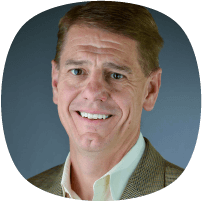 "Foundational best practices can mean the difference between success or failure for growing pharma organizations. How are forward-thinking companies facing the challenges of COVID-19 while setting the stage for future growth? These are the sessions you won't want to miss." DOUG CALDWELL, Vice President, Commercial Strategy

Key Takeaways
Strategies for Remote
Engagement
Hear business and IT leaders share success stories for digital engagement.
Compliance That
Empowers Business
Using compliance as a catalyst
for greater results.
Trends for Emerging
& Mid-Size Pharma
Discover best practices and key learnings to ensure successful commercialization.
Emerging & Mid-size Pharma Trail Map
Register now
to watch all sessions on demand until July 8.
Already registered? Click any of the session links below to log in and watch now.