Veeva Medical Suite Educational Resources
Get the most out of your investment, learn best practices, and access educational content for Veeva's suite of medical products.
Streamline the user experience
Help medical teams better manage day-to-day activities, surface insights, review performance metrics, and efficiently respond to medical inquiries with purpose-built Lightning applications.
A day in the life of an MSL
Empower your MSLs to drive more targeted, in-depth, and successful scientific interactions with Veeva Medical Suite.
Identify & prioritize KOLs for more relevant engagement
Get an overview of Veeva Link for Key People and how it can help you to drive more relevant engagement with scientific experts.
View More Resources
Scientific Content Management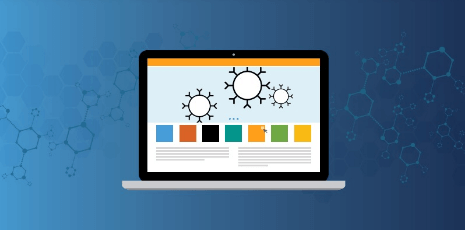 Make the most of medical portals
Vault MedComms medical portals provide a simple, intuitive interface to create and showcase scientific content.
View Innovation Guide
Easily distribute content to the field
Use Auto-Publishing to add items to Veeva Vault MedComms and automatically make it available for MSLs to use when engaging with HCPs.
View Video
Making search easy for medical content
Creating a strong content management strategy enables field teams to efficiently find and leverage medical content.
View Video
View More Resources
Medical Inquiry Management
Recent innovations in Medical Inquiry Management
Learn more about the recent enhancements to Vault MedInquiry to quickly capture case details and automate email intake.
View Video
Vault MedInquiry Network Connection for OpenData
With the latest release of Vault MedInquiry (22R3) users have the capability to locate and use vital HCP content information directly from Veeva Network and OpenData.
Setup and use the new streamlined medical inquiry user interface
Get a brief demonstration on how to setup and use the new streamlined medical inquiry user interface.
View Demo
View More Resources

Products
Veeva Medical Suite unifies KOL identification, engagement, and content management to deliver meaningful scientific dialog.

Business Consulting
Our team of experts partners with you to transform your scientific engagement model.