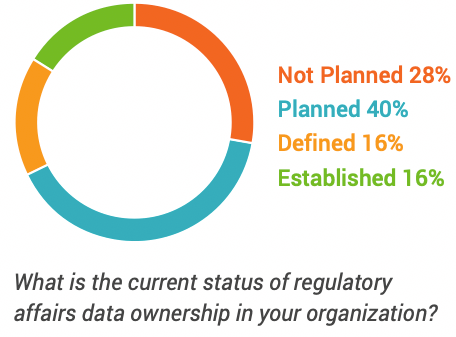 Veeva recently hosted a webinar on RIM adoption tactics and found that only 16% of respondents had established ownership in place for regulatory affairs data. To learn how your organization can better prepare for an upcoming RIM implementation, read the best practices below.
Building a Business Case

Include all steps from initiation to operation
Address business benefits, not just IT benefits
Align with regulatory affairs strategy

Data Quality & Management

Maintain a constant focus and plan
Work closely with governance and data ownership
Know your data model

Governance & Data Exchange

Increase data exchange with external parties and other business units within the company
Understand the impact that changes to the system may have on key regulatory processes

Organizational Changes

Establish a single point of contact between business users and application support
Empower IT and business teams to work together

Continuous Business Improvement

Focus on continuous improvement throughout the organization, not just on keeping the system validated
Collaborate with your technology partners to maximize value
To learn more about successful RIM adoption, watch the full webinar recording here.