Leading Companies Driving Innovation to Speed Drug Development
Sep 30, 2019 | Kiran May
Each year, Veeva selects Veeva Heroes for their contribution towards driving innovation and industry transformation in life sciences. This year at Veeva R&D Summit in Philadelphia, we recognized seven trailblazers who are making a significant impact in clinical, regulatory, and quality operations within their organization and across the life sciences industry.
The winners are…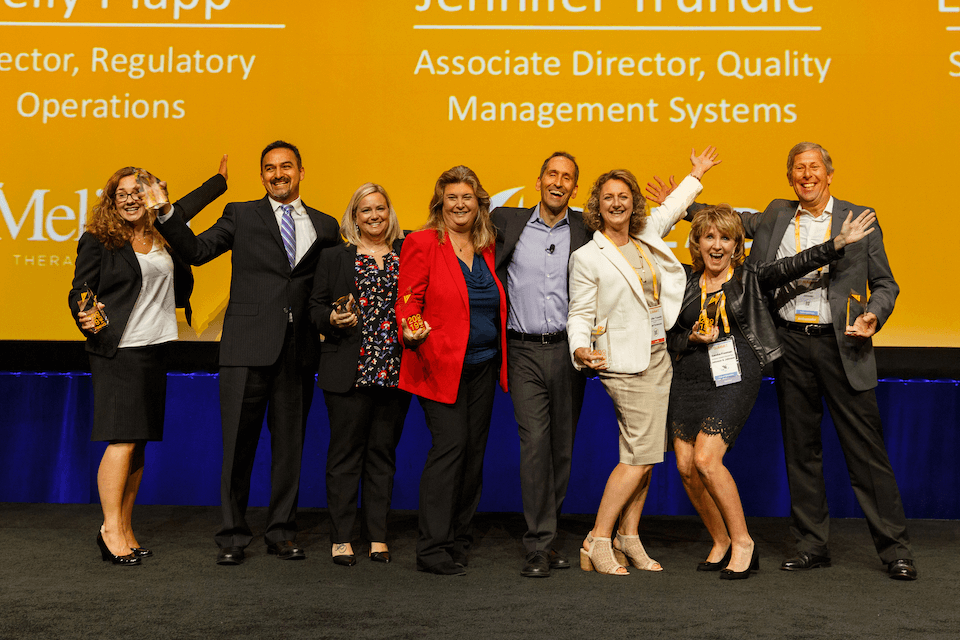 Joe Brenner and Sandra Freeman, Janssen
Janssen is committed to becoming the partner of choice for their investigators. Joe and Sandra have been instrumental in rolling out Veeva Vault eTMF and Veeva Vault Study Startup to unify clinical processes across the company. Joe led the Vault eTMF rollout, which was one of the most successful software implementations for the company. Sandra led the deployment of Vault Study Startup to two of its four business units in a little over a year.
Jennifer Trundle, Gilead Sciences
Jennifer was the project and product champion who rolled out Veeva Vault QualityDocs at Gilead. During implementation of Vault QualityDocs, Gilead acquired Kite Pharma. Jennifer was able to get both Gilead and Kite Pharma successfully live on the solution in just six months. Because of Jennifer's leadership, the deployment of Vault QualityDocs is considered one of the smoothest software launches ever at Gilead.
Lisa Little-Tranter, Eli Lilly and Company
Lisa played a key role in the implementation of Veeva Vault RIM at Lilly, which is the first ever end-to-end implementation of Vault RIM focused on the variation management process. Lisa's deep knowledge of variation management was instrumental in rolling out Vault RIM, which Lilly is leveraging to process regulatory changes more efficiently so manufacturing can implement their change agenda faster.
Shelly Plapp, Melinta Therapeutics
Shelly was the driving force in Melinta's implementation of Veeva Vault Submissions Publishing. She worked with Veeva to define new processes to enable continuous publishing within Vault RIM at Melinta. On the first day of going live with Vault Publishing, Shelly submitted four preliminary submissions to the FDA and to date, Melinta has submitted close to 400 submissions which have all been accepted by the FDA.
Vikas Gulati and Michelle Harrison, Vertex Pharmaceuticals
Vikas and Michelle are champions for Veeva Vault CDMS and are playing a key role in moving the clinical data management industry forward. Their team works closely with Veeva to provide user input on Vault CDMS to enhance its capabilities as the best data management application for the industry. With Vault CDMS, Vikas and Michelle helped Vertex shift from a 13-week process for database design to six weeks, with plans to further reduce this time to four weeks next year.
Congratulations to all the Veeva Heroes for their achievements over the past year!
Registrations for our 2020 R&D Summit in Boston are now open, please visit here to register.