Managing Complexity with Smarter Alignments
May 29, 2019 | Tobias Schurrle
The animal health division of a leading European life sciences company wanted to improve its alignments process by reducing manual processes and improving accuracy in their segmentation and targeting data.
When they switched to Veeva Align, they reduced the time to adjust territories from two months to four days. Territory updates are now made as needed instead of once per year, allowing marketing and field teams to receive more accurate segmentation and targeting data in their CRM.
A limited solution for a complex business
The consequences of having a limited territory alignment solution were significant for the organization. Besides the usual criteria of veterinary specialties, languages, and geographic location, they had to factor in 500+ products across five different business units and thousands of animal species. "The complexity of our business overwhelmed the solution we were using. We needed a more dynamic solution for our field force to focus on the right customers," said the commercial program director.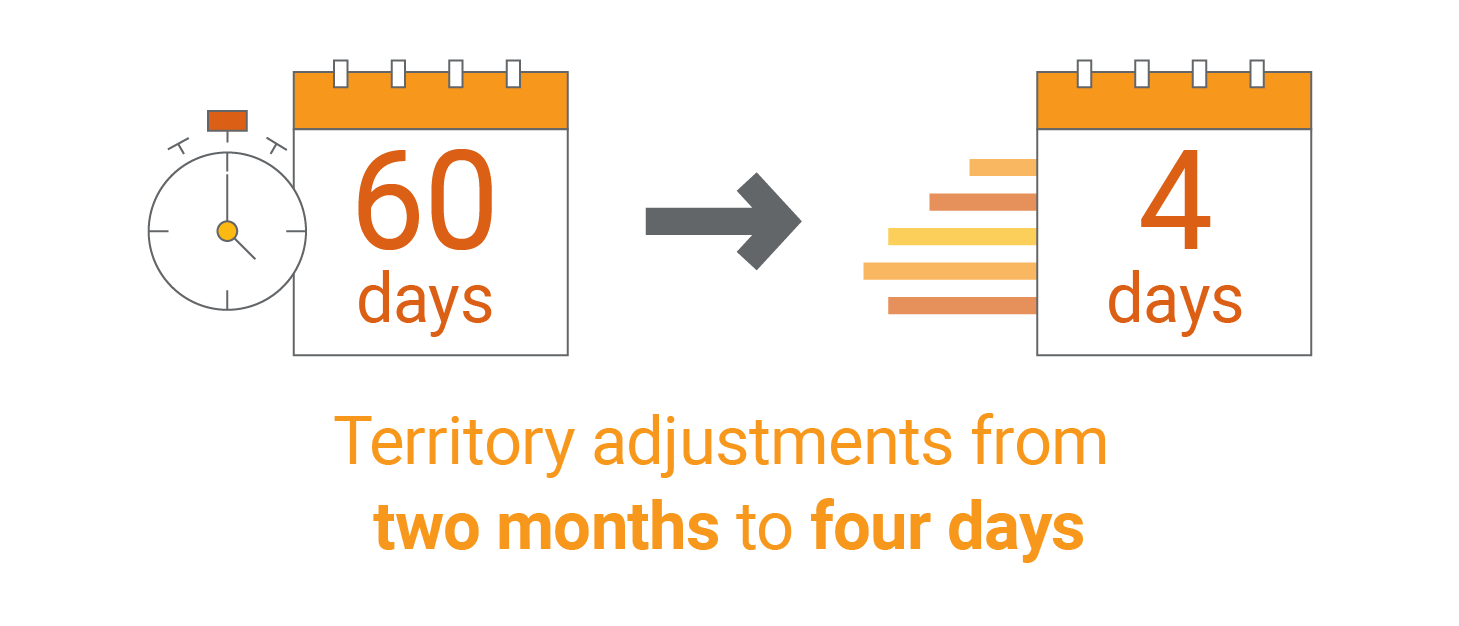 Slow and costly manual processes added to the complexity. For instance, swapping reps when other reps were off sick or on holiday required a lot of manual modifications. Also, adjusting and updating territories – which usually takes days – took two months. Because of this, teams held territory adjustment sessions annually instead of quarterly. Consequently, their marketing and field teams were not receiving accurate information for their campaigns.
Moving to smarter alignments
The building complexity, lack of resources for manual interventions, and the need for accurate accounts influenced their decision to find a better territory alignment solution.
Veeva Align helped the organization realize benefits that were crucial to their commercial operations.
Unlimited alignment rules for detailed segmentation and targeting
On-demand territory updates for more accurate and current data
90% reduction in time spent on manual administrative processes
An integrated and holistic view of customer interactions in each territory
The territory alignments processes are now not only more efficient but also smarter, giving commercial teams more agility, control, and overall visibility in their accounts.
Want to learn more about how another company has benefited from smarter alignments? Hear how Astellas has reduced the time to adjust territories by 95%.