Planning to Publishing: Innovative Companies Discuss End-to-end RIM at Veeva R&D Summit
Oct 22, 2019 | Rachel Belani
This year over 300 people attended the regulatory track at Veeva's R&D Summit. Craig Gassman, director of regulatory operations and quality information systems at Vericel, and Michael Martelli, associate director of regulatory operations at Blueprint Medicines, led the day's first session which explored how RIM technology is enabling a rapid evolution in regulatory operations.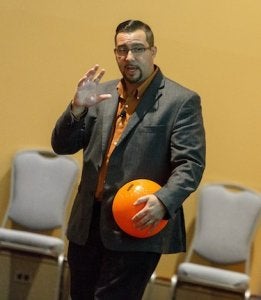 Next, Rich Fredericks and Sean McNiff, both from TESARO a GSK Company, explained how unified RIM created new opportunities for improvement within their organization. Not only were they able to automate regulatory tasks, but they also used Vault RIM to drive efficiencies in pharmacovigilance, quality assurance, clinical operations, and medical affairs.
One of this year's Veeva Heroes, Shelly Plapp, shared how Melinta adopted Vault Submissions Publishing to dramatically reduce submission development and publishing time. Since launching late last year, Melinta has sent almost 400 submissions through the FDA gateway, all of which were accepted. Plapp was joined by two other Vault Submissions Publishing customers, Maryanne DiMarco from REGENXBIO and Anthony Ochoa from Myovant, who both echoed how publishing submissions in a single system is a welcome improvement from the traditional, serial process.
Finally, Jamie Scialdone, director of regulatory operations at Agios, took a deep dive into health authority interaction management and showed how they configured Vault RIM to support business processes. In the same session, Sonja Alexander Justice and Aaron Corona, both from Amicus, described how they migrated health authority commitments from manual Microsoft Excel trackers to a more streamlined process in Vault RIM.
To gain access to more valuable presentations like these, be sure to save the date for next year's Veeva R&D Summit in Boston from October 12-14, 2020.