eClinical Landscape Study from Tufts Center for the Study of Drug Development
See the results from one of the largest, most in-depth surveys of clinical data management professionals on data management practices, performance, and challenges. Key findings include:
Types and volume of data companies manage in EDC
Biggest causes of database build delays
Impact of database build delays on trial cycle times
Download Report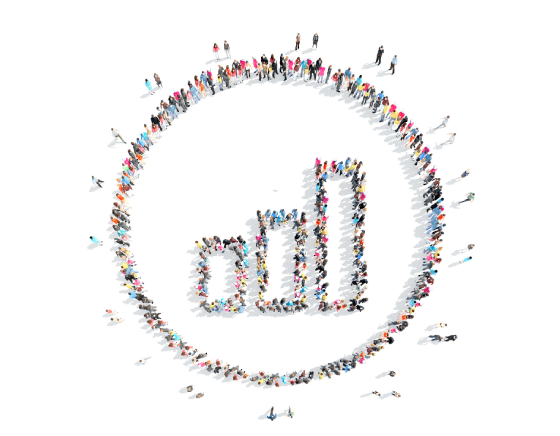 Hear Ken Getz share the highlights from Tufts' eClinical Landscape Study. Learn about the challenges associated with managing trial data and opportunities with improving clinical data management cycle times.
"The results are really quite remarkable. Some are affirming and some are quite surprising," Ken Getz observed. "One of the biggest surprises was our insight into the downstream effects of data management challenges."
Average Data Management Cycle Times
68
days to build and release study database
8
days from patient visit to data entered into the EDC
36
days from last patient last visit to database lock

Initial database delays have significant downstream impact
83% of life sciences organizations release the clinical database after first patient, first visit, which is associated with downstream delays of up to a month in key data management activities.

There is a variety of data in the EDC, but most is eCRF data
The growing diversity of data companies want to manage in the EDC is creating integration challenges. eCRF data is still the largest volume of data in the EDC, other data types are each at 5% or less of the total data volume.

Loading data into the EDC system is a major challenge
Most (77%) respondents have issues that prevent them from loading data into their primary EDC system, and 66% cite EDC system issues or integration issues as a top challenge.
Types of Data Managed in EDC Systems
When asked about the type of data managed in their EDC, all (100%) CROs and sponsors cite electronic case report form (eCRF) data, followed by local lab and quality of life data (60% each). However, respondents say eCRF data is the highest volume of data they manage in their EDC system (at an average of 78% of the total data managed). The next highest data volumes reported are central lab data and local lab data at 5% each. Remaining data types reported are each 4% or less.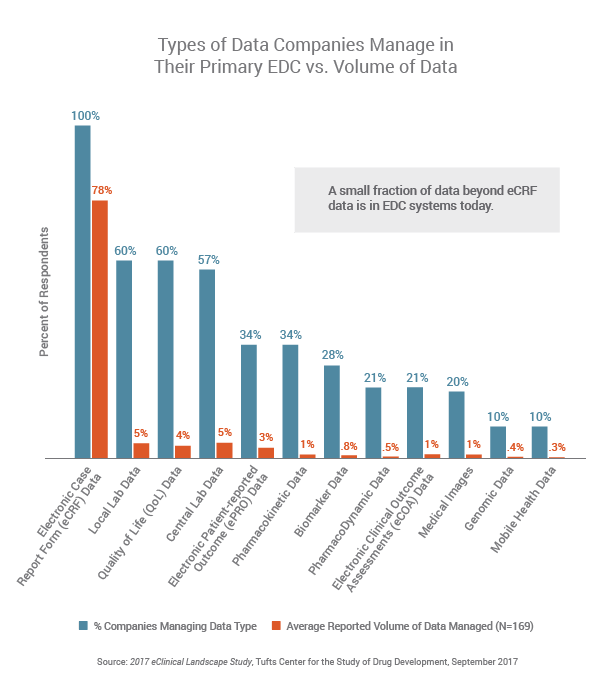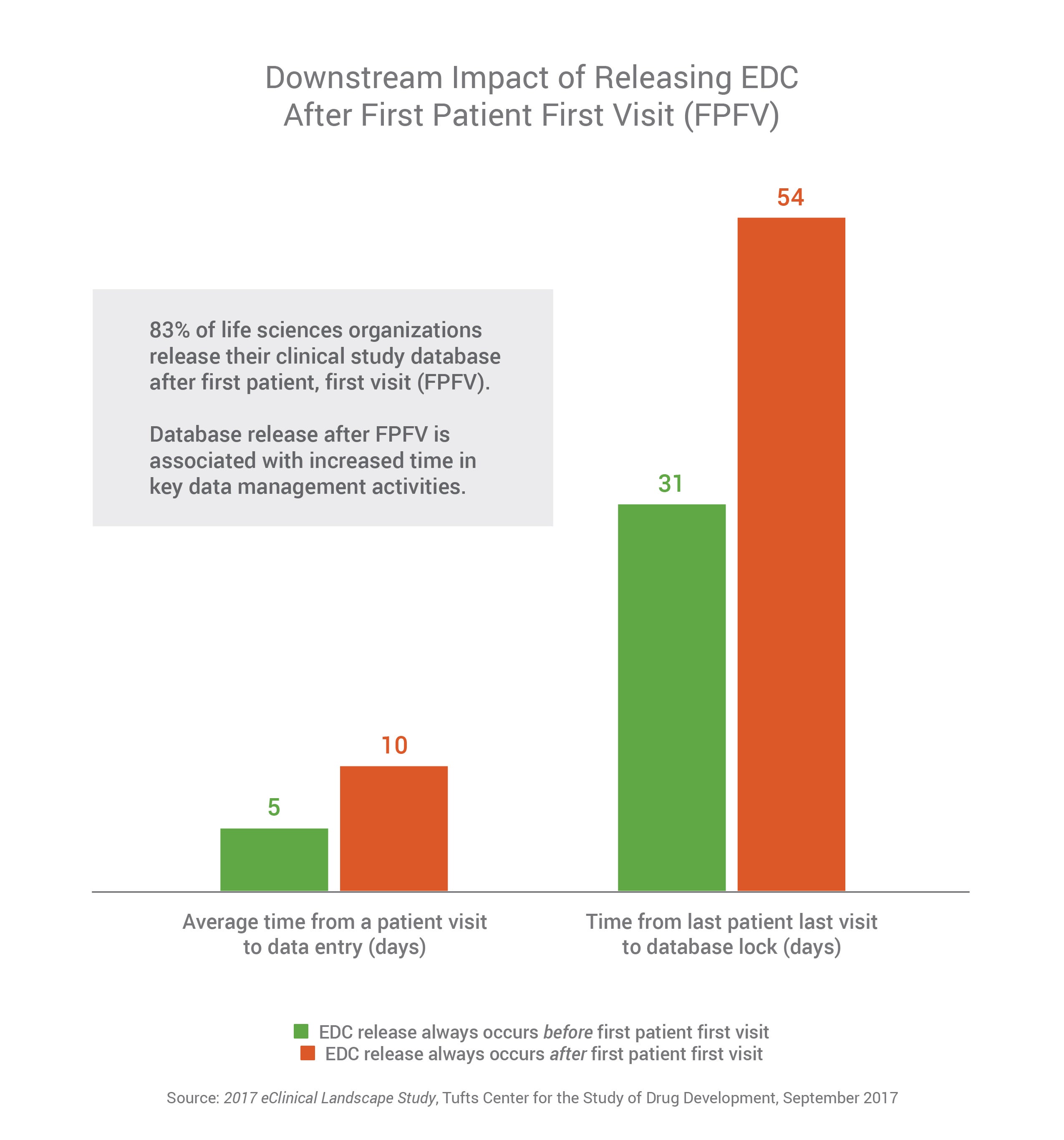 Delay in Releasing EDC Slows Clinical Trials
The up-front time it takes to build and release the clinical database has potentially significant impacts on downstream processes, including time to enter patient data in the EDC and time to final database lock after last patient last visit.
If the database is released before first patient first visit (FPFV) the time to input data into the EDC is 5 days and the database lock time is 31 days.
If the database is released after FPFV, data entry time is 10 days and time to database lock is 54 days.
"The study results indicate that companies face a growing number of challenges in building and managing clinical study databases. The results also show that the release of the clinical study database after sites have begun enrollment is associated with longer downstream cycle times at the investigative site and at study close out."
— Ken Getz, Research Associate Professor and Director, Tufts Center for the Study of Drug Development
"Database build remains slow, and will get more complicated as CROs and sponsors try to manage an increasing variety of trial data. Organizations compensate for technology limitations by reducing the volume of data they input, creating significant implications downstream and delaying trials."
– Richard Young, VP of Veeva Vault EDC
Webinar: EDC Trends, Insights, and Opportunities
Thursday, November 16 at 11 a.m. ET / 8 a.m. PT
Ken Getz, director at Tufts, and Richard Young, VP, Vault EDC will walk through the results of the 2017 eClinical Landscape Survey as well as additional industry research around data management processes. Topics include what's behind delays in cycle times and how organizations can get ahead of change.
Register here