Deeper insights, better engagement, increased effectiveness
Veeva Link real-time intelligence for medical teams is a suite of connected data applications that help medical affairs identify the right experts, plan engagement, and optimize strategy.

Get real-time intelligence on key people
With rich insights into medical and
scientific experts.

Plan and collaborate across teams
Coordinate engagement across
geographies and functions.

Measure scientific awareness
Get an unbiased measure of your
product's visibility.

Top Pharmas
Use Veeva Link
The Industry is Moving
to Link for Key People
Contact Us

Top Pharmas
Standardized across All
Therapeutic Areas

"We switched to Veeva Link for Key People because of its intuitive interface, the granularity of the data, and its comprehensive coverage of global and local congresses. It allows our medical and commercial teams to efficiently identify the right experts, have more relevant interactions, and find more opportunities to engage."
Senior Director of Global Field Medical Excellence
Read more
Janssen
"The real-time insights from Veeva Link enable fast reactions and more focused and impactful engagements. They help us build broader and deeper connections with the scientific community."
Global Medical Affairs Lead, Hematology
Watch the video
Top 10 Pharma
"Link for Key People helps us bring our medical expert engagement plans to the next level with greater clarity of the evolving digital space. We can easily assess engagement and product awareness across channels, direct our efforts on activities that move the needle, and drive more tailored communications."
Medical Strategy and Operations Lead
Previous
Next
Real-time customer intelligence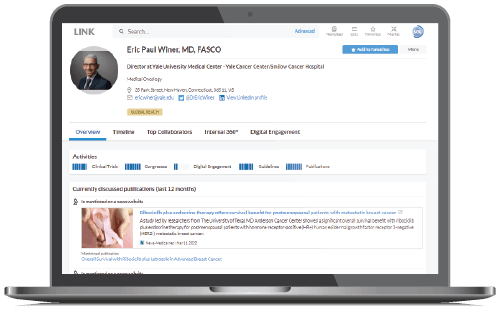 Link for Key People enables relevant engagement with scientific experts based on their scientific interests and activities. It provides deeply curated profiles and unrivaled congress coverage across 20+ therapeutic areas.
Available worldwide. Learn more
Measure scientific awareness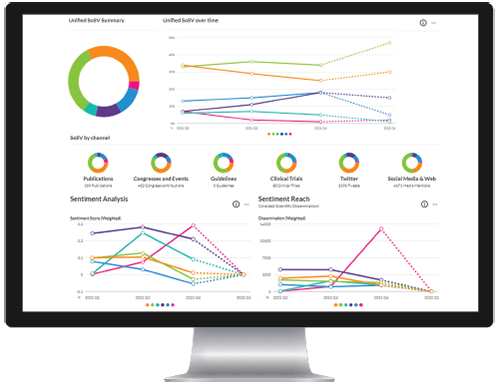 Link for Scientific Awareness measures product visibility and sentiment for individual medicines and therapies. It enables medical affairs to assess the effectiveness of their medical strategies in real time using three key success metrics.
Planned for Summer 2022. Learn more
Surface, curate, and share medical insights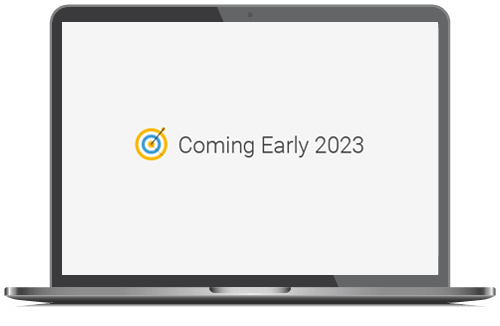 Link for Medical Insights enables medical teams to action key insights and collaborate across the enterprise.
Agile workflows and relationship management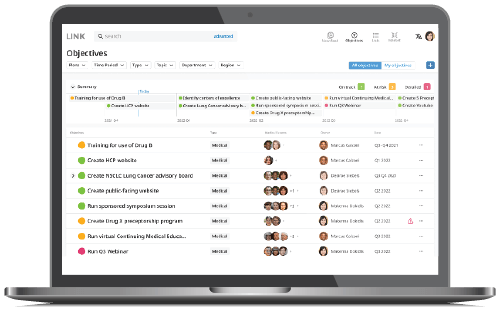 Link+ helps medical, commercial, and marketing teams easily plan, coordinate, and review their engagement with scientific experts across functions and regions.
Planned for early 2023. Watch the preview
Additional Link Solutions
Real-time intelligence on key accounts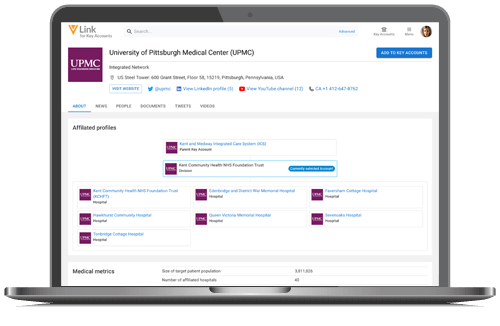 Link for Key Accounts provides rich intelligence about major health systems, including their profiles, most important people, and activities.
Planned for late 2022.
DataCloud Keynote: Veeva Link Adds Four New Solutions
Resources for Link for Medical
How can Veeva Link help your business?