Networking
Veeva Commercial & Medical Summit is a great way to connect with your industry colleagues, see old friends, and make new ones. Check out the many ways you can grow your network at this year's Summit.
Community
Meetings – participate in one of our special interest community breakfast meetings, Tuesday, May 14th and Wednesday, May 15th. Get insights from track leaders on the most valuable sessions, networking opportunities, and events for your business area. Detailed information is available on your registration confirmation email.

Lounges – join us in these designated areas throughout the Innovation Hub for impromptu meetings and conversations.

Connections – seek out Veeva Ambassadors and Heroes for first hand user insights. These customers represent a select group of Veeva champions with proven expertise in Veeva commercial solutions.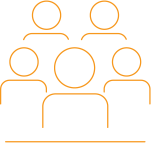 Innovation Hub
Braindate
– schedule 1- to -1 or group meetings through the Veeva Summit Mobile app. Use the search tool feature to find and engage with Summit participants by company, interest, role, job type, Ambassador or Hero designation. Braindate is located directly outside of the Innovation Hub.
Roundtables
– meet the Summit speakers in the Innovation Hub during lunchtime for a casual roundtable exchange. Ask questions, get further insight, make a new connection.
Partners
– With over 30+ partners located in the Innovation Hub, we are confident you can learn how to optimize your solutions and hear about new products and services that are available to you.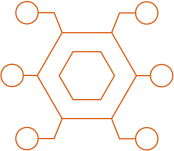 Veeva Heros
Each year, Veeva recognizes individuals that are transforming the commercial landscape. These top innovators continue to push the industry forward with digital initiatives, driving coordinated multichannel engagement.
Learn more about these industry leaders.
Check out
the Veeva heroes from 2018 Summit.