Welcome, Zinc MAPS Customers
Veeva and Zinc have joined forces to create the industry's most complete commercial content management solution powering the digital supply chain.
Our desire to transform compliance and productivity at the greatest possible speed, as well as our complimentary corporate strategies and customer-focused cultures, led to the ultimate decision for Veeva and Zinc to combine forces. Veeva's deep life sciences and cloud expertise, combined with Zinc's renowned expertise in the commercial compliance space will allow us to continue to bring the best solutions to our customers.
While we will fully support the current Zinc MAPS releases through 2020, Vault PromoMats will be the product we develop and offer to new customers going forward.
PromoMats Migration Overview

Our Vault PromoMats Standard Migration Package is available to help Zinc clients migrate from Zinc MAPS to Vault PromoMats. This seamless migration will ensure minimal interruption in your daily routine.
Veeva Vault PromoMats is configured with the familiar language of the Zinc platform to help ease the transition. Our goal during migration is to make it as smooth and effortless as possible for our users. The capabilities and functionality that you love in Zinc MAPS will continue to be available in Vault PromoMats.
To learn more about this migration process, or to begin your own migration process, please contact your customer success manager.
Additional Zinc MAPS Services
For Zinc MAPS customers who are not quite ready to migrate, we offer a suite of additional services to optimize your processes and enhance your Zinc MAPS application.
Reference Management
Configuration & Capabilities Review
Zinc MAPS Deep Dive
Content and Compliance Lifecycle
Meet the Guru
Training
"The Veeva certification program allows us to verify that users know how to use Vault PromoMats. We'll use this to identify trained users and as reassurance to our clients that we are well qualified to handle their submissions."
Siobhan Kinane | Submissions Specialist, Neon

Learn More
I think specific training is not just a good idea but a necessity. With the Veeva Vault PromoMats Certification Program, I'll be able to search the database to find an individual that can hit the ground running. It's a win-win.
Serena Rosario-Stanley | VP, Director, Integrated Production, Neon - an FCB company

Learn More
Previous
Next
Customer Community - ZincedIn
Join the conversation on our independently moderated private LinkedIn community group for life sciences professionals who are involved in compliance and commercial content effectiveness around the world.
ZincedIn is the place to discover and share news, trends, opinions, and best practices across the global life sciences industry.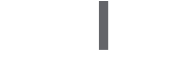 Join the Discussion