Vault PromoMats
Veeva Vault PromoMats enables life sciences companies to speed the creation, review, and distribution of compliant content.
Benefits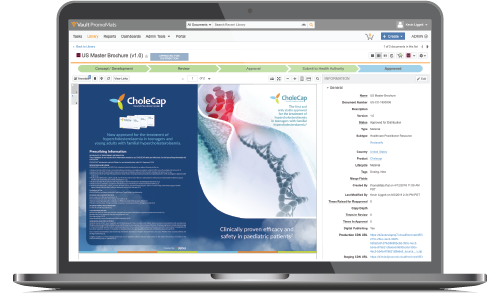 Speed Content Creation and Approval
Industry-specific workflows let your medical, legal, and regulatory (MLR) teams review and approve content faster.
Simplify Distribution and Withdrawal
Marketing teams can easily publish content to digital channels and ensure only approved assets are in use.
Strengthen Global Brand
Built-in digital asset management lets brand teams enable global reuse and reduce spend on promotional materials.