Veeva Vault PromoMats
More than 100 global life science companies across 165+ countries rely on Veeva Vault PromoMats for commercial content management. Gain the simplicity, visibility and control you need to manage commercial content across the digital supply chain with ease.
The life sciences industry is experiencing a major shift in commercial content management, driven by the continuously evolving digital environment. This dynamic climate calls for more rapid creation of materials and better management of assets, with continued strict compliance across channels and geographies.
Vault PromoMats provides easy MLR review and approval, plus automated content distribution and withdrawal across channels, ensuring you have complete visibility and control of all your materials. A complete commercial content management solution, Vault PromoMats also provides a digital asset management solution to facilitate asset reuse, increase speed to market, and enhance compliance.
For those with more sophisticated asset management needs, Vault PromoMats DAM Edition offers enterprise digital asset management capabilities including support for larger file sizes, more robust image file handling, and greater storage capacity. Planned for December 2016.
BENEFITS
Better compliance: Powerful referencing, core claims functionality, and an extensive reference library ensure that your content is always accurate.
Speed to market: Get materials to market faster with a simple and intuitive interface that accelerates creation, approval, and distribution of content.
Decrease cost: An integrated digital asset management solution enables global sharing and reuse of content and digital assets, delivering brand alignment and compliance while reducing costs.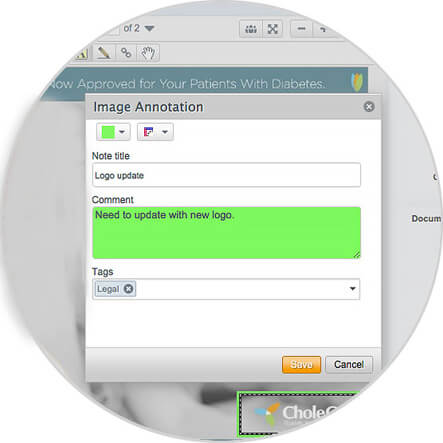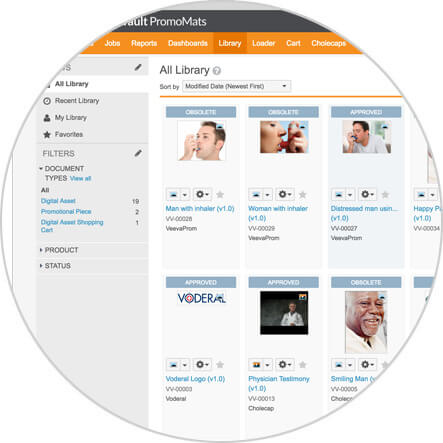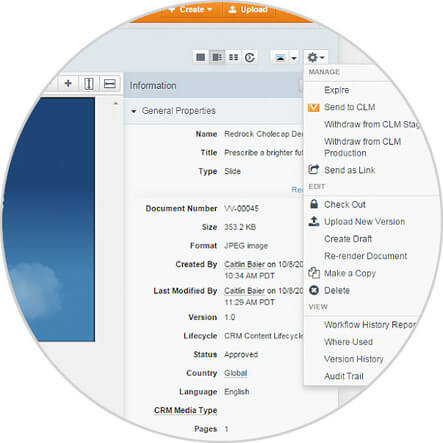 "An approval process that once took as long as 40 days, on average, now requires fewer than 20 days."
Brand Manager, UK
Find Out How
"One of the best things I like about Veeva Vault is that it feels very modern. It's very easy to use."
Eric Naylor | Associate Producer, FCB

Find Out How
"Vault PromoMats provides us with a single content master library that local product managers can access, search, and find what they need quickly. We now have greater control and visibility of assets and how they are being used, and expect a return on investment in less than six months due to content reuse alone."
Alexandre Gultzgoff | Deputy Director of IT, Sanofi Pasteur MSD

Previous
Next
Features
COLLABORATIVE REVIEW AND APPROVAL
Real-time, collaborative sessions allow you to work rapidly with key stakeholders to review content, reach consensus and ensure compliance.
MULTICHANNEL CONTROL
Approved content is automatically accessible across integrated Veeva applications. Seamless interoperability with all Veeva channels gives you complete visibility and control of content across all channels.
ADVANCED CLAIM MANAGEMENT
Ensure multichannel compliance with a central claims library, claim search and reporting, and one-click obsoletion of outdated claims.
e

CTD COMPLIANCE READINESS

With Vault PromoMats, users can automatically generate submission-ready forms and create a bulk package consistent with the latest eCTD data requirements. To further facilitate electronic submission, Veeva has partnered with leading publishing providers to establish integrations between our solutions.
DIGITAL ASSET MANAGEMENT
A unified solution, Vault PromoMats includes core digital asset management capabilities for managing source files. A single repository enables easy collaboration, distribution, and reuse of content globally.
Learn more about Veeva's digital asset management capabilities.
Vault PromoMats Product Brief
Contact Us
EASY COMPLIANCE REPORTING
Automated compliance report generation eliminates manual steps and helps you save time while enabling adherence to the latest regulatory guidelines.
CONFIGURABLE TIME-BASED DASHBOARD
Identify bottlenecks and areas for process improvement with advanced reporting capabilities. Easy-to-use, detailed dashboards and reports allow real-time progress tracking across brands, therapeutic areas and regions.
GLOBAL CONSISTENCY, LOCAL FLEXIBILITY
Configurable workflows enable best practices to be shared globally while maintaining local flexibility in defining reviewers and review process.
REAL-TIME COLLABORATIVE AUTHORING
Seamless integration between Vault and Microsoft Office Online provides real-time collaborative authoring and does so in a compliant way.
See a demo.