2018 Veeva Commercial & Medical Summit: Commercial Cloud Innovations for Intelligent Customer Engagement
Jun 26, 2018 | Roger Villareal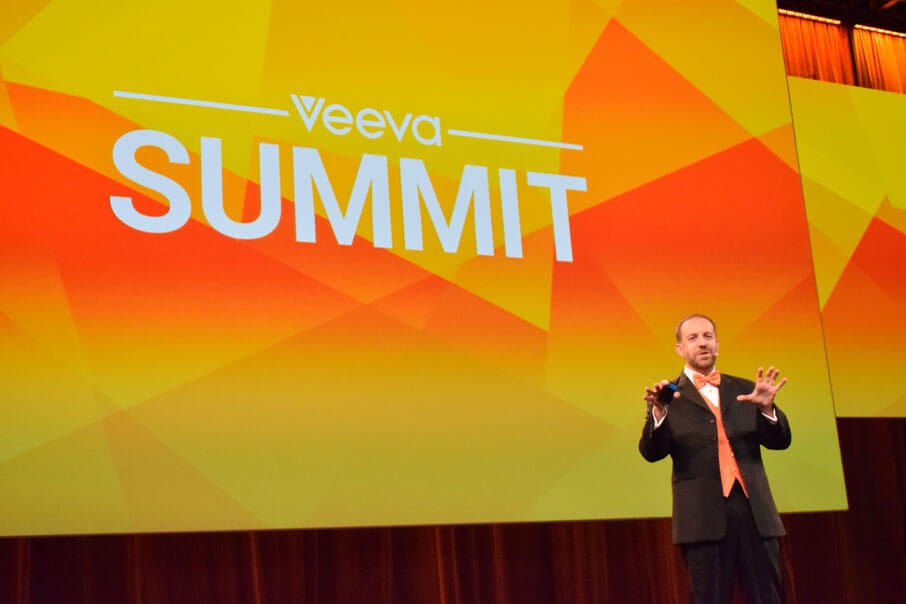 1,500 attendees. 76 sessions and workshops. 49 customer speakers from 23 companies. Excitement was in the air at the 2018 Veeva Commercial & Medical Summit in Philadelphia. Industry experts from the world's top pharmaceutical companies and emerging biotechs walked away with new ideas and opportunities to drive intelligent engagement with healthcare professionals (HCPs).
Veeva introduced next-generation cloud technology with Veeva Nitro, a new commercial data warehouse for life sciences, and new mobile capabilities in Sunrise UI for Veeva CRM that provide field teams with a consistent and intuitive mobile experience across phones, tablets, and laptops to improve execution and productivity. Veeva also wowed the audience with a demonstration of how Augmented Reality can help HCPs better understand the effects of a disease and empathize with patients.
Companies are evolving the commercial cloud with more than 280 using Veeva CRM, which has helped launch 83% of new drugs approved by the FDA over the past three years.1 Many of these organizations shared their stories about moving to digital and modernizing the commercial sides of their business. Merck, for instance, has expanded its use of Veeva CRM to additional markets, including Latin America and Asia Pacific, to drive new levels of operating efficiency and commercial effectiveness worldwide.
Press Release: Veeva Announces Merck's Expanded Use of Veeva CRM for Latin America and Asia Pacific
Specialty pharmaceutical leaders like Indivior needed to enhance its commercial infrastructure to educate HCPs and increase engagement. Adopting Veeva Commercial Cloud enabled them to carry out intelligent customer interactions with accurate content and HCP data.
Case Study: Indivior Speeds Addiction Treatment Information to More Healthcare Professionals Globally
All of this and more was discussed at the 2018 #VeevaSummit. In case you missed it, check out the recap in PM360 and the highlight reel from the event, and we hope to see you next year!
1Based on Veeva internal research.