Veeva CRM
Trusted by the global life sciences industry with a digital-first approach.
Benefits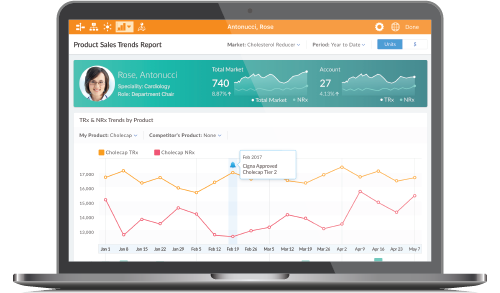 Put the Customer at the Center
Improve customer experience and HCP engage across all channels.
Drive the Right Actions
Leverage data science and embedded intelligence to deliver the most effective, timely messages to customers.
Deliver Insights into Customer Behavior
Ensure field teams have the most up-to-date information and insights to plan and execute calls.