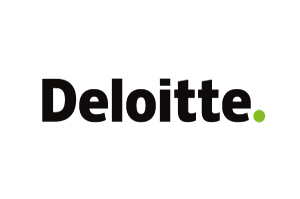 Deloitte
Deloitte's life sciences and health care practice comprises 7,300 professionals in over 90 countries that provide audit, consulting, digital, financial advisory, risk management, and tax services. Our dedicated R&D practitioners are highly skilled consultants that have a deep understanding of the R&D value chain. We help our clients navigate and address the complexities and challenges of the industry, including responses to the changing global regulatory environment and innovative approaches to accelerate clinical development in order to better meet the needs of today's patients. We have a proven track record of implementing Veeva globally and bring deep experience in business process improvement, change management, user adoption, data analytics and technology integration.
Visit Deloitte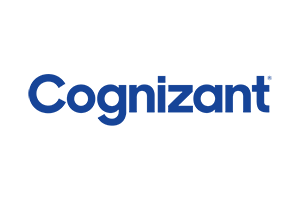 Cognizant
Cognizant is one of the world's leading professional services companies, transforming clients' business, operating and technology models for the digital era. Headquartered in the U.S., Cognizant is ranked 193 on the Fortune 500 and is consistently listed among the most admired companies in the world. Our Life Sciences business unit works with top 30 global pharmaceutical companies, 9 of the top 10 biotech companies, 12 of the top 15 medical devices companies.
Visit Cognizant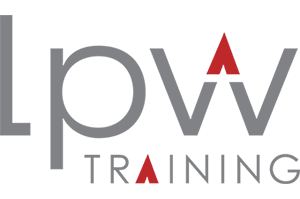 LPW
LPW Training, the industry leader in Life Sciences Training, is a proud to continue to serve as a Veeva Alliance Partner. LPW offers a number of trainings for the Veeva CRM Suite and Veeva Vault. LPW will partner with you to develop a learning plan that drives compliance and elevates results for YOUR business needs. We have expertise in adult learning principles, instructional design, content development & training. We train in more than 35 languages. LPW has offices in the USA & UK.
Visit LPW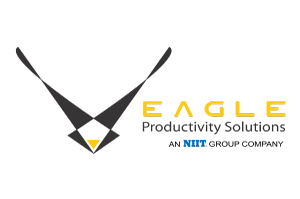 Eagle
Eagle, a certified Veeva Partner, has completed hundreds of Veeva rollouts globally over the last decade. Our scalable training solutions are offered in multiple modalities and are designed to drive behavior change.
Eagle recognizes that modern cloud technologies, such as Veeva, improve clinical trial processes by providing a unified platform for execution. We train users to leverage these state-of-the-art applications to accelerate clinical innovation.
Eagle Knows Veeva Vault. Our expertise in the workflow for clinical trials and our methodology for training is unmatched by any other training company in the world. Our experience includes training users on solutions ranging from patient recruitment to data collection, reporting and analysis.
We provide comprehensive training across the Vault Platform:
Clinical Data Management
Clinical Operations
Regulatory
Quality
Medical Suite (Medical Content, Medical CRM, Medcomms)
Drug Safety
We're proud to be an NIIT Group Company, one of the largest training and development companies in the world. Together, we have access to more than 2500 instructional designers, including dozens of professional trainers who are certified to deliver Veeva clinical training on a global basis. Eagle utilizes a proprietary internal certification process to ensure our trainers are Veeva solution experts, and consistently, clients rate Eagle in the 95 percentiles for Veeva training.
Reach out today:
EMEA: Marcus Dinan, mdinan@eagleproductivity.com
Americas: Dawne Fitzgerald: dfitzgerald@eagleproductivity.com
Visit Eagle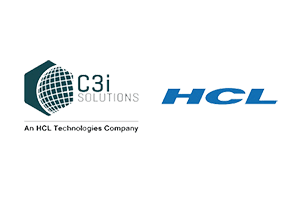 HCL – C3i
C3i Solutions, an HCL Technologies Company, is a leading provider of technical support services for life sciences companies worldwide where 80% of the world's top pharmaceutical companies have entrusted their technology support needs to us. Our ISO 9001:2015 certified global desks are staffed with highly-skilled support professionals delivering service desk, clinical IT, and remote hardware depot and kitting services in more than 25 languages.
Visit C3i Solutions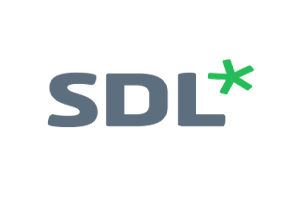 SDL
SDL (LSE: SDL) is the global leader in content creation, translation, and delivery. For over 25 years we've helped life science and healthcare companies communicate with confidence to deliver transformative business results by enabling powerful experiences that engage researchers, members, and consumers across multiple touchpoints worldwide.
Visit SDL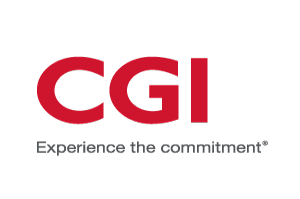 CGI
CGI is a global provider of innovative, end‑to‑end IT and business consulting services. CGI works side-by-side with clients and draws upon our global capabilities to help identify, develop, implement and operate the strategies and solutions needed to meet both client and citizen expectations. In life sciences, CGI helps companies to deliver better business outcomes. Through our deep industry expertise, we help pharma, biotech, and medical device firms transform their businesses to drive high performance, compliance and digital connectivity.
Visit CGI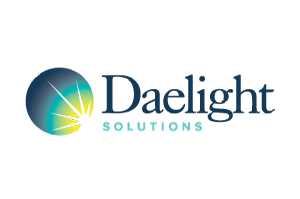 Daelight Solutions
Daelight Solutions is an IT consulting company relentlessly focused on meeting enterprise information challenges faced by companies in the pharmaceutical, biotech and medical device industries. Based in Princeton, NJ, Daelight's team of IT professionals provides a balance of strong domain subject matter expertise and deep technical knowledge. Daelight provides strategy and advisory, M&A system migration, project management, implementation and business process optimization services in the Clinical, Regulatory, Pharmacovigilance, Quality & Manufacturing and Commercial domains.
Visit Daelight Solutions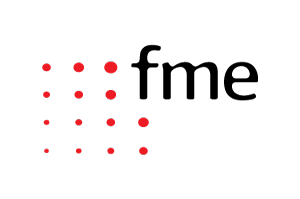 FME
fme is a leading provider of focused expert services and software to the Life Sciences Industry. We support our clients with high quality, agile and industry knowledgeable resources to deliver successful projects.
With many years of experience supporting Life Sciences companies we provide a tailored services offering in the R&D, Quality Manufacturing and Commercial areas across the Veeva Vault Platform. Our market leading migration-center software is widely used by our pharmaceutical clients.
Visit FME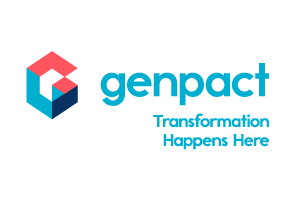 Genpact
Genpact (NYSE: G) is a global professional services firm that makes business transformation real. We drive digital-led innovation and digitally-enabled intelligent operations for our clients, guided by our experience running thousands of processes primarily for Global Fortune 500 companies. From New York to New Delhi and more than 25 countries in between, we connect every dot, reimagine every process, and reinvent companies' ways of working. Transformation happens here.
Visit Genpact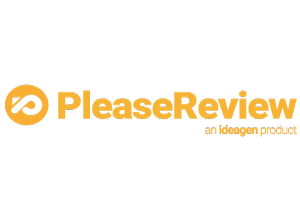 Ideagen
Used by 80% of the top 25 pharmaceutical companies, Ideagen's PleaseReview helps life science organizations create better quality documents more quickly to meet very tight deadlines. Our secure, scalable solution supports real-time collaborative document review, co-authoring, and redaction – and is fully integrated with Veeva Vault.
PleaseReview is simple and intuitive to use software that's proven to reduce review times by up to 65% and cut costs by 35%. It provides a controlled, web-based environment for managing all aspects of document collaboration, both across the organization and externally with third parties.
Visit Ideagen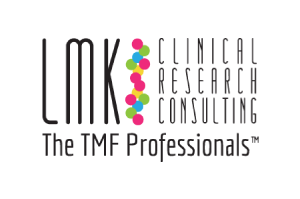 LMK Clinical
Inspection Readiness. Two words that can ignite worry, fear, and stress. At LMK, we work with our clients to alleviate those concerns and ensure that you are inspection ready from Day One. We believe that the clinical trial content is the foundation of every clinical trial, and a strong foundation is key to the overall health and stability of any clinical program.
Visit LMK Clinical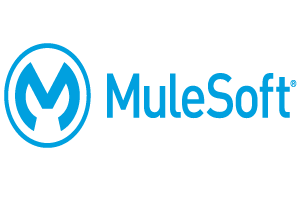 Mulesoft
MuleSoft's mission is to help organizations change and innovate faster by making it easy to connect the world's applications, data and devices. With its API-led approach to connectivity, MuleSoft's market-leading Anypoint Platform™ empowers over 1,600 organizations in approximately 60 countries to build application networks. By unlocking data across the enterprise with application networks, organizations can easily deliver new revenue channels, increase operational efficiency and create differentiated customer experiences. For more information, visit https://www.mulesoft.com.
Visit Mulesoft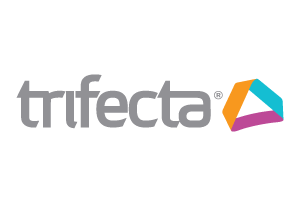 Trifecta
Trifecta is a global leader and a trusted partner with decades of experience in clinical trial technology solutions for leading pharmaceutical, biotech and clinical research organizations. From accelerating study start up for trials of all sizes to organizing and distributing critical training and safety event information, Trifecta offers a fully integrated training, safety and communication platform built from the ground up.
Trifecta offers clinical trial solutions including: Online/On Demand Investigator Training, Production Services for Live and Web-Based Investigator Meetings, Safety Letter Distribution, and Automated Study Close Out.
Trifecta-Veeva Vault Integration
Trifecta and Veeva have partnered to reduce complexity in managing investigator training records to simplify and accelerate the document management process. The Trifecta-Veeva integrated solution provides a simple workflow that sends audit-ready training, study, and certification documentation from Trifecta's InvestigatorSpace® to Veeva's Vault eTMF. Users can automate the transfer of information based on events or send manually to achieve a perpetual state of inspection readiness.
Visit Trifecta