2021 Pre-registration Now Open
Pre-register Now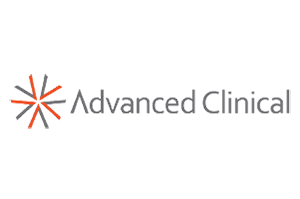 Advanced Clinical
Advanced Clinical is a global clinical outsourcing organization built around delivering a truly better clinical trial experience. For over 20 years, Advanced has been providing full-service CRO, FSP, and strategic staffing solutions for pharmaceutical, biopharmaceutical, biotechnology, and medical device organizations.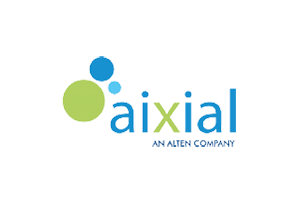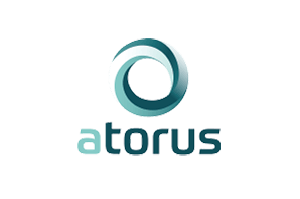 Atorus
Atorus' industry-leading clinical analytics experts build tools and solutions that efficiently facilitate data management and biometrics activities. We carry this out by automating and applying advancing services and technology to maximize trial efficiency, ease interpretation, and prepare your clinical trial data to quickly deliver actionable insights. Atorus' experience and technical solutions offer multiple operating and system models include stand-alone clinical analytics services by unit, study, program or function utilizing Atorus processes or the clients.
Visit Atorus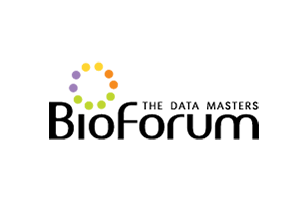 Bioforum
Bioforum is a data-focused contract research organization (CRO), serving clients worldwide in optimizing the collection, standardization, and reporting of clinical research data. We strive to consistently improve and innovate data processes, enabling the most efficient data submissions for our clients across the life sciences industry. From our offices in Israel, the US, Australia, and South Africa, our multidisciplinary team provides in-depth expertise and delivers high-quality solutions, including medical writing, data management, clinical programming, biostatistics, and pharmacovigilance. To learn more about us and our services, visit https://bioforumgroup.com/ or find us on LinkedIn.
Visit Bioforum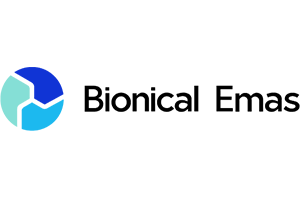 Bionical Emas
Bionical Emas is the only CRO to combine Clinical Development, Early Access Programs, and Clinical Trial Supply, to deliver a unique, seamless approach to bringing new medicines to patients faster. We build close partnerships with clients, to provide an individual, integrated service, shaped to fit your needs, ultimately accelerating your drug development program and supporting earlier access to medicines for patients. We bring decades of experience with developing and commercializing medicines at global, regional, and national levels. We provide full service, end-to-end support to drive pharmaceutical and biotech product development from first-in-human, to the end of the product lifecycle.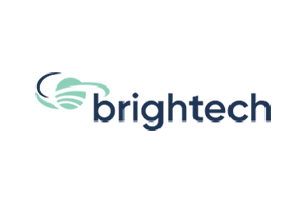 Brightech
Brightech is recognized as an innovator shaped by our industry-leading approach, clinical data methodology, and client centric focus. We provide comprehensive end-to-end data services in clinical data management, biostatistics / SAS programming, clinical data standardization, regulatory submissions, and medical writing resulting in successful clinical trial activities.
With our thought leadership and industry-leading solutions, we are a global CRO focused on clinical data solutions, providing high quality services since 2002. Our proven expertise, superior experience, and excellent track record have supported over 25 long-term clients resulting in multiple successful NDA approvals.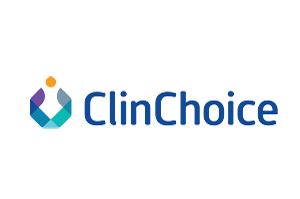 ClinChoice
ClinChoice is a clinical stage CRO dedicated to offering high-quality one-stop service to biopharmaceutical, medical device, and consumer products clients. Some of these services include clinical operations, project management, biostatistics, data management, regulatory affairs, medical affairs, and pharmacovigilance. ClinChoice has established major delivery centers across the US, China, Europe, India, Japan, and the Philippines. It has over 1,800 employees globally, with a strong and talented team, and a growing clinical operations presence in seven countries across Asia, North America, and Europe.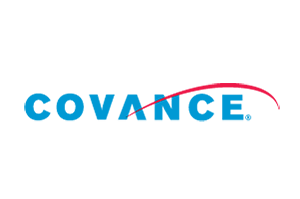 Covance
Covance is a business segment of LabCorp, a leading global life sciences company, which provides contract research services to the drug, medical device and diagnostics, crop protection, and chemical industries. Employing over 21,000 people worldwide, we are the world's most comprehensive CRO, dedicated to improving health and improving lives. www.covance.com.
Visit Covance
Learn More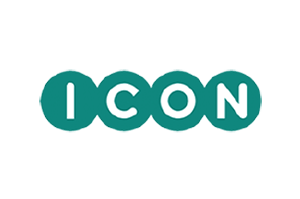 ICON
ICON is a global provider of outsourced development services to the pharmaceutical, biotechnology, and medical device industries. We specialize in the strategic development, management, and analysis of programs that support Clinical Development – from compound selection to Phase I-IV clinical studies. In a highly fragmented industry, we are one of a small group of organizations with the capability and expertise to conduct clinical trials and development projects on either a local or global basis. We have the operational flexibility to provide development services on a stand-alone basis or as part of an integrated "full service" solution.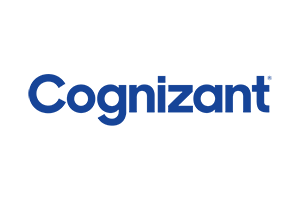 Cognizant
Cognizant (Nasdaq-100:CTSH) is one of the world's leading professional services companies, transforming clients' business, operating, and technology models for the digital era. Our unique industry-based, consultative approach helps clients envision, build, and run more innovative and efficient businesses. Headquartered in the U.S., Cognizant is ranked 194 on the Fortune 500 and is consistently listed among the most admired companies in the world. Learn how Cognizant helps clients lead with digital at www.cognizant.com or follow us @Cognizant.
Visit Cognizant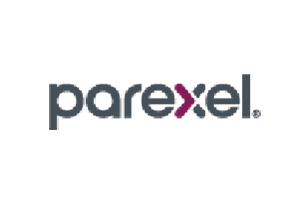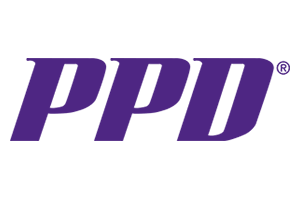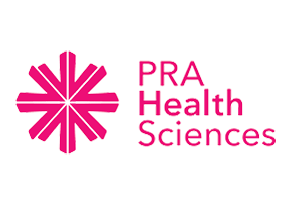 PRA
Interested in joining PRA? Please connect with our virtual booth team and see our career opportunities at https://prahs.com/careers.
We are a global healthcare intelligence partner, consistently ranked among the top CROs and best employers worldwide.  PRA Health Sciences delivers innovative drug development solutions that improve patients' lives. Our people are passionate about clinical research, working tirelessly to provide quality results. We offer exceptional experience across all phases and therapeutic areas and a broad spectrum of solutions, ranging from full-service clinical development to a pioneering embedded model.
With 17,000+ employees covering 90+ countries, we bolster an impressive global presence with keen local insights. Our project teams harness their understanding of local regulations, standards of care and cultural customs to effectively align our approaches with each study's unique goals.
At PRA, we love what do because we are making a difference in the lives of patients and their family members worldwide. Over the years, we have contributed to the development of numerous drugs now available to countless patients. From our scientific and medical experts to therapeutically aligned project managers and monitors, we provide the commitment and expertise needed for today's complex studies.
Visit PRA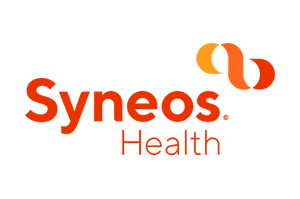 Syneos Health Consulting
Syneos Health Consulting is a leading consulting firm dedicated to the biopharmaceutical industry. As a Veeva services partner, we support our clients on their transformation journeys by designing robust strategy as well as supporting implementation of Veeva's applications across R&D.
Visit Syneos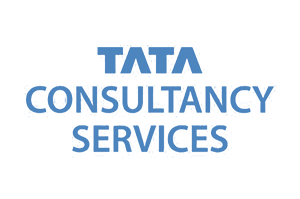 TATA Consulting / TCS
Tata Consultancy Services is an IT services, consulting, and business solutions organization that has been partnering with many of the world's largest businesses in their transformation journeys for the last fifty years. TCS has over 440,000+ of the world's best-trained consultants in 46 countries that offer a consulting-led, cognitive powered, integrated portfolio of business, technology, and engineering services and solutions. This is delivered through its unique Location Independent Agile delivery model, recognized as a benchmark of excellence in software development.
TCS offers Full Service Play in Life Sciences R&D providing end-to-end R&D IT and Business Services including Strategic consulting as well as R&D Business Platform (Cloud) based Solution. Strong Life Sciences Domain Led Services, enabled through workforce with vast industry experience as well as investment in building various Body-Of-Knowledge enabling the customer to transform their business and IT operations, enabled through Business process optimization and Simplification, Automation (RPA and AI / Cognitive Based), TCO Optimization (IT Simplification, Operating Model Optimization) and new Business Capabilities (enabled by R&D Platforms and Digital Transformation) with core transformation approach to augment the core technical capabilities through the use of emerging technologies, zero touch lifecycle management, simplify the existing technical landscape, evaluate platform-based solutions and enable the business to amplify the data driven research through a comprehensive framework around data and related tools.
Visit TATA Consulting / TCS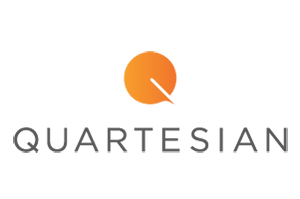 Quartesian
Quartesian formed in 2003 to provide customized, insightful data to organizations performing clinical studies. Deep technical expertise pairs with industry experience to provide clinical data services — quickly, efficiently, and at a competitive cost — no matter the size of your business or study phase. At Quartesian, our specialized services teams deliver expertise, innovation, and efficiency for projects across the world. See how our reputation for excellence precedes us at www.quartesian.com.
Visit Quartesian
Learn More