Veeva Network
Veeva Network simplifies master data management and provides the deep insights needed to boost engagement and compliance—across all channels and around the globe.
Benefits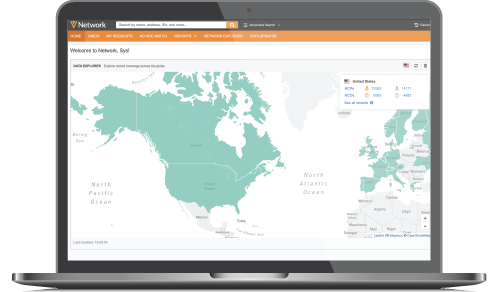 Understand Customers with Accurate, Comprehensive Data
Put complete, up-to-date customer information into the hands of your customer-facing teams in real-time to make each interaction personalized and meaningful.
Start Every Interaction from a Trusted Customer Record
Profile customers faster, target campaigns more effectively, reduce field rep prep time, and improve outreach—while lowering the risk of non-compliant activity.
Lower Operational Costs and Simplify Integrations
Use a single, global solution for harmonized processes and worldwide visibility—with the flexibility to meet local market needs.