Veeva CRM MyInsights
Easily Tailor Your CRM Experience
with Veeva CRM MyInsights
Empower field teams to make data-driven decisions
for more impactful engagements.
Customized CRM experience
MyInsights is a no-code platform in CRM for the creation of a highly tailored user experience. Common uses of MyInsights include patient journey maps, account plans, territory-or HCP-level insights and suggestions, and pre-call plans. MyInsights visualizations can include any data from CRM or third-party data sources.
Unified user interface
Users access MyInsights directly within CRM, giving them a single place to understand or act on insights, which improves and streamlines the user experience.
No coding or outsourcing needed
MyInsights Studio is a no-code, future-proof development tool to efficiently build and maintain MyInsights visualizations.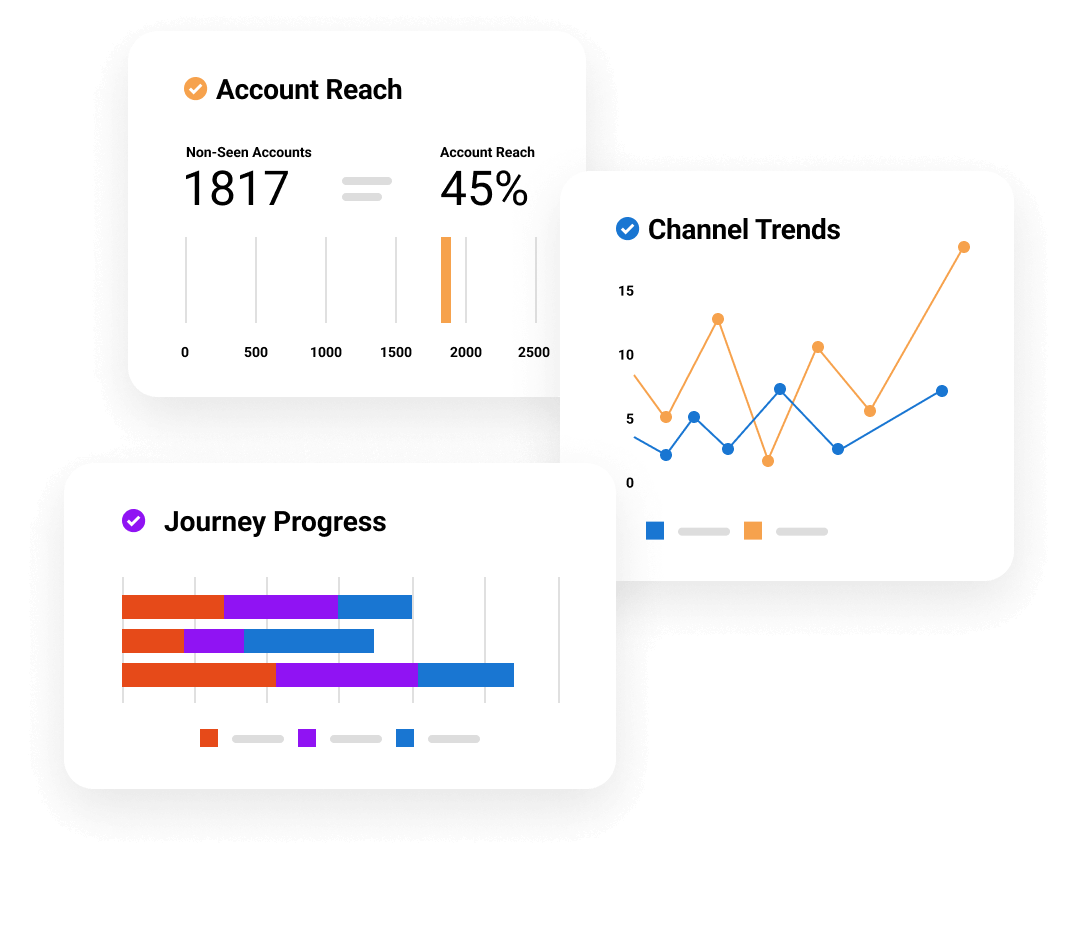 Why Veeva CRM MyInsights
Informed decisions, better engagement
Drive more impactful engagements

Enable your teams to make more data-driven decisions by consolidating various data in Veeva CRM.

Streamline the user experience

Make your Veeva CRM as unique as your business with an array of customization options.

Deliver the right data

Transform Veeva CRM into a productivity driver that helps your field focus on what matters most.
"With Veeva CRM MyInsights, our reps have access to pre-call planning information that saves them about 30 minutes a day."
Phil Wellerstein, Director, field platforms, GSK
GSK
Read blog post
"Veeva CRM MyInsights helps our field teams obtain a better understanding of their data for improved planning and decision-making."
Anthony Sclafani, Director, strategic technologies
Alnylam
Read case study
"With MyInsights Studio we foresee a faster time to market due to self-service."
Christoph Holst, Global Head of Data and Platform Excellence
Boehringer Ingelheim Animal Health
Watch video
Interested in learning more about how Veeva can help?