Veeva CLM
Tailored sales calls with fast, accurate reporting.
Benefits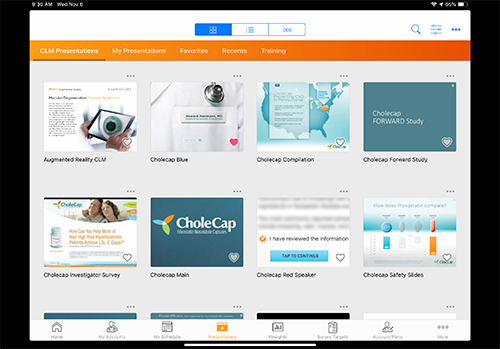 Target the Right HCPs
Access a complete customer history to create more relevant, tailored interactions.
Superior User Satisfaction
Automatically record calls with a single click as part of an easy to use, natural workflow.
Current and Compliant Messaging
Efficiently manage and distribute the latest content to the field.