Veeva CRM MyInsights
Take action with real-time information at the point of execution. Get tailored insights directly in Veeva CRM with pre-built and custom data visualizations.
Veeva CRM MyInsights is an innovative data visualization capability that delivers the right information exactly when and where your teams need it.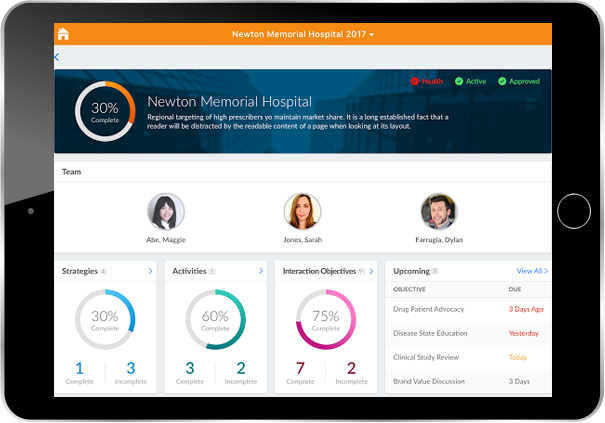 Field teams typically access data in separate tools, then have to aggregate and make sense of it all. With Veeva CRM MyInsights, actionable insights are now available at the point of planning and decision making to drive better execution.
You can leverage a library of pre-existing dashboards or easily create additional custom insights for each role and activity using industry-standard HTML and JavaScript. An ecosystem of certified Veeva CRM MyInsights partners can also create additional custom visualizations.
BENEFITS
Actionable: Insights delivered directly in Veeva CRM for immediate execution.
Flexible: View your data any way you want using open industry standards.
Real-time: User activity immediately updated for always current insights
Learn More
Watch Demo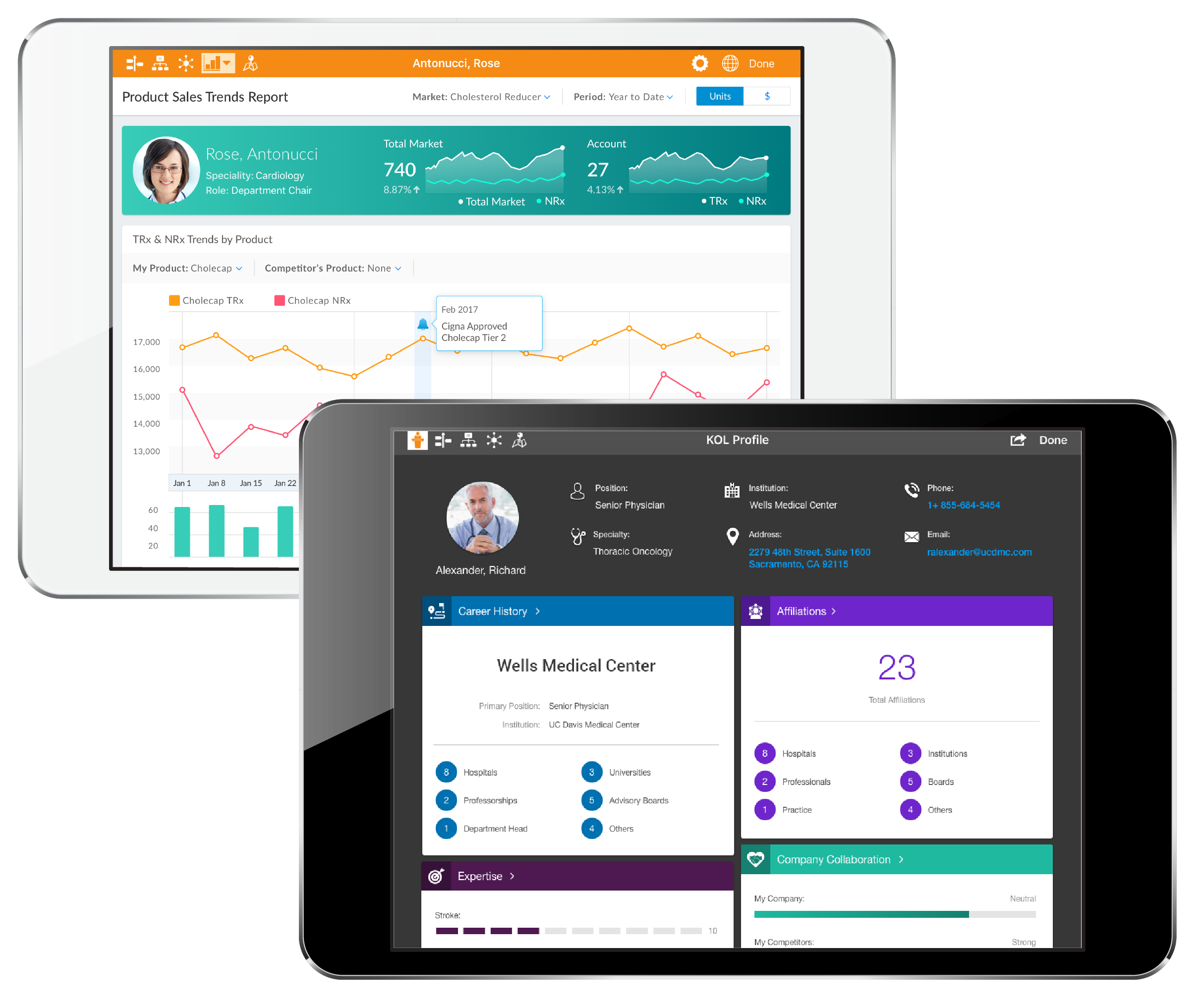 Pre-built Veeva CRM MyInsights Dashboards
Veeva CRM MyInsights Certified Partners
A Veeva CRM MyInsights certification program connects customers to a diverse and growing ecosystem of content, services, and technology providers. Certified Veeva partners develop a wide range of pre-built dashboards and custom data visualizations.
See some example dashboards developed by our partners:
Resources

Product Brief
Actionable Insights Directly in Veeva CRM

White Paper
CRM Innovation Guide: Veeva CRM MyInsights
2 Minute Demo: Veeva CRM for iPhone with mobile MyInsights
2 Minute Veeva CRM MyInsights Demo: Actionable Insights for Better Execution
Contains footage of functionalities planned for future releases.
Previous
Next