Veeva OpenData Compliance Data
Veeva OpenData provides real-time NPI and compliance data to keep your team compliant with rules for pharma rep detailing, sample eligibility, and spend transparency.
Benefits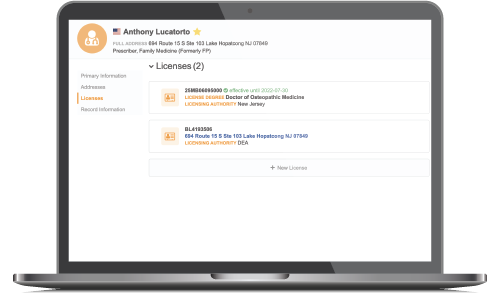 Enforce Sampling Protocols
Access verified healthcare provider NPI and sample eligibility data for compliance with state and local regulations.
Minimize Off-label Promotion Risks
Verify NPI and specialty information to detail products and adhere to Corporate Integrity Agreements.
Report with Accuracy
Gain visibility into cross-border activity and reconcile aggregate spend.