Veeva OpenData Email Data
Create a solid foundation for multichannel communications and connect healthcare professionals with content faster than ever before.
Benefits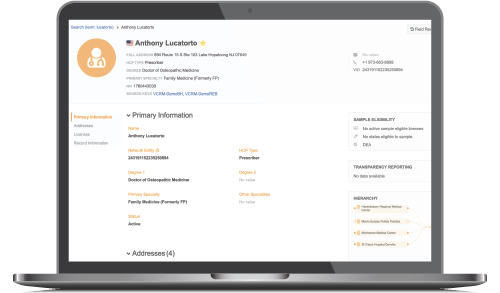 Improve Multichannel Campaigns
Access over 1 million validated email addresses for prescribers from trusted industry organizations.
Connect with More Providers
Engage with low-see and no-see physicians through email.
Enhance the Customer Experience
Send personalized, compliant email directly from Veeva CRM Approved Email without delay.