Veeva OpenData Stewardship Services
Improve Data Quality with
Data Stewardship Services
Get best-in-class data quality, at your fingertips.
Veeva OpenData Stewardship Services
Rest assured in the accuracy of your customer reference data with fast, proactive data stewardship services from Veeva OpenData.
Benefits
Boost Team Productivity
Free up valuable resources by letting Veeva data stewards maintain customer reference data on your behalf.
Drive Better Results
Ensure your data adheres to the highest quality standards to improve sales effectiveness, territory planning, and more.
Enrich and Append Data
Get customized services to clean, append, and enrich the quality of customer reference data.
Proactive Data Stewardship
Effortlessly maintain quality with proactive data stewardship services.
Rely on expert data stewards to fact-check data change requests
Get 99% of data change requests resolved within one business day
Submit and manage change requests directly from Veeva CRM

---
Data Quality Assessment
Get a comprehensive and professional analysis of your data quality.
Identify duplicate, inactive, outdated, and incomplete records
Get a personalized plan to remediate and elevate data quality
Eliminate redundant data subscriptions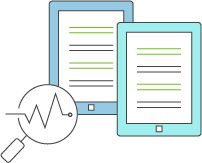 ---
Data Integrity Services
Ensure your customer reference data adheres to the highest quality standards.
Enrich records with demographics, credentials, affiliations, and contact preferences
Update addresses to align with industry-standard formats across the globe
Suppress records based on commercial objectives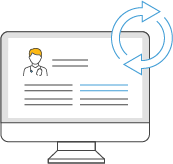 ---

"Having quality data enables our team to focus on execution. Data change requests are resolved within hours. Our reps trust the system, which is increasing CRM adoption and leading to an improved customer experience."
CRM Project Manager, Bayer France
Read more

"Veeva OpenData gives us a consistent level of quality and the ability to submit DCRs, which are often addressed within a day. That's fantastic turnaround for our field teams."
Associate Director, Sales Force Technology, Shionogi
EMD Serono
"People don't have time to wait two or three days for a doctor to be put into the system and then validated. It needs to happen very quickly. And that's one of those inherent advantages of having Veeva OpenData."
Senior Director – Commercial Strategy, Analytics and Operations, Neurology and Oncology, EMD Serono
Learn more

"Veeva responds to change requests and verifies updates to customer data quickly."
Program Manager, Pierre Fabre
Previous
Next
Improve Commercial Operations with Better Data
Resources for OpenData Stewardship Services
Interested in learning more about how Veeva can help?