There is a growing trend in companies making transformational rather than incremental changes to the regulatory function and supporting RIM systems.
Industry analyst Steve Gens has been following RIM trends for more than a decade and has captured some significant changes in the latest annual RIM report. "We are seeing an unprecedented level of change in regulatory," says Gens. "In the last 24 months, technology spending has accelerated significantly and we think it's going to continue for another two or three years."
Eighty-six percent of surveyed companies are embarking on transformational change in one or more of the seventeen regulatory capabilities tracked in the report.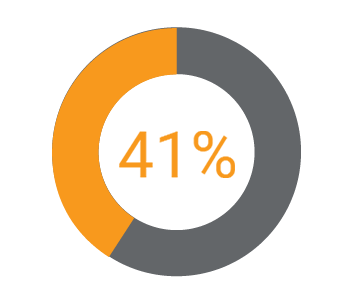 Plan to change their submissions content management systems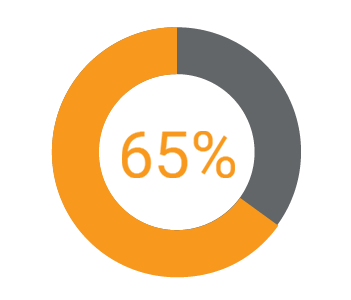 Are changing their submission planning systems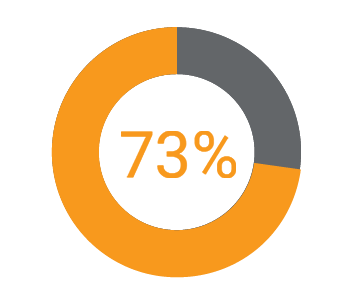 Are changing systems for managing health authority interactions
Regulatory transformation initiatives are bigger and broader than they used to be. Due in part to the cross-functional nature of IDMP, change initiatives often involve colleagues from clinical, quality, and manufacturing. Companies are also reinforcing their new RIM strategies with organizational changes. Fifty-two percent (52%) are implementing new roles and responsibilities around data quality and governance, while another 45% are establishing end-to-end process ownership.
Companies are moving toward standardized systems with a common RIM model. In a disparate RIM model, systems vary by geography and/or product. In a common RIM model, headquarters and affiliates use shared global systems, which research shows is 18% more efficient.
Companies with a common RIM model also have 2.5 times more confidence in the quality of their data than their competitors with disparate RIM systems.iv Gens concludes, "Companies are taking a more holistic approach, managing regulatory processes globally, and their efforts are paying off."
Those sharing RIM capabilities between headquarters and affiliates have significant advantages over their competitors with disparate RIM systems.iv
How much more efficient are they?

More efficient in regulatory processes such as submission document management and production.
How much more confidence do they have in their data?
More confident in their data quality.
How to Get There: Five Critical Phases in Transformation Initiatives
Outline your current state
Agree on a shared vision for the desired end state
Compare the cost and effort of potential changes to their expected benefits
Prioritize which gaps to address
Create common terms and definitions
Standardize or centralize data entry
Harmonize processes globally
Clearly define roles and responsibilities
Get to clean and consistent data
Consolidate systems where possible
Establish a shared global system for headquarters, regions, and partners
Use system workflows to drive processes
Look at end-to-end processes, not at individual applications
Enablement and Change Management
Involve stakeholders from clinical, quality, and medical
Communicate implementation decisions and their rationale
Identify and train power-users who can support their teams in other areas
Create training for the initial roll-out and on-demand videos for future reference
Enable real-time measurement and reporting
Build connections necessary for end-to-end process traceability
Create operating dashboards to measure process efficiency and performance
Create management dashboards to inform decision making
See what makes Veeva Vault unique and hear first-hand accounts from successful Vault RIM customers. Read next chapter