Veeva CRM Events Management
Seamlessly embedded within Veeva CRM and fully integrated with Veeva's commercial applications.
Benefits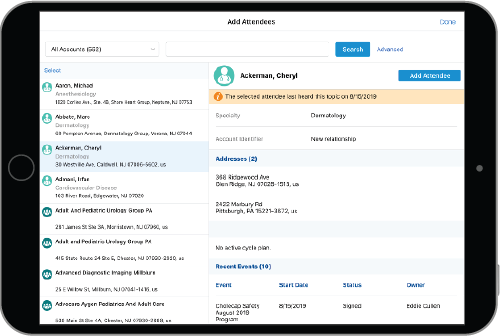 Engage Intelligently
Embedded in Veeva CRM to support your multichannel marketing strategies with a full view of all customer interactions.
Simplified Technology
A common interface unifies service providers, compliance tools, and enterprise applications to drives significant business efficiencies.
Flexible and Compliant
One solution for all events and engagements, supporting visibility and control.