Crossix DIFA HCP Site
Gain a deeper understanding of HCP website visitors and the impact on patient health outcomes.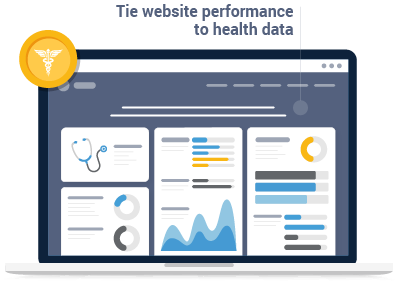 Go Beyond Standard Site Metrics
Measure the impact of site visitation on HCP prescribing behavior.
Optimize HCP Engagement
Optimize referral traffic and site content for maximum engagement and ROI.
Understand your HCP Website Audience
Get a more comprehensive view of the quality of your site visitors, including specialty and decile.
Is your HCP website engaging your target audience?
Butler Till
"We are always looking for deeper metrics that allow us to optimize our marketing and site development. DIFA HCP Site not only allows us to answer those questions on a single platform, the data is updated monthly allowing us to adjust our promotional plans."
Digital Media Strategist
Industry Insights
The healthcare marketing industry is rapidly evolving. Read more about how today's news stories will impact your business.
Crossix DIFA is a core part of the connected data ecosystem
Interested in learning more about how Veeva Crossix can move your business forward?