Veeva Crossix HCP Segments
Reach Your Most Valuable Prescribers
with HCP Audience Targeting
Engage HCPs through all major consumer and professional digital publishers,
social media, targeted TV, walled gardens, and programmatic platforms.
Veeva Crossix HCP Segments help brands reach specific healthcare professional audiences through digital, social media, TV, and audio channels.
HCP Segments can be defined by:
HCP specialty
A customer's own HCP target list
A custom set of HCPs based on diagnosing and prescribing behavior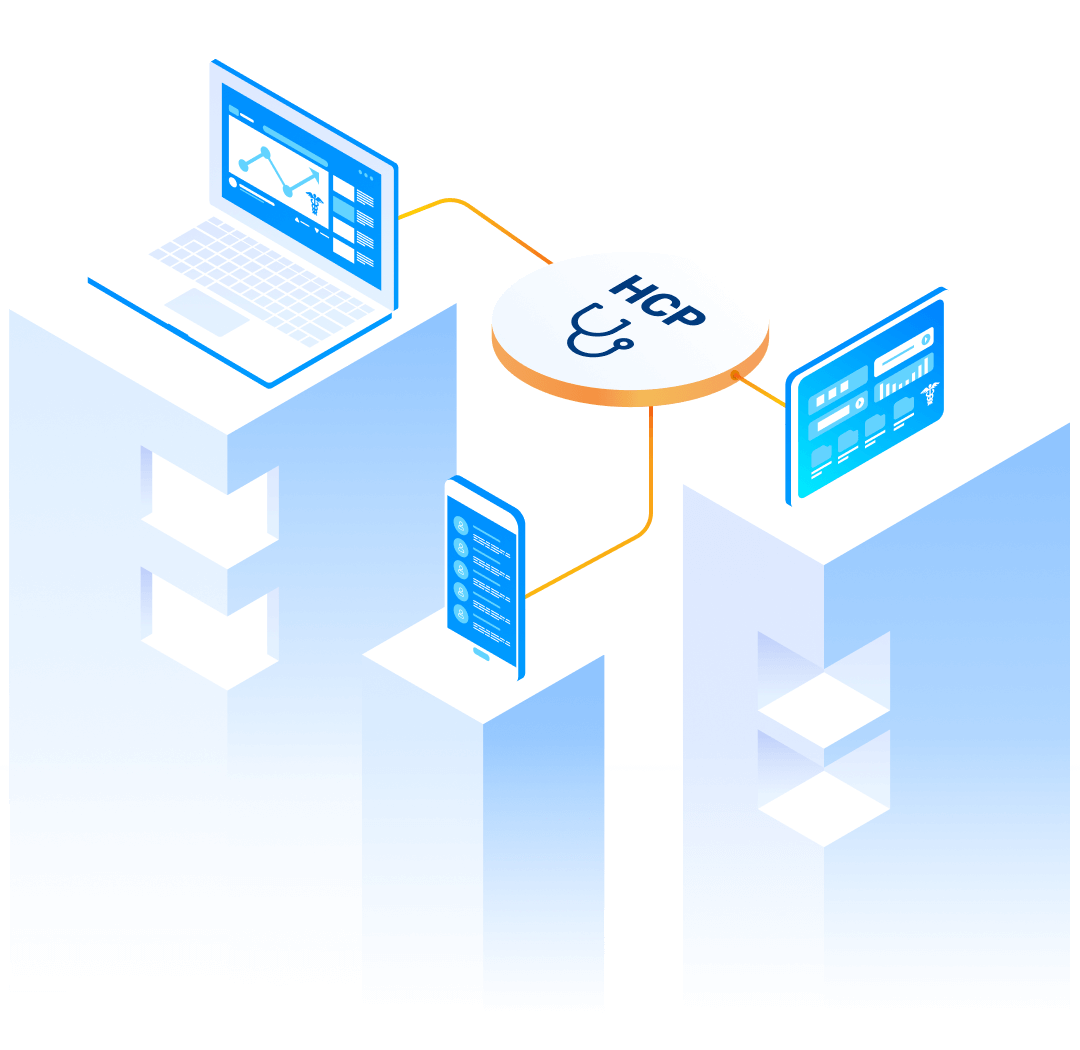 Why Crossix HCP Segments
Reach HCPs at scale, in a cost-efficient way
Improve campaign efficiency

Scale the reach of your HCP digital advertising campaigns while reducing media waste.

Reach HCPs where they are

Serve ads on professional and consumer websites, and across both personal and professional devices.

Engage your most valuable prescribers

Target by specialty, HCP target list, or develop custom audiences based on Crossix health data.
"HCPs are more than just their jobs. They spend the vast majority of their digital time outside healthcare professional websites."
Erica Hawthorne, Executive Director, Digital Media Strategy
Bayer Pharmaceuticals
Watch video
Interested in learning more about how Veeva can help?