Veeva Crossix
Gain a Holistic View of
Your Target Patients
Better understand patient audiences with the industry's
most comprehensive data network.
Segment and Plan with Patient Insights
Crossix Insights uses privacy-safe technology and data assets to identify more relevant
patient audiences.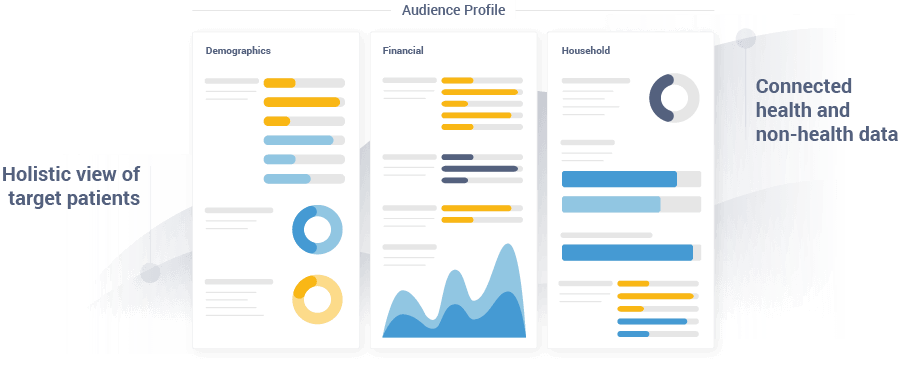 Patient Segmentation
Our groundbreaking approach to segmentation leverages the power of data science to uncover your most relevant audiences. By connecting actual patient-level health data with demographic, socioeconomic, consumer, and media data, you can better understand your target patients.

Patient Profile
Crossix Patient Profile gives you rich and granular insights of your target DTC audiences, however you define your potential patients. By combining actual health and behavioral data with thousands of demographic, socio-economic and consumer variables, we offer custom-defined patient cohorts that can be activated across media channels.
Industry Insights
The healthcare marketing industry is rapidly evolving. Read more about how today's news stories will impact your business.
Interested in learning more about how Veeva Crossix can move your business forward?